U.S. Citizens
All new students must bring one of the following when attending New Student Orientation:
Original birth certificate with raised seal, documenting birth in the United States or one of its territories
Valid, unexpired U.S. passport and copy of birth certificate
Original U.S. naturalization certificate with raised seal (Form N-550 or Form N-570)
Original certification of birth abroad (Form FS-545 or Form DS-1350)
Original certificate of U.S. citizenship (Form N-560 or Form N-561)
A current government-issued photo I.D. (ex., driver's license, military ID) must also be presented along with all these documents except for the passport.
Important: Due to FAA regulations, it is mandatory that you be able to produce a current government-issued photo I.D. showing your full legal name spelled out in its entirety.
Courses in Unmanned Aircraft Systems (UAS) require US citizenship. Students will not be able to register for UAS courses until they present proof of U.S. citizenship.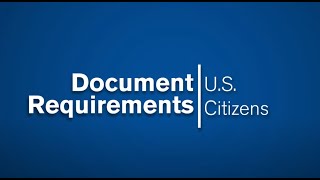 Play Video,
New Flight Student Admission - US Student
Permanent Resident and International Students
The Transportation Security Administration (TSA) requires registration of all international flight students. The Embry-Riddle International Student Services Office can answer questions and help with the process. Call 386-226-6579.
The following video explains what documents are required: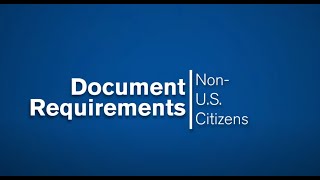 Play Video,
New Flight Student Admission - Foreign Student
FAA Medical Certificates
You are required to bring at least one of the following when you attend New Student Orientation:
Current First-Class medical certificate

We encourage students to consider securing the First-Class Medical Certification as this certification is required by the commercial airlines.

Current Second-Class medical certificate
All medical certificates must show your full legal name (U.S. citizens must match birth certificate / International students must match Passport)
A list of Aviation Medical Examiners who can perform this medical certification exam near you can be found at the Civil Aerospace Medical Institute website.
Students who are enrolling in FA121 must also have a Student Pilot Certificate. Students will have the opportunity to apply for a Student Pilot Certificate with one of Embry Riddle's 141 Airmen Certificate Representatives on campus.
Flight Badge
Flight students will require an FAA flight badge to allow access to the flight line. Don't get stuck in line to get yours, upload your photo for your Eagle card today and fast track through the ramp badge process. Go here to access a form to upload your photo and request your Eagle card (log-in required).
Electronic Flight Bag
Electronic flight bags have replaced bulky FAA handbooks and manuals with free downloads that help offset costs and provide real-time tools that can enhance safety and efficiency. Electronic flight bags have been adopted by industry, and so Embry-Riddle is requiring that Aeronautical Science students also follow this model. In addition to using these devices in the airplane, students will also use them extensively in several academic classes. Educational discounts are available for the required iPad and ForeFlight app.
Minimum iPad requirements
iPads must have iOS11 or higher
Any new version of the current iPad or iPad mini is acceptable
The iPad mini is recommended for flight courses due to the smaller size
You'll find products and pricing online.
Be sure to use your ERAU email address and purchase on the ForeFlight website only.
Cost of Flight Training/Financial Aid
Flight costs are not covered by your tuition payments. See our Flight Costs Frequently Asked Questions page for a cost estimate. You should contact the Financial Aid Department to discuss your financial options for flight training at 800-943-6279.
Helpful Websites
Good to Go!
Once you have completed all the requirements listed above, you should be eligible to begin your flight training.
Special VFR Productions