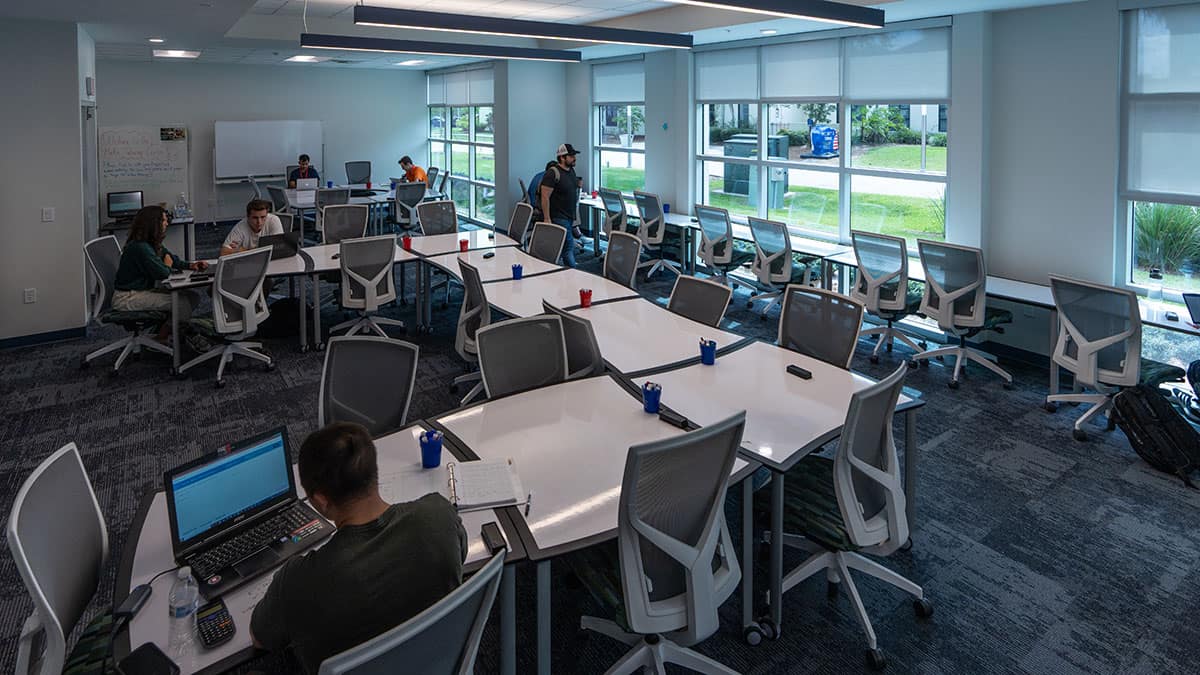 About Us
The Academic Advancement Center (AAC) provides free peer tutoring services for foundational (100- and 200-level) general education courses that will set you on a path to academic success.
All Peer Tutors and Supplemental Instruction (SI) Leaders are trained and work closely with faculty to ensure that the topics covered during the sessions are useful for the students and relevant to the lectures.
Tutoring Labs
Tutoring is available for most of our foundational 100-200 level courses in Math, Physics, Chemistry and Engineering. For course listings in which tutoring is available, visit the AAC Campus Groups page.
Each tutoring lab is equipped with whiteboard tables, which provide a study space for individual and collaborative learning. Peer tutors are available during all operational hours within each of the five specialized tutoring labs divided by subject area. In addition, a dedicated computer lab with all current university software is accessible along with a quick-print station for all your computing needs.
All tutoring labs are operated on a walk-in basis.
Supplemental Instruction
In addition to the tutoring labs, there are additional offerings of course-specific Supplemental Instruction (SI) sessions for foundational Math, Physics, Chemistry and Biology courses.
SI sessions take place in the College of Arts & Sciences (COAS), which are held Monday through Thursday during the evenings to avoid potential schedule conflicts. Refer to the AAC Campus Groups page for SI schedule details.
Online Tutoring
For students who choose to engage with the online modality, tutor.com is available through your Canvas learning management system.
Fall and Spring Hours of Operation
Monday-Thursday: 9 a.m.-9 p.m.
Friday: 9 a.m.-5 p.m.
Sunday: 4-8 p.m.
Summer Hours of Operation
Monday-Thursday: 10 a.m.-4 p.m.