Embry-Riddle began intercollegiate athletics competition on its Daytona Beach Campus in 1988 and has recently transitioned to NCAA Division II. The highly successful program sponsors 19 intercollegiate sports teams, as well as coed cheerleading. Embry-Riddle fields teams in baseball, men's and women's basketball, men's and women's cross country, men's and women's golf, men's and women's lacrosse, men's and women's rowing, men's and women's soccer, softball, men's and women's tennis, men's and women's track & field and women's volleyball.
For up-to-date coverage of varsity athletics on Campus, visit the Daytona Beach Campus athletics site, which is maintained by the athletics department.
Athletics Facilities
The centrally located Embry-Riddle Athletics Complex houses the Eagles' home fields/courts. The ERAU Athletics teams also have access to additional practice facilities, including a multipurpose turf field and softball fields, running trail, and four Bermuda grass fields for intercollegiate and intramural activities.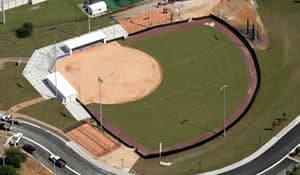 Embry-Riddle Softball Field
The intercollegiate softball field is adjacent to Sliwa Stadium and is used by the women's softball team.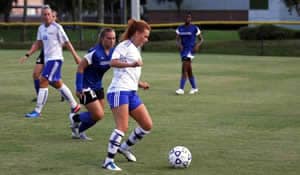 Embry-Riddle Soccer Stadium
The intercollegiate soccer stadium, located behind the ICI Center, is a meticulously maintained soccer facility that has hosted nationally televised playing events.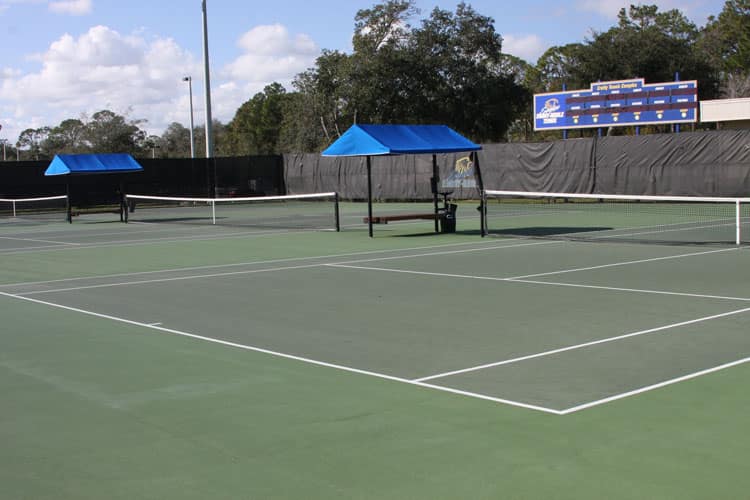 Ambassador E. William Crotty Tennis Complex
The Ambassador E. William Crotty Tennis Complex is located north of the Sliwa Stadium and the ICI Center.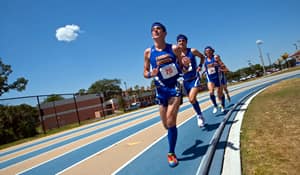 Embry-Riddle Track & Field Complex
This NCAA-approved track and field facility is located in the University Sports Complex adjacent to the ROTC complex.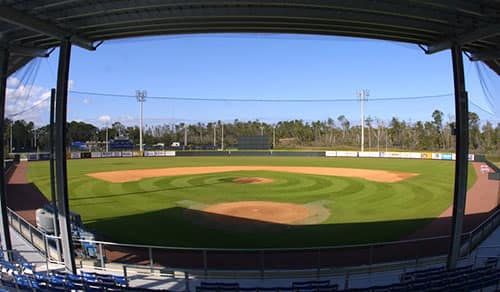 Sliwa Stadium
Sliwa Stadium is located directly behind the ICI Center on the east side of campus and houses the University baseball field.