The College of Aviation degree programs meet the needs of aviation students of the 21st century and set the standard in high-level quality education demanded by the aviation profession. Our 100-plus faculty members and the courses in the COA's five departments — Aeronautical Science, Applied Aviation Science, Aviation Maintenance Science, Flight, and School of Graduate Studies — will prepare graduates to assume leadership roles in the global aviation industry and related fields.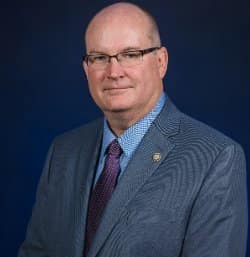 Meet the Dean
Dr. Alan J. Stolzer is the Dean of the College of Aviation and a Professor in the Department of Doctoral Studies at the Daytona Beach Campus of Embry-Riddle Aeronautical University. In this position, he is responsible for the academic and administrative leadership of the college.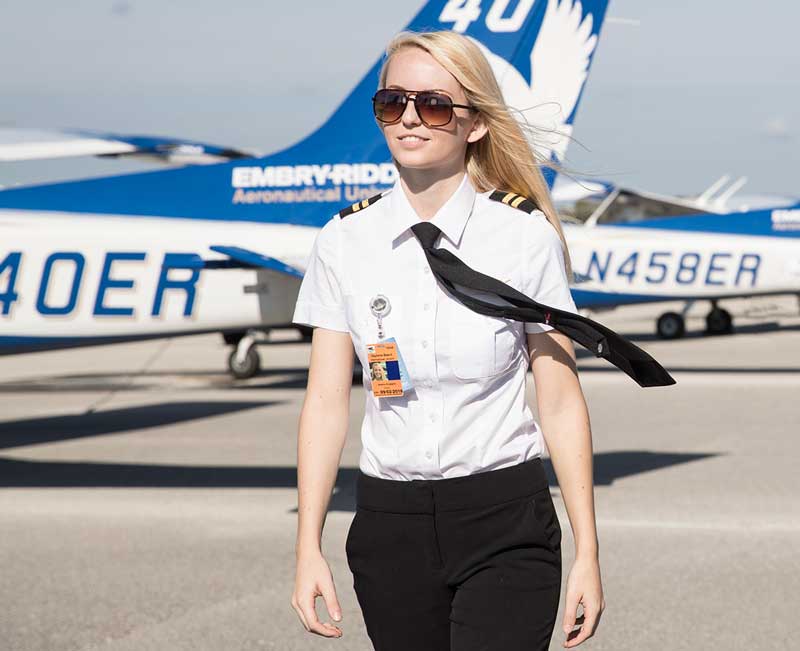 Embry-Riddle alumna Jessica Koeppen is fulfilling her aviation dreams. Discover what motivated and inspired her to attend Embry-Riddle.
Certificate
Students in this course learn how to manage ground-based tasks vital to airline operations in preparation to take the FAA Dispatcher Written Examination.
Robertson Safety Institute
The Robertson Safety Institute (RSI) is a professional development, outreach, and consulting organization with a strategic focus on aviation and industry safety.
Master's Degree
Master of Science in Aviation
Aviation and aerospace professionals wanting to advance their knowledge and career can find success in this program that combines theoretical and practical learning experiences to help them develop new skills and expertise.
Master of Science in Occupational Safety Management
Whether you are looking to advance your current position or are seeking a career change, ERAU's Master of Science in Occupational Safety Management can prepare you to meet the needs in any industry, with an emphasis on the specific challenges that face aviation and aerospace.
Master of Science in Unmanned Systems
Embry-Riddle's Master of Science in Unmanned Systems is a non-engineering degree that focuses on this emerging industry by addressing topics including policy design, ethics, and systems management. Students will gain knowledge in many areas that contribute to the successful operation of missions supported by unmanned systems along a spectrum of autonomy levels — from remote-controlled to human-supervised to fully autonomous.
Doctoral Degree
Ph.D. in Aviation
The Ph.D. in Aviation will allow students to pursue interests in aviation in a diverse, intellectually versatile, and multidisciplinary environment and to affect a global impact on the aviation industry and discipline. It is the world's only Ph.D. in Aviation and may be completed in as little as three years.
Professional Programs
The College of Aviation's Professional Programs offers short courses and customized programs geared for aviation professionals that combine the expertise and technology of the Florida campus to address the most pressing challenges facing today's aviation industry — through interactive discussions, leading seminars, and endless networking opportunities.
Daytona Beach Campus
1 Aerospace Boulevard
Daytona Beach, Florida 32114
Mission Statement
The mission and purpose of the College of Aviation is to prepare graduates who will assume leadership roles in the global aviation industry and related fields through academic degrees and other educational programs from professional certifications through the Ph.D.