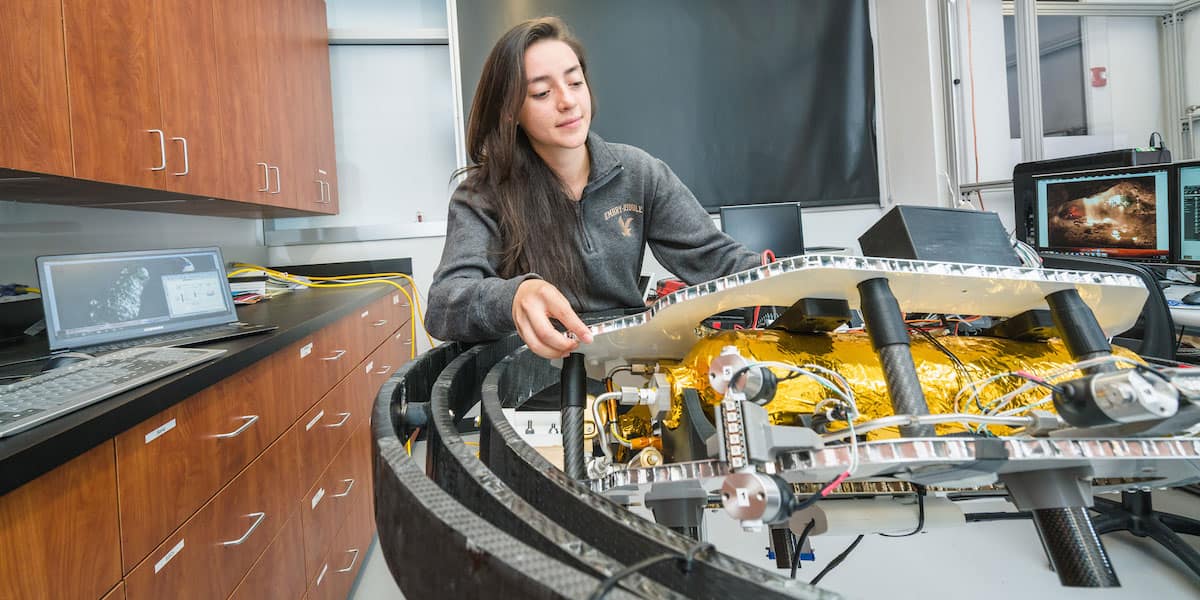 The School of Graduate Studies in the College of Aviation, Daytona Beach Campus, at Embry-Riddle Aeronautical University, houses some of the most diverse, intellectually versatile, and multidisciplinary programs designed to enable graduates to affect a global impact on the aviation/aerospace industry.
Students in the Ph.D. in Aviation program expand their professional expertise in aviation safety, human factors, operations, and interdisciplinary studies to become outstanding scholars in aviation research and education careers.
The Master of Science in Aviation (MSAV) program has a variety of specializations that provides students an unequaled opportunity to enhance their aviation knowledge and pursue career opportunities as flight crew members, air traffic control personnel, flight operations specialists, industry technical representatives, unmanned aircraft systems operators, and aviation professionals.
The Master of Science in Occupation Safety Management (MSOSM) is a Board of Certified Safety Professional (BCSP) Qualified Academic Program and graduates are eligible to apply for the BCSP Graduate Safety Practitioner® (GSP) designation, an alternate path to becoming a Certified Safety Professional® (CSP).
Students are prepared to meet the safety-professional needs in any industry, but the emphasis is on aviation and aerospace. Students in the Master of Science in Unmanned Systems (MSUS) program, launched Fall 2020, develop the ability to become leaders in this cutting-edge field through tailored educational experiences in unmanned and autonomous technologies.
Students are prepared for management careers requiring an understanding of policy, operations, and systems integration and implementation of unmanned systems.
The Master of Science in Space Operations (MSSO) is designed for three types of students: professionals working to advance their knowledge in the space industry by improving research skills and, therefore, promotability, professionals who are working outside the space industry who seek to become subject matter experts opening up future opportunities and students who are seeking to pursue a graduate degree upon completion of an undergraduate degree.

Learn More About our Department Degrees