School of Graduate Studies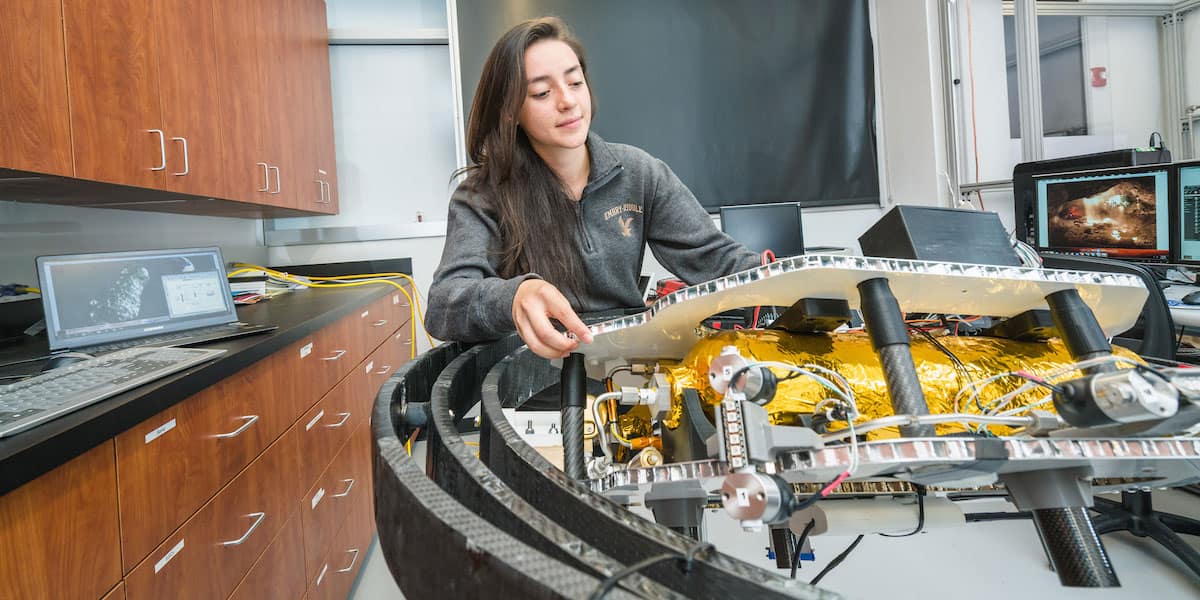 The School of Graduate Studies in the College of Aviation at Embry-Riddle Aeronautical University houses one of the most diverse and innovative programs geared towards students with a passion for aviation and aerospace. The Master of Science in Aeronautics (MSA) is a multidisciplinary program that enhances your knowledge of behavioral sciences, data analysis, modeling and simulation, project management, systems integration, applied research, statistics, technology, and, most importantly, your specialization subject matter.
You have the option to select from eleven different specializations (offered at the Daytona Campus and/or Worldwide).
You have the option to select from one of the following specializations:
Air Traffic Management (AT-CTI)

Aviation/ Aerospace Education Technology

Aviation/Aerospace Management

Aviation/Aerospace Operations

Aviation/Aerospace Safety Systems

Space Studies

Unmanned Aerospace Systems

small Unmanned Aircraft Systems
The Master of Science in Aeronautics degree gives you the option to select one or two specializations taken in conjunction with core courses. As part of the degree requirements, you can choose a Graduate Capstone Project or Thesis, giving you the option to continue into doctoral programs such as the Embry-Riddle Ph.D. in Aviation.
With the MSA degree, you can explore opportunities in airline and airport operations and management, air traffic systems planning, aviation safety, education, industrial safety, NextGen, research, and systems integration. Employers around the world need graduates who are aviation and aerospace subject matter experts and have in-demand skill sets such as project management, systems integration, and applied research experience. You will leave Embry-Riddle ready to meet the needs of government and industry.
Being part of the Embry-Riddle Aeronautical University community is a major advantage as you continue your education. Your faculty are experts in their fields and have both government and industry experience to back up their instruction. The labs and facilities in which you learn are built to give you one-of-a-kind experiences in real-world scenarios. In the classroom, you are with peers who share common interests but bring unique, global perspectives and experiences to the learning environment. And the alumni network is outstanding.
The Master of Science in Aeronautics was the first graduate aviation program in the United States to receive accreditation from the Aviation Accreditation Board International (AABI).
Embry-Riddle also offers a fast-paced program that allows qualifying students the opportunity to complete both the Bachelor of Science in Aeronautics (BSA) and the Master of Science in Aeronautics (MSA) in five academic years.
Learn More About our Department Degrees
Daytona Beach Campus
1 Aerospace Boulevard
Daytona Beach, Florida 32114