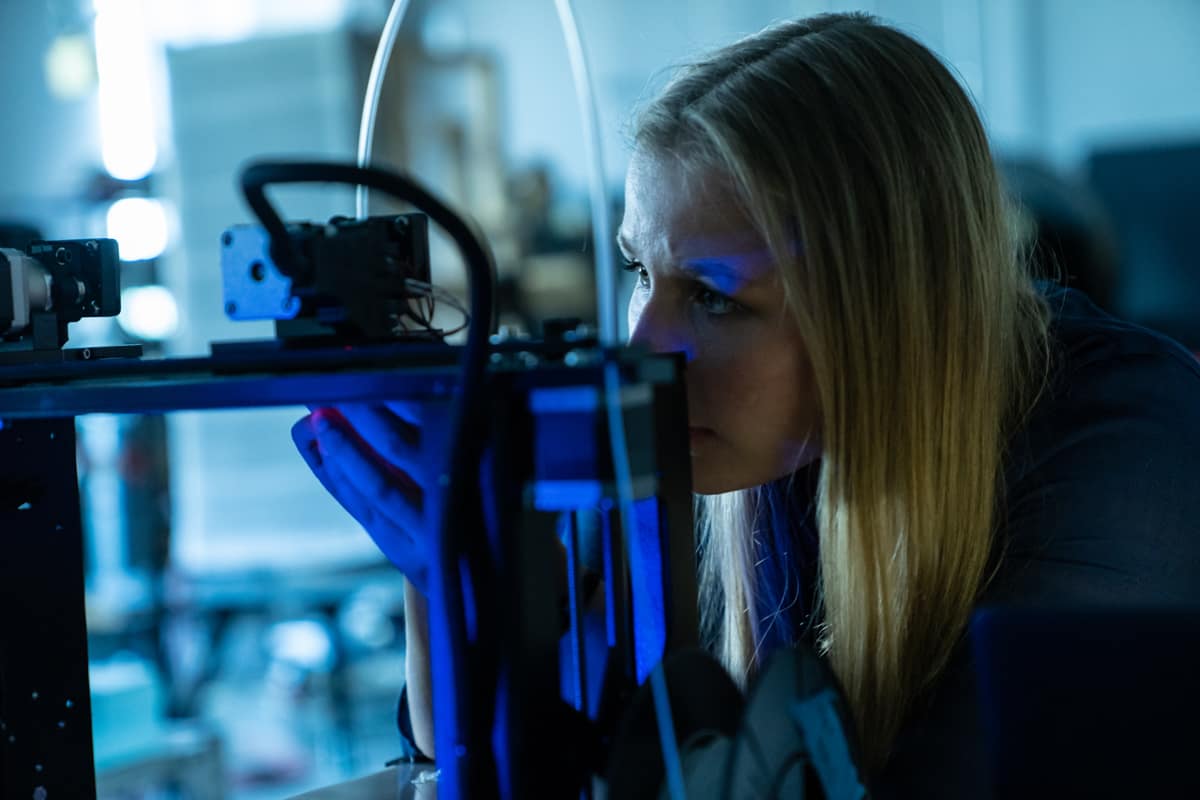 Undergraduate Research Opportunities. Here. Now.
As a pioneer in providing unique undergraduate research opportunities, Embry-Riddle Aeronautical University is proud to inaugurate an elite, 10-week research experience that will allow undergraduates the chance to work alongside experienced faculty mentors and explore pressing aerospace problems.
The Interdisciplinary Research Experiences for Undergraduates (REU) Program provides total immersion into all aspects of laboratory work along with other enrichment activities. Students who earn acceptance get a $5,000 stipend, with their housing and meals covered.
Applications are now open for undergraduates from any university, regardless of major.
During the REU program, students will use our leading-edge laboratories to conduct multidisciplinary research in aerospace engineering, chemistry and applied space biology with a goal of improving future space materials science and human diagnostic technology.
The research will be housed in Embry-Riddle's College of Arts and Sciences and the College of Engineering, with most of the College of Engineering research done in labs at the MicaPlex, an incubator for innovative new companies and the cornerstone building of the university's renowned Research Park.
If you've always wanted to do hands-on research with the potential to shape your future while making a real difference in the aerospace industry, apply today!
Questions? Please contact Dr. Foram Madiyar and Dr. Alberto Mello to learn more about this exciting opportunity.
Frequently Asked Questions
For more information, please contact the program managers: