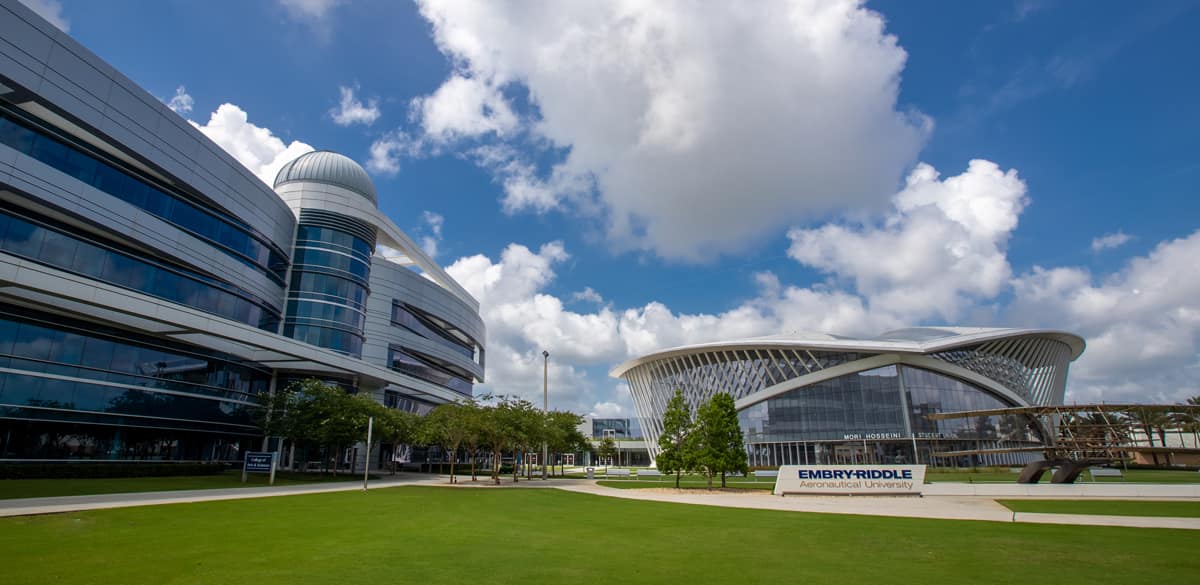 Embry-Riddle representatives host events throughout the academic year to connect with prospective students and their families. These events are a great way to learn about everything the university has to offer. Meet and talk to admissions representatives and current students who can answer your questions about becoming an Eagle. We hope to see you and your family at one of these exciting events!
Accepted Student Receptions
Embry-Riddle hosts events around the country each spring for accepted students and their families. It's a great opportunity to connect with your future classmates and learn more about what's next.
Accepted Student Preview Days
Here's your chance to experience what it's like here at Embry-Riddle. You'll hear from your professors, talk to current students, see our facilities in action and even get a chance to register for fall classes. Accepted Student Preview Days take place in spring.
Learn about Accepted Student Preview Days
Regional Admissions Presentations
In the fall, we travel the country to meet with students and their families to share the Embry-Riddle experience. Each event offers the opportunity to learn about the impact that the university will have on your life.
Learn about Regional Admissions Presentations
Open House
Our on-campus Open House event gives you the opportunity to experience our beautiful Daytona Beach campus as our students experience it. Learn about our majors from the faculty who teach them, see the facilities where our students undertake their hands-on projects, explore residence halls and eateries, and enjoy lunch on us.
Daytona Beach Campus
1 Aerospace Boulevard
Daytona Beach, Florida 32114