Undergraduate and graduate programs in the College of Engineering's five departments — Aerospace Engineering; Engineering Fundamentals; Civil Engineering; Electrical, Computer, Software, and Systems Engineering; and Mechanical Engineering — are recognized for their innovation, rigor, and balance of theory and practice. As the largest educator of aerospace engineers in the nation and a premier hands-on educator in other related engineering disciplines, the College of Engineering plays a vital role in maintaining our nation's preeminence in aerospace and related industries.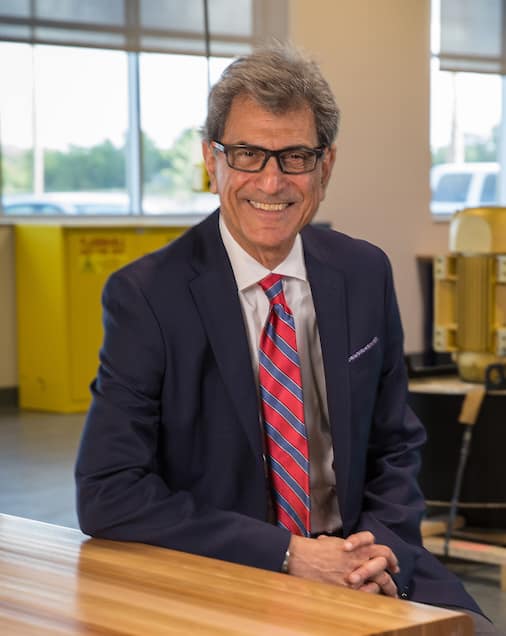 Message from the Dean
Hello and welcome! I am honored and privileged to serve as the dean of the College of Engineering at Embry-Riddle Aeronautical University. This is a special place for people with a passion for aeronautics, space, and aviation.
Accelerated Degree Programs
These programs allow high-achieving students to earn both a bachelor's and master's degree in an accelerated manner.
Learn more about these programs.

Doctoral Degrees
Certificate of Study in Airworthiness Engineering
The Certificate of Study in Airworthiness Engineering program offers a broad understanding of the overall mission, flight dynamics, operations, and airworthiness lifecycles in both civil and military contexts, while also exploring applicable engineering and scientific principles associated with mission airframes, propulsion systems and operational implications that create airworthy designs.
Learn more about this certificate program
The Ph.D. in Electrical Engineering & Computer Science (EE&CS) prepares graduates to contribute their knowledge, skills, and expertise to research focusing in detect and avoid for unmanned systems and in cybersecurity and assured systems engineering for aerospace and aviation.
This Ph.D. program gives students advanced, research-oriented studies in engineering with a specialization in Electro-Mechanical Systems.
Daytona Beach Campus
1 Aerospace Boulevard
Daytona Beach, Florida 32114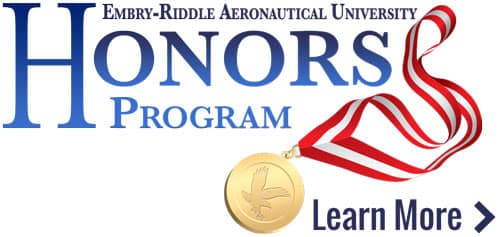 ---
The College Fund of Excellence is used to support a wide variety of hands-on projects to our COE undergraduate students, enabling them to travel to engineering competitions and have other experiences above and beyond the traditional classroom experience. Click below to support College of Engineering student teams such as the EcoCAR, the Women's Baja, and the Student Robotics Association.