With its iconic design and dynamic skylight, the Mori Hosseini Student Union is the centerpiece of campus that serves as a hub for student services and reflects Embry-Riddle's commitment to students.
Run by students and open 24/7, the Student Union is a place to connect and engage.
Inspired by alumni, the Student Union initiative created a legacy for future Eagles and provides a place to STUDY, RELAX, REFUEL.
With an expanded library and spaces dedicated to purposeful study, the Student Union is an ideal hub for students to prepare for class.
The Student Union also offers new dining options, a gaming area and a rooftop terrace with an amazing runway view.
You can also check out what's happening on campus using information kiosks. See what's in store at the Mori Hosseini Student Union!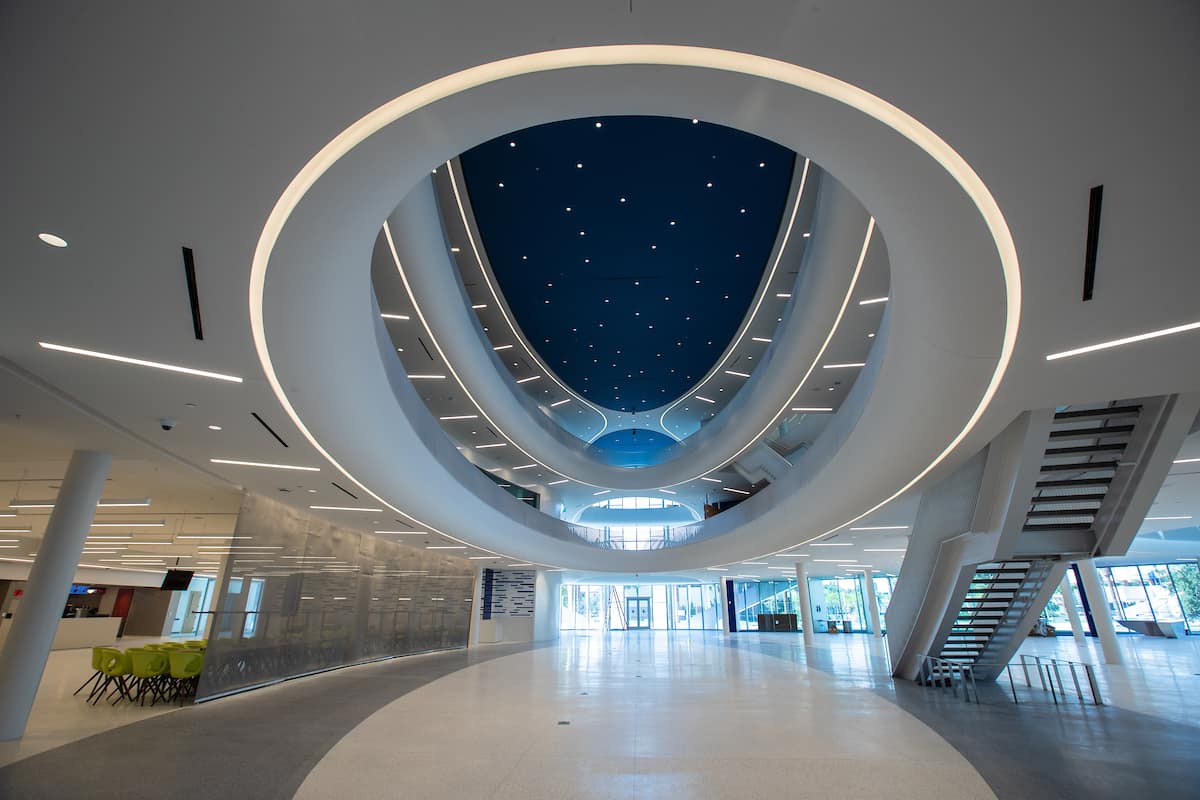 Meeting and Event Spaces
The building also features meeting and event spaces. Members of the Embry-Riddle community can learn about the space available on ERNIE or inquire about reserving space via SchedulER. Public requests can be made through ERAU Conference Services.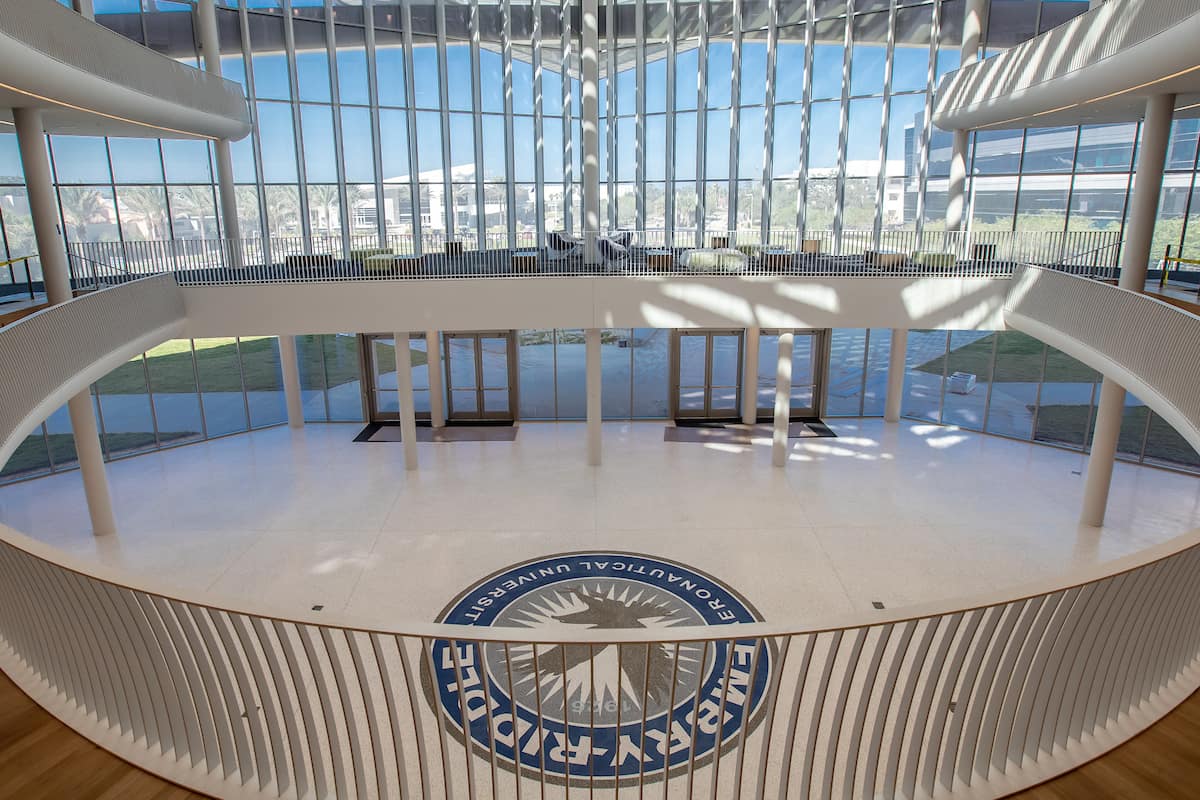 Student Support
The Mori Hosseini Student Union is home to a variety of campus resources and services that support student success including ERNIE Central, Career Services, Hunt Library, Student Employment and more. Learn more about Student Support.
Mori Hosseini Student Union
Student Union Operations Office
Open 24 Hours
---
Late Night Card Access
EagleCards will be required to access the building from 9 p.m.-6 a.m. at the Campus Safety entrance and Main entrance.