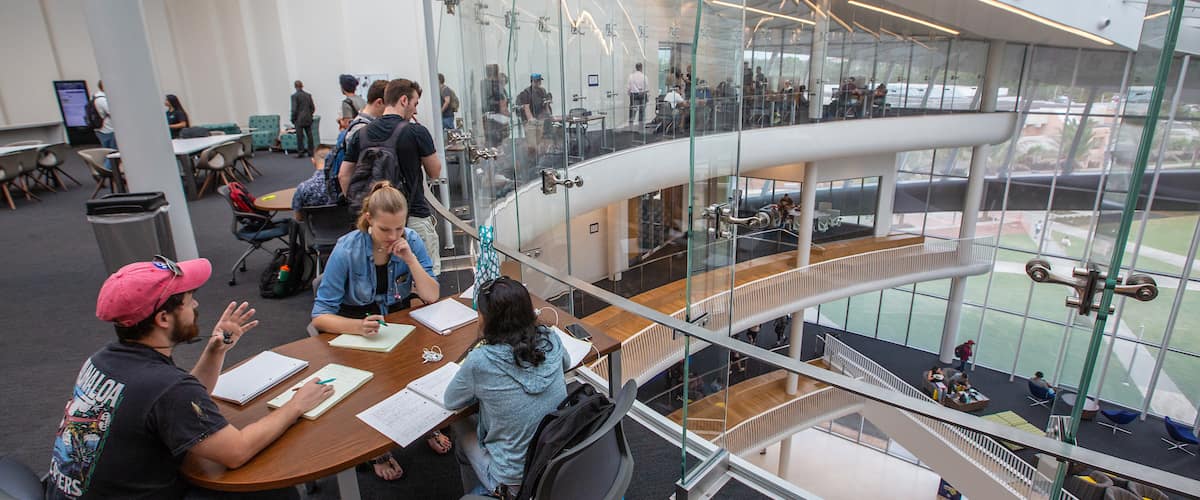 Studying is naturally part of the academic experience. That's why new study spaces were designed with comfort in mind. Curl up in a chair to read, spread out in a study cubicle, or meet with a group in a private study area.
The Mori Hosseini Student Union offers numerous spaces ideal for studying:
Hunt Library features 91 computer workstations, five group study rooms, comfortable seating, a dedicated quiet study room on the fourth floor and a variety of resources at your fingertips
Computer Lab offers 40 computer stations with access to printers
Group study rooms and meeting areas are available on the first, second, and third floors, which can be reserved by students through SchedulER. All study rooms have televisions with access to connect your laptop to the display.
The Student Union provides complimentary Wi-Fi and cutting-edge technology such as furniture with charging stations and interactive digital kiosks.
Mori Hosseini Student Union
Student Union Operations Office