Luis de Bono Paula
Co-founder and General Counsel, Spirit Monkey

Luis de Bono Paula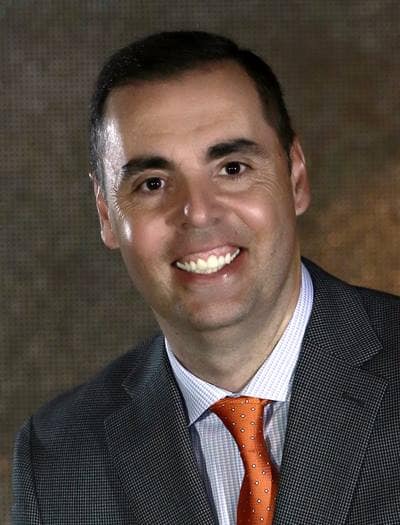 Mr. de Bono Paula is a retired Air Force officer and a successful entrepreneur. He served in the Navy during Desert Storm, and was a combat aviator in the Air Force where he landed the first aircraft in Afghanistan on the opening night of Operation Enduring Freedom. After leaving military service, Mr. de Bono Paula was a flight instructor for Lockheed Martin.
Mr. de Bono Paula's entrepreneurial work began as the co-founder of a consumer products development and licensing company. Within five years he helped grow sales to over $5 million and established distribution to national retailers such as Wal-Mart, Target, Michaels, Hobby Lobby, and QVC.
He later became Chief Operating Officer for Trinity Laboratories, Inc., where he transformed the company from a Research and Development laboratory into a revenue-generating company. He was responsible for bringing Trinity's first product to market and obtaining a private label agreement with Texas's largest grocery chain.
After leaving Trinity, Mr. de Bono Paula and his wife co-founded Spirit Monkey. Within four years, Spirit Monkey reached #134 on the 2015 Inc. 500 list of fastest growing private companies in America and was the #1 fastest growing company in San Antonio. Spirit Monkey has expanded to 48 states and 6 countries and corporate customers include Chevron, USAA, The Leukemia & Lymphoma Society, The American Heart Association, Spurs Sports and Entertainment, McDonald's, Papa John's and HEB. There are also 7 astronauts that fly Spirit Monkey products to the International Space Station.
Mr. de Bono Paula has been a semi-final judge with the University of Texas at Austin's Texas Venture Labs since 2009 and has helped raise millions of dollars in venture capital. Texas Venture Labs is considered the "Super Bowl" of graduate entrepreneurial competitions with competitors from top universities around the world.
Mr. de Bono Paula is a licensed attorney in the State of Texas. He earned both Bachelor's and Master's degrees in Aeronautical Science from Embry-Riddle Aeronautical University, a J.D. with honors from St. Mary's University School of Law, and an M.B.A. from the University of Texas at Austin.
Neil Carew
Vice President, Providence Equity Partners

Neil Carew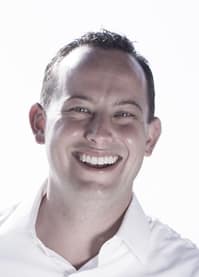 Neil Carew is the Vice President of Portfolio Operations at Providence Strategic Growth (PSG), the technology-focused investment vehicle for Providence Equity Partners in Boston. His primary role centers around executive coaching and collaboration with management teams, and he also leads PSG's value creation efforts around marketing, sales, services, support, and customer success. Prior to joining Providence in 2019, Carew was the Director of Value Creation at Vista Consulting Group, an affiliate of Vista Equity Partners, where he focused on enterprise value creation across a portfolio of software technology investments. Carew previously served as an operating executive within two separate Vista investments, leading strategic programs, corporate development and M&A activities.
Prior to Vista, Carew was a management consultant with PwC's M&A advisory practice and an aeronautical engineer at Boeing, where he began his career. At Boeing, Carew worked in New Airplane Product Development (NAPD) Stability & Control (S&C) and led the predicted flight characteristics efforts for the 747-8 program. He is an Embry-Riddle Alumnus (Daytona Beach, '08), having earned a Bachelor of Science in Aerospace Engineering, and holds a Master of Business Administration in Finance and Strategy from the Cox School of Business at Southern Methodist University in Dallas.
Greg Johnson
Chief Technology Officer, OneSky Flight

Greg Johnson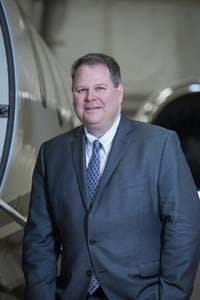 Greg is an Embry-Riddle Alumnus (DAB '93) and is currently the Chief Technology Officer of OneSky Flight. OneSky Flight is the parent company of private jet companies Flexjet, Flight Options, Sentient Jet, and SkyJet. In this role, Greg is responsible for the IT infrastructure and software development supporting the brands mentioned above. Greg also served as COO of the Silicon Valley tech startup FlightCar, the founder and CEO of the initial OneSky business, and he led a team of engineers within FedEx who were tasked with no-holds-barred process improvement across the FedEx network. Greg is an active pilot, and collects live data from the FAA on aircraft movements as a hobby.
Andrea Kurak
Senior Corporate Counsel, Legal Services, Halifax Health

Andrea Kurak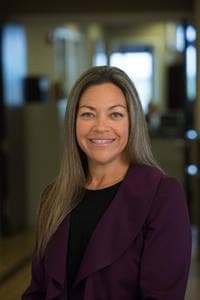 Ms. Kurak is Senior Corporate Counsel to Halifax Health. Prior to serving in her in-house role with Halifax Health, she was
a partner with the law firm of Cobb Cole, where her practice focused in the areas of corporate and business law, including business organizations, mergers and acquisitions and commercial finance. She enjoys guest lecturing in the College of Business at ERAU on the topics of entity selection and business start-up issues .
A fifth generation native of Washington, D.C., Ms. Kurak now proudly makes her home in Southeast Volusia County.


Richard Licursi
Managing Partner and Cofounder of VenVelo

Richard Licursi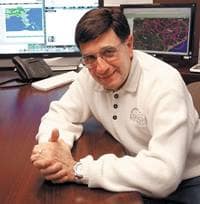 Richard Licursi is Managing Partner and co-founder of venVelo, a fully committed early stage venture fund located in Winter Park, Florida. Prior to venVelo, Mr. Licursi was a co-founder, President and CEO of MeshNetworks Inc., which became recognized as the global leader in mobile mesh networking technology. Upon Motorola's acquisition of MeshNetworks, he held the position of Vice President and Director of Operations for the Mesh Network Product Group at Motorola.
Mr. Licursi has worked with early stage companies for most of his 35-year career. He has raised more than $70M from venture capital investors and has provided those investors over 8 times the return on their capital. He has successfully exited 4 Companies, 3 of which he co-founded and 4 of which he was president and CEO.
Mr. Licursi is an EIR (Entrepreneur in Residence) at Arsenal Venture Partners and currently serves on the Boards of 6 early stage companies. He is a graduate of St. Peter's University. He and his wife Frieda have two grown children and reside near Orlando, Florida.
Jim Zucco - Chair
Chairman, CEO, and Founder of Corente

Jim Zucco - Chair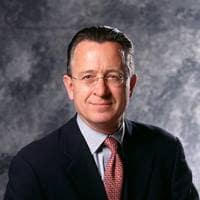 Jim has over 35 years of tech industry executive experience in software, security and communications. Most recently, he was Chairman, CEO and founder of Corente which was acquired by Oracle (ORCL) in March 2014. Corente's Cloud Services Exchange platform provided highly secure applications delivery for customer locations in more than 63 countries across a broad array of industries from securities trading, electronic medical records, banking, manufacturing and hospitality. In addition to his private company advisory roles, Jim recently joined the board of directors of Minneapolis-based Datalink Corporation (DTLK) and became an operating partner at Cloquet Capital Partners.
Jim's broad-based industry experience includes senior executive roles in two global communications providers, a successful turnaround of a public company, and active board and investment roles with leading emerging growth companies, both public and private. Jim's executive experience includes Senior Vice President and CIO/CTO of the MCI Corporation (MCIC-VZ), where he led product development and systems engineering. At AT&T (T), he served as VP and General Manager of the Business Communications Group and led the launch of their first IP network and Internet hosting businesses. At Lucent Technologies (LU), he served as Vice President and General Manager of the North America, and President of the Communications Software business units. As Chairman and CEO of Shiva Corporation (SHVA), an early leader in security and distributed networking, Jim executed a turnaround strategy that returned profitability within 18 months and resulted in a successful sale to Intel Corporation. He served as Executive-in-Residence at Kleiner, Perkins, Caufield & Byers.
Earlier in his career Jim led a security auditing and control practice for the Inspector General's Office of the Department of HHS and then served in a variety technology consulting and strategic advisor roles with Wall Street firms such as Solomon Brothers, Merrill Lynch and Morgan Guaranty and Trust. Jim received his BA from Western Maryland College and his MBA from Loyola University.
Kyle Slover
Spaceline Maintenance Program Manager, Virgin Galactic

Kyle Slover
Kyle Slover has 25 years of experience in aerospace operations, specializing in entrepreneurial ventures involving business aircraft. Currently Mr. Slover is the Spaceline Maintenance Program Manager for Virgin Galactic, where he is responsible for ensuring the operational readiness of the company's spaceflight vehicles. Prior to joining Virgin Galactic, Mr. Slover served as a Director for the global private aviation firm Gama Aviation, where he led fleet planning and technical services execution for Wheels Up, the disruptive category leader in private aviation travel solutions. Previously he was the Chief Operating Officer for Volo Aviation, a privately-held, vertically-integrated aviation services firm. As part of his duties, Mr. Slover oversaw an asset portfolio for a group of institutional investors that included aircraft, FBO's, and other airfield real estate interests valued at $250M. Earlier in his career he founded an aviation maintenance services company and co-founded a technology company that created an online marketplace for buying and selling aircraft charter services.
Mr. Slover earned a B.S. in management from Embry-Riddle (Worldwide), and holds FAA ratings as a commercial pilot and an airframe and powerplant mechanic. He previously served on several industry committees, including as co-chair of the National Business Aircraft Association's TRACS Committee that organized and distributed scholarship funds for candidates pursuing careers in aviation maintenance technology
Richard Fox
Venture Partner, IDEA Fund

Richard Fox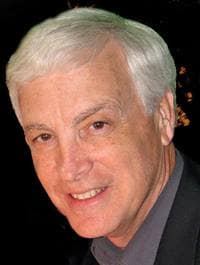 Richard Fox has thirty years of experience in the creation of new companies from defense and aerospace technology. He is a Venture Partner in the IDEA Fund, and is active in the formation and growth of innovative companies in Central Florida.
Richard and two partners took an operation of Westinghouse private. In that company, Richard led a team to develop one of the first machine vision systems, and sold that business to Gould Modicon. Richard repeated that cycle as the President of the Central Florida Innovation Corporation, where he guided the launch of several companies in the image processing and telecommunications industries.
Richard frequently is a coach to new high-growth companies. He served on the Florida Seed Capital Board and has been a member of several task forces for the State of Florida on venture capital and seed capital investing. He was an executive member of the board of the National Association of Seed and Venture Funds, and is an active reviewer of SBIR proposals for the National Science Foundation. Recently, Richard has been quoted in Nature magazine, Entrepreneur magazine, and the New York Times.
Richard is a frequent speaker on the subject of new company creation by professional teams. He earned his B.S. degree in physics from M.I.T., and holds 14 patents on the application of computers to industrial processes, and on medical devices.
David Whitney
Partner and Chief Innovation Officer, Health Innovation Partners

David Whitney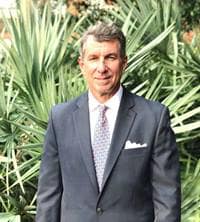 David Whitney is an experienced management consultant, business strategist, investment banker, and investor. David is Partner and Chief Innovation Officer at Health Innovation Partners, a healthcare consultancy. Whitney's expertise involves helping companies of all sizes improve operating performance, achieve ongoing profitability, commercialize new products and services, and develop leadership teams. David creates measurable value for companies by leveraging a skill set that reflects 35+ years spent in company operations, sales management, manufacturing, business development, finance, and executive leadership.

Whitney is a licensed investment banker (Series 7 & 63) and works with growth-stage ventures raising investor capital. These companies have commercialized products and services featuring innovative, problem-solving solutions; they are companies led by experienced entrepreneurs and proven innovators who deploy investor capital to grow product lines and extend service offerings. Health Innovation Partners' role as an Independent Sales Organization accelerates revenues for its client companies.

Besides his marketplace activities, Whitney is a teacher. In previous positions held, David served as the Assistant Director of the University of Florida's Engineering Innovation Institute and taught courses in innovation and entrepreneurship to undergraduate and graduate students at the University of Florida. Since 2010, Whitney has taught courses and delivered guest lectures at universities in Colombia, New Zealand, Poland, and the USA.
James Allen Regenor, Colonel, USAF (ret)
Founder and President, VeriTX

James Allen Regenor, Colonel, USAF (ret)
In the spring of 2019, James Allan Regenor unlocked the 4th Modality of Logistics, digital, by merging 3D printing in a distributed edge network and Blockchain provenance. Now, Regenor is creating a digital commerce marketplace called VeriTX for the B2B supply chain interactions needed to power Industry 4.0. across the aerospace, medical, and industrial verticals. Prior to founding VeriTX, Regenor founded Blockchain Resources Group (BRG) in July 2017.
In May of 2018, James left Moog and joined Fr8 Network as the Chief Solutions Officer. His responsibilities included leveraging strategic relationships and innovation strategies to create value for Fr8 Network customers as they created Blockchain enabled edge to edge multi modal logistics solutions.
Previously, as Moog's Business Unit Director for Transformative Technologies, he was tasked with creating customer solutions for Industry 4.0 by leveraging Moog's converging Blockchain and 3D printing technologies to create Moog's market leading VeriPart solution, a point of use, time of need smart digital supply chain.
Prior to joining Moog, James completed 31 years of military service has a Colonel in the United States Air Force. He commanded at the group and squadron levels, and held positions on the Joint Staff, Air Staff and Strategic Command staffs. Additionally, he served in the White House, Executive Office of the President, as the Deputy Executive Secretary of the National Security Council for both the Bush and Obama administrations. James was also an instructor and evaluator pilot with over 4,200 hours in the C17, KC-135, T-38, and T-37.
James holds a Bachelors of Science degree in Geography from The United States Air Force Academy, a Masters of Aeronautical Science degree from Embry-Riddle Aeronautical University, Masters of Science degree in Military Operational Arts and Sciences from the Air Command and Staff College, and a Masters of Science degree in National Resource Strategy with a concentration in Advanced Strategic Planning and Strategy from the National Defense University, The Dwight D. Eisenhower School for National Security and Resource Strategy.
Vincent Monteparte
CEO/President, 927 Inc.

Vincent Monteparte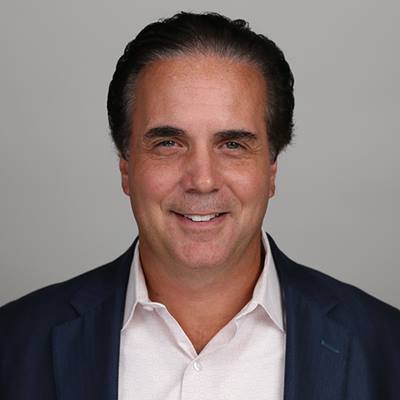 Vincent Monteparte is a seasoned investor and entrepreneur, having been a founder and investor in software/technology companies for more than 20 years. Most recently, he was the co-founder and CEO of Miro Technologies, an enterprise maintenance and logistics software company, until it was acquired by the Boeing Company. At Miro Technologies he was responsible for the strategic direction and delivery of the operational performance from its headquarters in La Jolla, California and offices in the United Kingdom and the Middle East.
Previously, Monteparte was with Spirent Communications after his company AvTech Solutions was merged with its Information Systems sector. Monteparte has managed various strategy, technology and go-to-market teams including business operations, customer licensing, client implementations and software engineering.
Since his departure from the Boeing Company, Monteparte has been an active investor, with his family office ISM Enterprises, Solis Capital Partners in Newport Beach, CA and Sway Ventures in San Francisco where he serves as an advisor to the investment committee. In addition, Monteparte serves on the Board of Advisors for the Pepperdine Graziadio School of Business and co-chairs the Entrepreneurship and Family Business committee. He is also a member of the Board of Directors for a number of software/technology companies.
Early in his career, Monteparte was a management consultant for HKS&A, an aviation and aerospace consulting firm in San Francisco. During this time, he assisted Fortune 500 companies on operational performance and business development issues along with international governments in privatization of key country assets. He has also held various management positions for United Airlines and most recently served as an Executive for The Boeing Company.
Monteparte holds a B.S. degree in Aeronautical Engineering from Embry Riddle Aeronautical University and a M.S. degree in Business Administration from Pepperdine University, Graziadio Business School. He was a finalist for the San Diego Business Journal Most Admired CEO and in 2018 was awarded Most Distinguished Alumni for Pepperdine University Graziadio School of Business.
Lilian Myers
Executive Director at Starter Studio

Lilian Myers
Executive Director at StarterStudio (StarterStudio.org)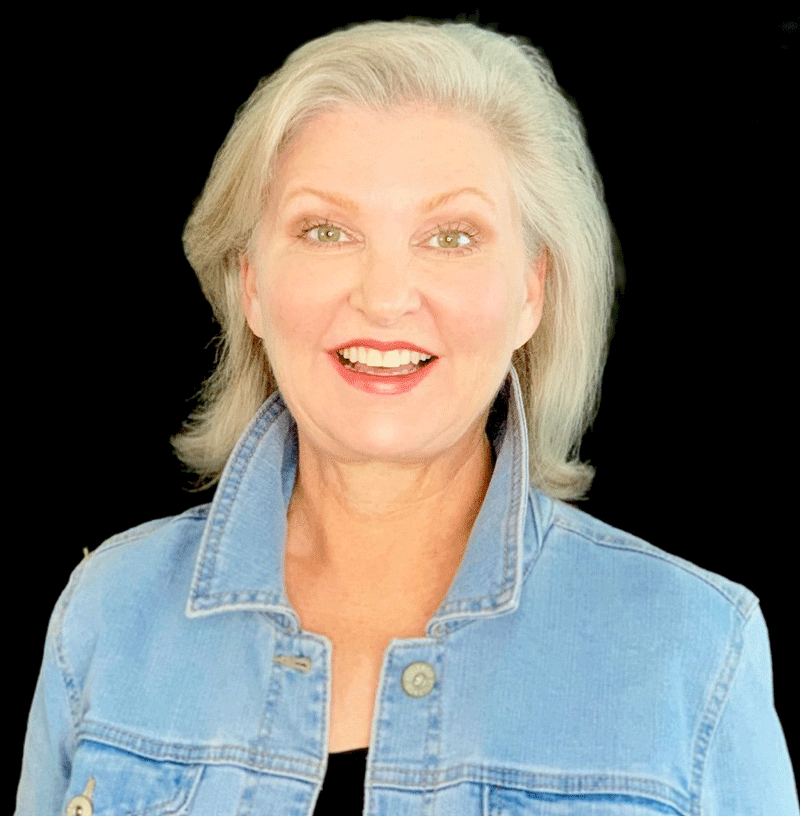 Prior to StarterStudio, Lilian co-founded EconomyFour, a social enterprise that helps organizations rethink and reset for a future of long life. The work of the organization includes methodologies and workshops for shedding bias using data and insights to map organizational strategies, programs, products, and services to newly emerging wants and needs of adults over 50 around the globe. Myers spent four years at IBM, most recently as the Global Leader for Ageing and the Longevity Economy, where she worked as a subject matter expert and product manager in countries throughout Asia, Oceania, Europe and the Middle East, consulting, speaking, publishing and sponsoring research in the domain. Her previous 25 years in technology began at Microsoft and led her to co-founder and executive roles with companies in health and ecommerce acquired by Siemens Healthcare, Aetna, and Google in leadership roles in corporate development, marketing, product management and internationalization along with experience raising venture and strategic capital. Lilian also coached and mentored startups as Associate Director at the University of Central Florida Venture Lab. She serves as an advisor at the Guidewell Innovation Center in Lake Nona and the Embry-Riddle Aeronautical University's Center for Entrepreneurship. She's a staunch supporter of tech founders and the opportunities that tech startups create for local economic vibrance.
Founding and Former Board Advisors
Peter McAlindon, Ph.D.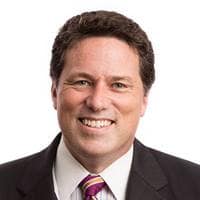 Peter McAlindon, Ph.D., is a 1989 MAS graduate of Embry-Riddle here in Daytona. Dr. McAlindon is the founder and chief executive officer of Blue Orb Inc., a technology company that develops computer technology for persons with disabilities. Blue Orb Inc. created and now markets and sells the orbiTouch Keyless Keyboard. The orbiTouch is a patented computer keyboard and mouse that requires no finger or wrist motion to operate.
It was developed for people who do not have the finger or hand dexterity to use a regular keyboard or mouse. The orbiTouch has received numerous industry awards and the top honor for accessible technology at the Consumer Electronics Show.
Through Blue Orb, Dr. McAlindon has successfully secured three rounds of funding from the National Science Foundation's SBIR program and more than $5,000,000 in angel investor funding. Dr. McAlindon is in the process of completing a three-year National Science Foundation grant to help people with disabilities become entrepreneurs.
Dr. McAlindon is a co-founder of venVelo, Florida's newest business accelerator and seed capital fund. Pete is currently Entrepreneur in Residence at the Rollins College Crummer Graduate School of Business. He also serves as a faculty advisor to Rollins students through the Entrepreneurial Scholar of Distinction (ESD) program, mentoring teams of students as they find commercial applications and develop paths to market for technologies developed by NASA.
Mark R. Mohler
Mark Mohler concentrates his practice on the representation of technology companies through all phases of their life cycle — from startup phase through liquidity event. He represents companies, owners and outside investors in business transactions, contractual matters, entity formations, venture capital and private equity financing, project finance, joint ventures, technology acquisitions, university licenses and public offerings. He has a long history in the representation of Cleantech Companies and served as general counsel to a public company Cleantech Venture Capital fund. Mr. Mohler holds a LLM in Taxation.
Mr. Mohler works closely with his clients in setting strategic direction and structuring mission-critical business transactions. He has acted in a multitude of roles in companies beyond outside legal counsel — including as a member of boards of directors in both executive and independent roles. Mr. Mohler was a co-founding entrepreneur of a venture and private equity-backed, multi-national Cleantech Company and is a serial entrepreneur.
Mr. Mohler has acted as a legal advisor to companies with respect to subsidiaries, project operations and joint ventures in the U.S., Europe, Asia, Central and South America, Africa and Australia.
Education: LL.M Taxation, University of Florida 1998; Juris Doctorate, University of Florida 1994; B.A. Political Science, University of Florida 1992
Activities & Interests: Founding CEO of Sprigster, crowdfunding platform; Founding Partner at LaunchPad40 Capital Advisors; Volunteer and Mentor at TrepHub, Inc.; Curator of Startup Digest Melbourne; Organizer of Startup Space Coast
Michael Bowers, Ph.D.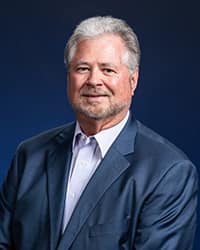 Michael R. Bowers was Professor of Entrepreneurship and founding Director of the Center for Entrepreneurship at Embry-Riddle Aeronautical University, in Daytona Beach FL. Dr. Bowers served as Dean of the Donald W. Maine College of Business, and interim Dean of the College of Technology at Davenport University in Grand Rapids, MI.
Prior to his time at Davenport, Bowers was Professor of Marketing and the founding Academic Director of the Center for Advanced Entrepreneurship in the Crummer Graduate School of Business, Rollins College. During his tenure, the Center was twice recognized as one of the top 25 graduate programs in the country by Entrepreneur Magazine and the Princeton Review. The Rollins MBA is recognized as one of the best MBA programs in the U.S (Bloomberg's, Forbes, US News & World Report, Princeton Review).
Dr. Bowers has worked extensively with startup and second stage companies as they develop their business and growth models. In 2009, Bowers completed a sabbatical project working as the Chief Marketing Officer at Blue Orb, a second stage software company competing in the gaming industry. In addition, he has conducted several sales, marketing and strategic planning conferences for prominent banks, health care systems, other businesses and professional associations around the U.S.
In the spring of 2012, Dr. Bowers visited the University of Otago, Dunedin, New Zealand as the J.A. Valentine Fellow. During the summer of 2010, Bowers gave a series of lectures on entrepreneurship at EuroMed University in Marseilles France. He has also lectured at the Catholic University of Portugal – Lisbon.
John Vecchio
John Vecchio has been in the software industry for 30 years and co-founded three software companies. The companies raised over $75M from prominent venture firms across the US. His first, N2 Broadband, was acquired for $120M in 5 years. His latest, Clearleap, is the underlying multiscreen video streaming technology to customers including HBO, NFL, Verizon and Time Warner. The company was acquired by IBM in 2015. He has worked on product strategy, software development & investor pitches with numerous start-up companies in the Atlanta area. His is a patent holder and his team at N2 Broadband was awarded a Technical and Engineering Emmy for his Video on Demand system. Currently John is a partner at Mosley Ventures working with Sig Mosley, one of the most prolific early stage investors in Atlanta. He resides on several Boards and has led several investments into early stage technology companies in the Southeast. John has a Bachelor of Science in Mathematics from Florida State University.
Center for Innovation and Entrepreneurship
David O'Maley College of Business
COB 114E

Ramy A. Rahimi, Ph.D.
Assistant Professor of Entrepreneurship
COA 114A

Get involved in our
entrepreneurial community
Center News & Events
Want to stay on top of our latest news and events? Sign up for our newsletter and check out our upcoming events.