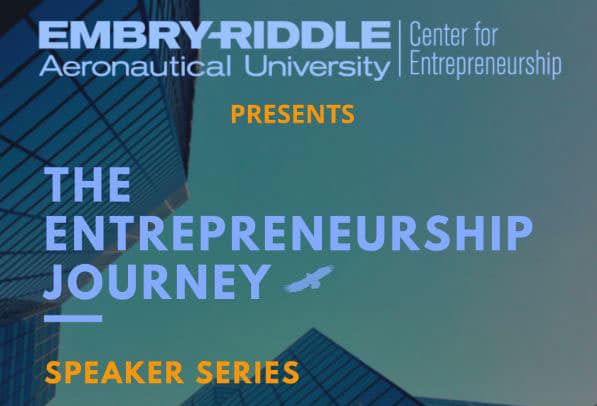 The Center for Innovation and Entrepreneurship with the David B. O'Maley College of Business at Embry-Riddle Aeronautical University is providing viewers with a new series of videos called The Entrepreneurship Journey.
This series features discussions and interviews with successful Embry-Riddle affiliated entrepreneurs and innovators and shares their personal stories to help others learn valuable lessons on creating and scaling companies and solving real-world problems.
More episodes will be added through the semesters.
---

Shaesta Waiz – Founder, Dreams Soar
Shaesta Waiz is the founder and president of Dreams Soar, a non-profit organization with a mission to inspire and encourage young girls across the globe to get into STEM fields and aviation.& And while she never dreamed of the career she has today, Waiz has always had an entrepreneurial mindset.
Originally from Afghanistan, she developed an intense love for aviation while growing up. With no local connections to help her figure out how to achieve her dreams, she decided to do her own research and came across Embry-Riddle Aeronautical University, where she graduated in 2010 with a bachelor's degree in Aeronautics and then in 2013 with a master's degree in Aeronautical Science.
Waiz found her way quickly into the aviation industry, interning at Alaska Airlines, but had thoughts to do things a bit differently. She wanted to connect with kids who didn't have the same opportunities available to them and inspire them to follow their dreams, as big as they could be. She realized this dream job didn't exist, so she created it. Now, Dreams Soar sets out to inspire the next generation of aviation and STEM students, their parents and their communities.
To achieve this goal, Waiz went on a solo flight across the globe, stopping in 22 countries and meeting more than 3,000 children to talk about the world of aviation. In doing so, she became the youngest woman to fly across the globe in a single-engine aircraft. After the success of the flight, she was able to connect with 30 different organizations who supported her cause and organized outreach events in 9 different countries.
For more information on Waiz and her mission, visit dreamssoar.org.
---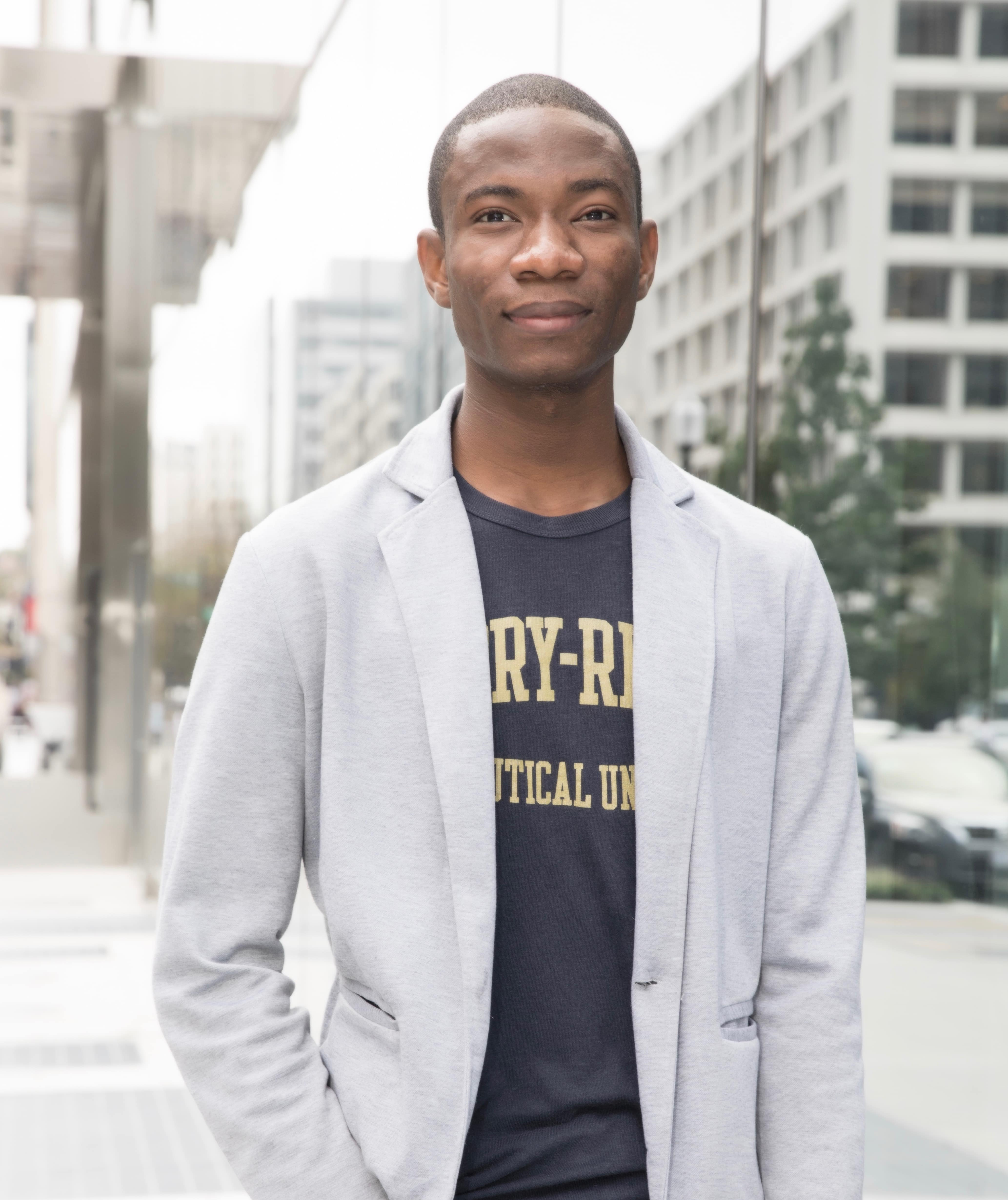 Dynamite Obinna - CEO of Skygenex Inc.
Originally from Nigeria, Dynamite Obinna graduated from Embry-Riddle in the spring of 2018 with a degree in aeronautics.

Center for Innovation and Entrepreneurship
David O'Maley College of Business
COB 114E

Ramy A. Rahimi, Ph.D.
Assistant Professor of Entrepreneurship
COA 114A

Get involved in our
entrepreneurial community
Center News & Events
Want to stay on top of our latest news and events? Sign up for our newsletter and check out our upcoming events.