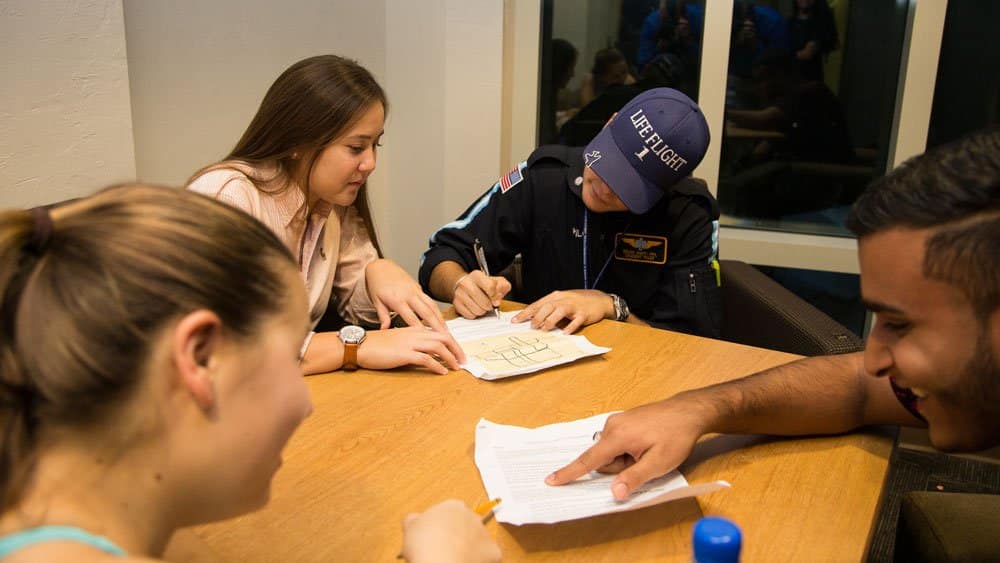 What is the David B. O'Maley College of Business Living Learning Community?
Our Living Learning Community is an inclusive residential experience that fosters community, educational support and networking opportunities for students who live and learn side by side. Whether it's unique social events, an etiquette dinner with College of Business (COB) faculty and staff, or a trip to the beach, being a part of our Living and Learning Community has several advantages:
Academic Success: Students are advised by a dedicated COB faculty member and Academic Adviser. Students are able to jumpstart their academic career at Embry-Riddle through this contact and also through their BA 101 Introduction to Business Programs and Careers course.
Support System: Students live on the same floor with a dedicated COB residential advisor who helps plans events and provides support. Students also have support from peers who have similar interests and career goals.
Social Activities: Social activities are routinely scheduled for the LLC community throughout the semester. Events include wing meetings, games nights, dinners and sporting events.
Professional Development: Attend etiquette dinners, lectures and meet and greets with alumni and industry professionals.
Networking: Networking opportunities with the COB Industry Advisory Board members are also a part of the LLC experience. Networking opportunities with COB faculty and staff are also scheduled throughout the semester.
Housing and Residence Life