Living Learning Community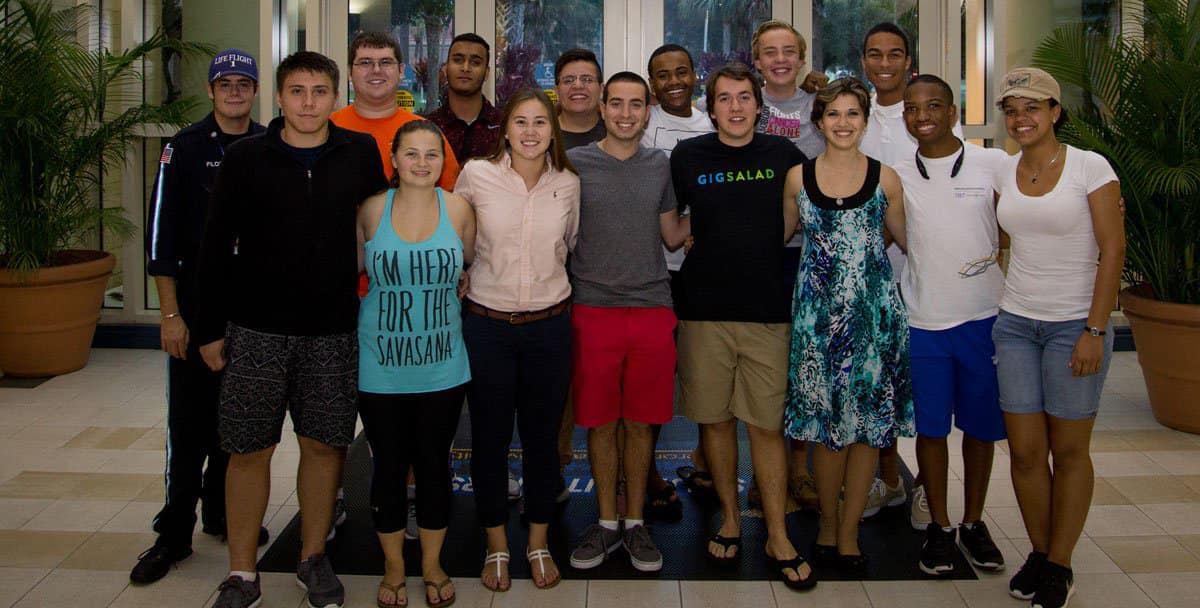 What is the David B. O'Maley College of Business Living Learning Community?
Our Living Learning Community is an inclusive residential experience that fosters community, educational support and networking opportunities for students who live and learn side by side. Whether it's unique social events, an etiquette dinner with College of Business (COB) faculty and staff, or a trip to the beach, being a part of our Living and Learning Community has several advantages:
Academic Success: Students are advised by a dedicated COB faculty member and Academic Adviser. Students are able to jumpstart their academic career at Embry-Riddle through this contact and also through their BA 101 Introduction to Business Programs and Careers course.
Support System: Students live on the same floor with a dedicated COB residential advisor who helps plans events and provides support. Students also have support from peers who have similar interests and career goals.
Social Activities: Social activities are routinely scheduled for the LLC community throughout the semester. Events include wing meetings, games nights, dinners and sporting events.
Professional Development: Attend etiquette dinners, lectures and meet and greets with alumni and industry professionals.
Networking: Networking opportunities with the COB Industry Advisory Board members are also a part of the LLC experience. Networking opportunities with COB faculty and staff are also scheduled throughout the semester.
Testimonials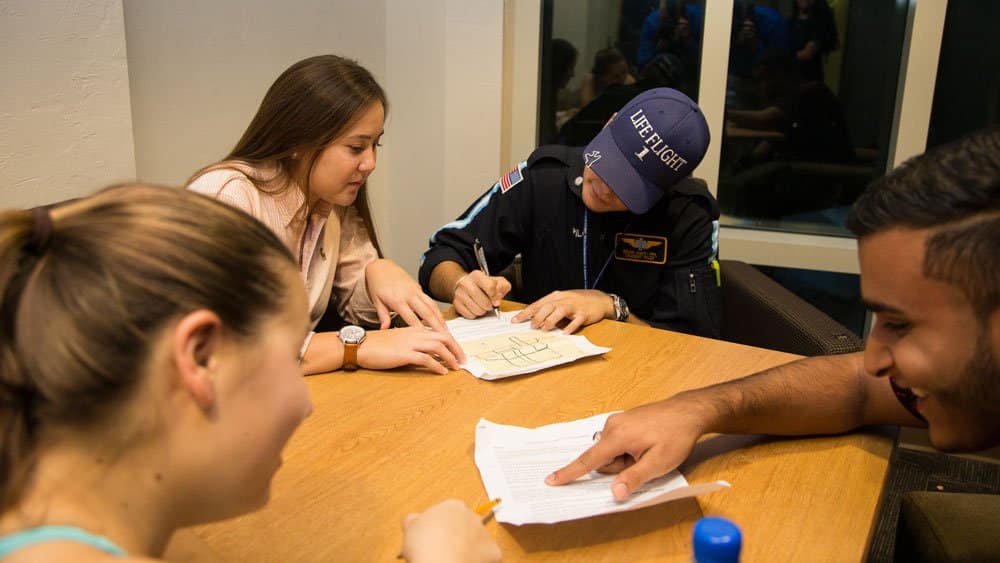 Name: Abigail Ngo
Graduation Year: May 2019
Major: Aviation Business Administration Admin; Concentration: Air Transportation
What is your favorite thing about the LLC?
My favorite thing about living in the Living Learning Community is having the same if not very similar classes with the people living around me and being able to have other people close if I ever need help.
How has the LLC helped you?
Living Learning has helped me with networking tremendously. Early on I had the chance to meet many of the deans and professors, as well as many business professionals in the aviation industry.
Why did you decide to attend ERAU?
I decided to attend ERAU because I fell in love with aviation early on and I loved the idea of being around other people that loved aviation. I also really loved the atmosphere of this campus and I knew it was the right choice for me.
---
Name: Chad Stearns
Graduation Year: 2019
Major: Business Administration, Accounting and Finance; Minor in Aeronautical Science (Flight)
What is your favorite thing about the LLC? My favorite thing about the Living Learning Community has to be the bond that all of us have. Lots of friendships have been made because of the camaraderie that we have with one another.
How has the LLC helped you? It has helped me be more social, especially with our unofficial "Open Door Policy," where we're pretty much always in the hallway doing homework, socializing, and or playing games. But ultimately, it has helped me a lot in my college experience so far.
What are your future career aspirations? My short term career aspirations is to get an internship in the finance department for an airport or airline, then hopefully move into a career in Revenue Management or Financial Management. My long-term goal is to become a Chief Financial Officer or Director of Finance.
Housing and Residence Life