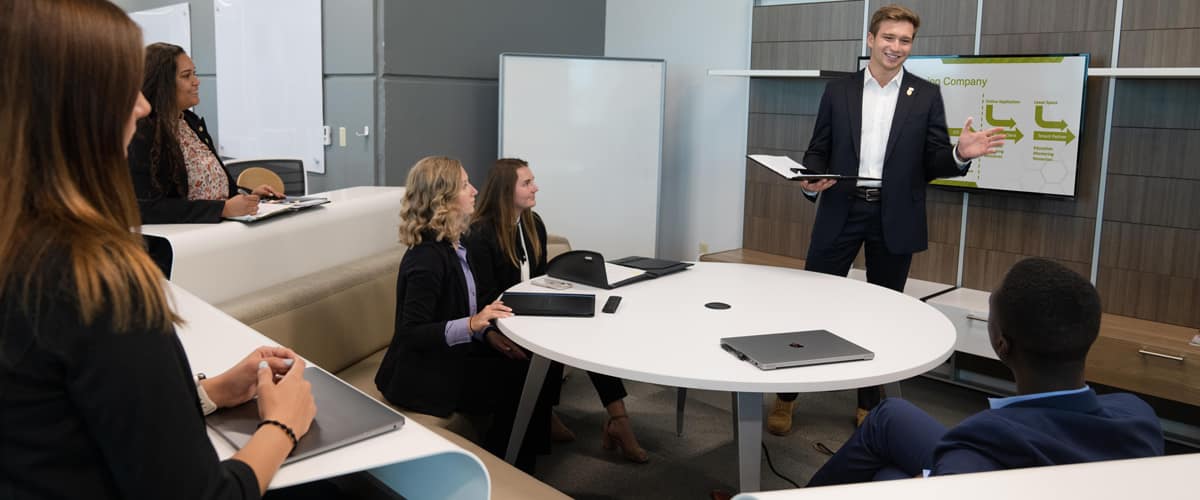 Students pursuing this major learn the language of business and the foundations necessary for careers in accounting and finance and laying the foundations for future academic studies and professional certifications.
Sample courses in this major include Financial, Managerial and International Accounting, Auditing Principles and Procedures, Federal Taxation, Corporate Finance, Investments, and International Finance. Students are guided by faculty possessing academic and professional experience. This program provides the student with the tools and skills necessary in the aviation/aerospace industry as well as in other industries.
According to the U.S. Bureau of Labor Statistics, the employment of accountants and auditors is projected to grow 7 percent through 2030, while the employment of financial analysts is projected to grow by 6 percent through the same period. Our students frequently secure internships with the major airlines, and other enterprises both within and outside the aviation industry such as, United Airlines, Delta Airlines, Boeing, Lockheed Martin, Rolls Royce, Assured Partners Aerospace, Collins Aerospace, Allegheny County Airport Authority, Carlyle Aviation Partners, and Rock Team Sports.
Daytona Beach Campus
1 Aerospace Boulevard
Daytona Beach, Florida 32114