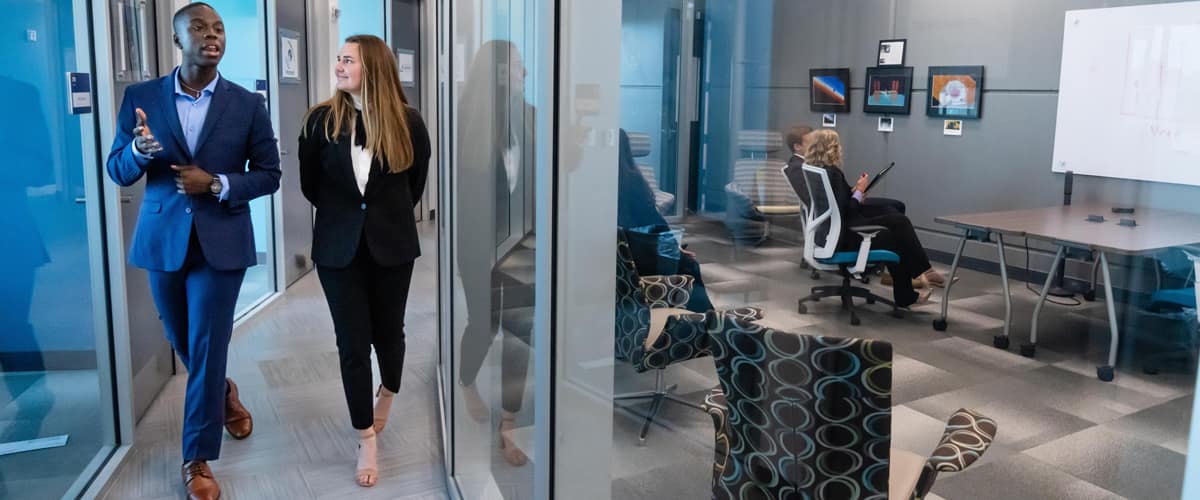 The Aviation and Aerospace Marketing major integrates common marketing strategies, tactics and processes across aviation and aerospace industry segments. The classes in the major bring a focus to specific aviation and aerospace markets and the dynamic marketing activities utilized to build customer relationships and provide value to the firm and customers. Course content blends knowledge on the strategy and structure within an industry segment along with major marketing tactics and the analytics used to track marketing success in the marketplace.
Courses within the major:
Airline Marketing: Explores air carrier business models and the common strategies to establish the airline brand and market positioning, the use of social media channels and sales promotions to build customer relationships.
Aerospace Marketing: Examines the role of business-to-business marketing tactics as a marketing manager successfully completes what may be a multi-year process in building relationships with buying centers that can lead to billion-dollar sales agreements.
Airport Marketing: Addresses the dual role airport marketers often face in meeting the needs of passengers flowing through the airport, with retail and other services, while actively promoting the airport to potential airline tenants during the air carrier route development process.
Corporate Aviation Marketing: Investigates the marketing task of appealing to corporate and high net worth individuals who look to general and corporate aviation to meet their unique air transport needs. Along with examining the strategy and structure of corporate aviation, this course explores the role of trade shows in this segment to provide sales leads and ongoing customer relationship building.
Government as Customer – Aerospace Business Development: In the aerospace industry often some of the largest purchases are not by individuals or corporations, but by government agencies and departments, often with unique purchasing processes. The course aids the student in recognizing the unique marketing practices within the B-2-G (business to government) aerospace marketplace.
These course examples presented, along with the core required marketing classes, provide you with an educational experience that creates the opportunity to be a successful graduate of the O'Maley College of Business and pursue a variety of marketing-related positions within the aviation and aerospace industries.
Daytona Beach Campus
1 Aerospace Boulevard
Daytona Beach, Florida 32114