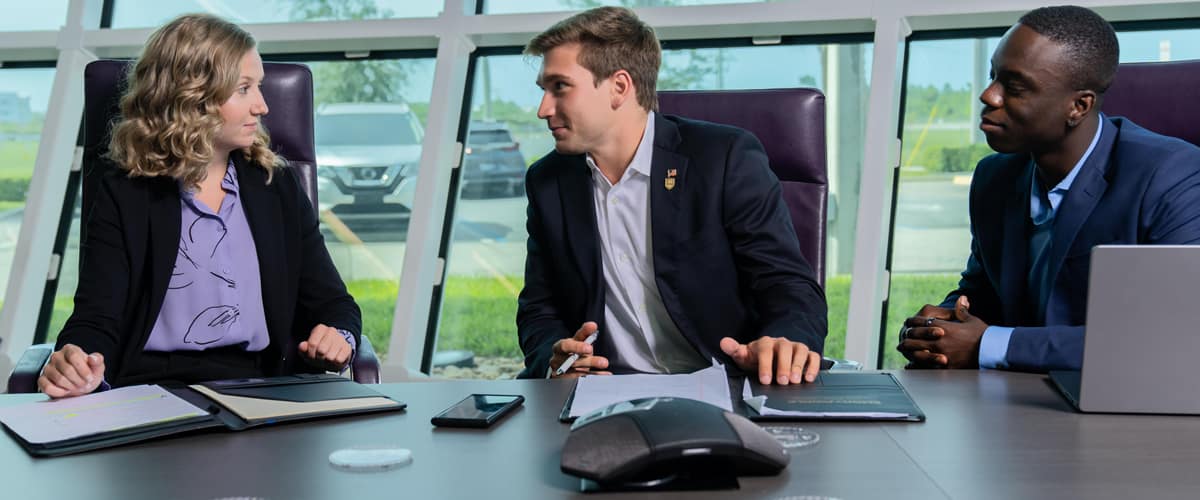 The aviation industry contributes more than $150 billion annually to the U.S. economy, employing more than one million people nationally. This vast, high-powered industry is constantly seeking skilled and thoughtful leaders to propel aviation business into the future.
The Air Transport major is for students who want to develop a deep knowledge of the strategic components of the global air transportation system. Through major coursework, students explore the operational and business processes that guide airline, airport and aviation managers, and regulators across the globe. Required classes include:
Transportation Principles: The introductory class that provides students an overview of transportation system components and the interconnectivity of the various transport modes for system operations.
Airport Management: Management of commercial airports with a focus on the development and coordination of airport infrastructure required for successful airline operations.
Airline Management: Management of commercial airlines with a focus on business models, network structure and scheduling, revenue management and irregular operations management that airlines must be prepared to deal with.
International Aviation Management: Due to the importance of air transportation in connecting the globe, the air transport network is one of the most heavily regulated parts of the global economy. This course examines the various government agencies, and industry interest groups and how their actions impact the structure and operations of the global air transport network.
Economics of Air Transportation: Air transport possesses a unique series of challenges for efficient and economical operations due to high capital costs that accompany the airline industry and airport infrastructure needs. This course reviews aspects such as government aid and regulations and competitive practices on the economic principles guiding air transport operations.
Whether you career goal is to work for an airline in operations, network planning or revenue management or at one of the many airports that provide access to the global air transport system, the Air Transport major provides the background and knowledge you need to pursue opportunities in the very dynamic, global world of aviation.
Daytona Beach Campus
1 Aerospace Boulevard
Daytona Beach, Florida 32114