Business Eagle Student Members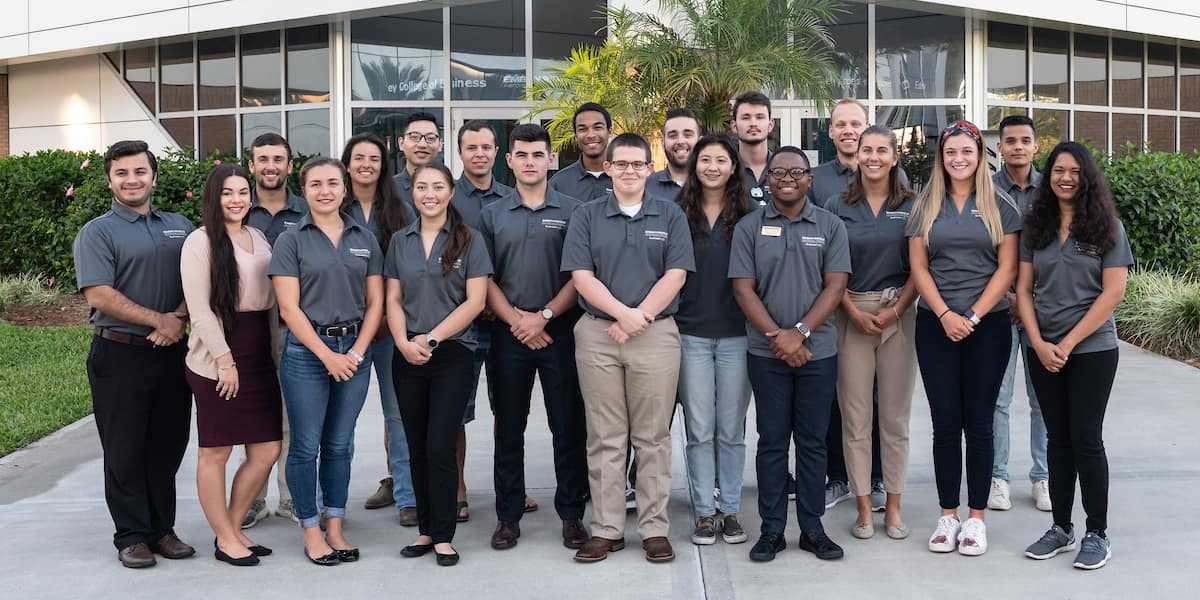 Embry-Riddle's Business Eagle program unites passionate undergraduate and graduate students with a variety of resources designed to launch their career after graduation. As a vital asset to the David B. O'Maley College of Business, this program connects students with aviation leaders and provides training and hands-on experiences that prepare students for real-world scenarios.
The Business Eagles are among some of the most elite business students at Embry-Riddle. They have outstanding grades, with many touting Dean's List, Honor Roll and Honors Program participation. Business Eagles are often involved in a wide range of extracurricular activities including athletics, Student Government Association, industry clubs and associations, and much more. They've also participated in internships with prestigious organizations such as Textron Aviation, Denver International Airport, NASA, Delta Air Lines, HCA Healthcare, and The Boeing Company.
Contact Us
Dr. Bert Zarb, Professor of Accounting
Business Eagle Program Corporate Partnerships
zarbb@erau.edu
386-226-7942
Sharon Patrick, Advisement Counselor
Business Eagle Program Students and Events
sharon.patrick@erau.edu
386-226-6729