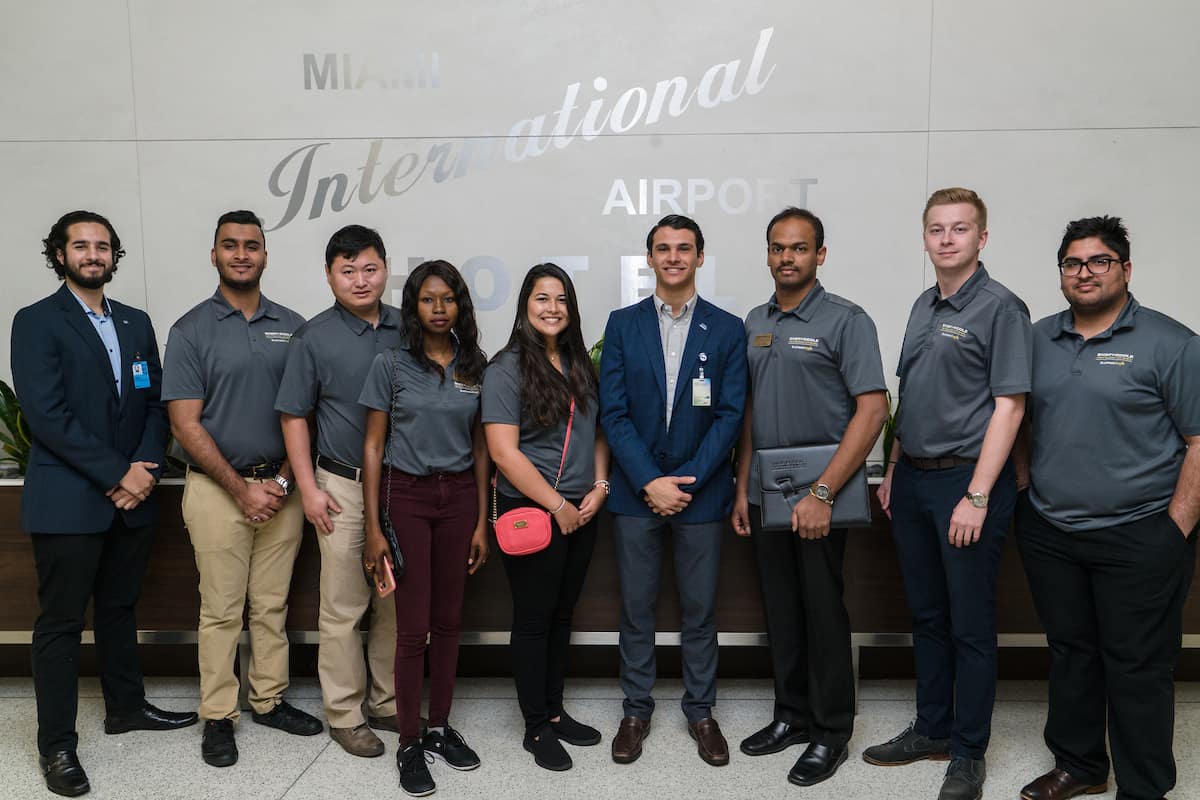 The Business Eagle Program is designed to launch high performing business students into the competitive world of the aviation and aerospace industry.
Students accepted into the program will be exposed to a series of activities that have been developed in conjunction with industry and Embry-Riddle's own Career Services to produce a graduate capable of rapid employment and early levels of productivity.
These results will be achieved by providing the student with additional training and hands-on experience needed to gain the attention of first time employers.
Eligibility Requirements
Undergraduate
Be a full time student at the Daytona Beach Campus
Must currently be pursuing an Undergraduate degree in Business Administration or Aviation Business Administration or a Minor in Business Administration, Marketing, Air Transportation, Entrepreneurship, Forensic Accounting, or Finance
Complete 30 credit hours towards degree program and have two or more semesters remaining before graduation
Maintain a CGPA above 3.0 throughout their course of study
Be in good academic standing with the University
Register with Career Services and meet with the program manager
Provide a letter of recommendation and resume
Graduate
Be a full time student at the Daytona Beach Campus
Must currently be pursuing a Master of Business Administration or Master of Science in Aviation Finance
Maintain a CGPA above 3.5 throughout their course of study and have two or more semesters remaining before graduation
Be in good academic standing with the University
Completed 6 credit hours towards degree program
Register with Career Services and meet with the program manager
Provide a letter of recommendation and resume
Have prior work experience or must have participated in an internship
*Applications for fall participation will be accepted from January 1st – March 31st each year
*Applications for spring participation will be accepted from August 1st – October 31st each year
Contact Us
Dr. Bert Zarb, Professor of Accounting
Business Eagle Program Corporate Partnerships
zarbb@erau.edu
386-226-7942
Sharon Patrick, Advisement Counselor
Business Eagle Program Students and Events
sharon.patrick@erau.edu
386-226-6729