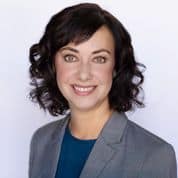 Having recently joined the Eagle family as Dean of the David B. O'Maley College of Business, I am thrilled and honored to lead the College of Business going forward. I was seeking a university that understands and values its special niche, offers a well-differentiated, high-quality service to its industry partners, and has a culture that prizes student success and entrepreneurial spirit. I believe I have found this and much more here!
We provide a world-class business education with state-of-the-art curricula at both the graduate and undergraduate levels. We pride ourselves on our deep relationships with, and understanding of, the aviation, aerospace and space industries. And while the O'Maley College of Business offers degree programs specific to these industries, we ensure our students gain a solid business education that applies to all industries, including entrepreneurship. Our deep connections place our graduates on the leading edge of innovation and in some of the world's most transformative organizations.
I joined this team because I was impressed by the exceptional faculty and the student body that we serve. Our current students are the future leaders, our alumni represent the legacy of this institution, and our faculty are the glue that bonds across generations. Working together to support the O'Maley College of Business is essential to our continued success.
We are dedicated to propelling our students to new heights; we exist to Educate. Innovate. And Launch you to success! Business Eagles Take Flight!
Shanan Gwaltney Gibson, Ph.D.
Dean and Professor of Management
David B. O'Maley College of Business
Daytona Beach Campus
1 Aerospace Boulevard
Daytona Beach, Florida 32114