Avionics Line Maintenance Minor
This minor of study is available to all students currently enrolled in a bachelor's degree at the Daytona Beach campus. Pre-requisite is completing the FAA Part 147 Airframe and Powerplant certification courses. Credits apply toward a bachelor's degree.
Avionics Cybertechnology and Security area of concentration in Bachelor of Science in Aviation Maintenance Science
A new, cutting-edge area of concentration will be available in fall of 2019, and will prepare students to answer the importance of aerospace connectivity and data security. Students choosing this area of concentration will not have to take the ALM minor, as it is included within the new Avionics Cybertechnology and Security AOC.
Why ALM?
Further your formal training and advance your career opportunities with our Avionics Line Maintenance (ALM) minor course of study. You'll learn aircraft electronics (avionics) system installation, system specialization down to the block diagram, wiring concepts. Fiber optics terminal ending, antenna theory, aviation information technology, ADS-B trouble shooting and line troubleshooting of avionics systems. In addition, you will be preparing to test for your FCC (Federal Communications Commission) General Radiotelephone Operator License and the NCATT (National Center for Aerospace & Transportation Technologies) Aircraft Electronics Technician certificate.
With experience maintaining avionics systems and certified technical skills to solve any problem on today's advanced aircraft/spacecraft, you'll be in demand. This is reflected in the higher salaries many companies are willing to offer Aviation Technicians with advanced avionics training and qualifications.
Eagles Ace Global Aerospace Maintenance Competition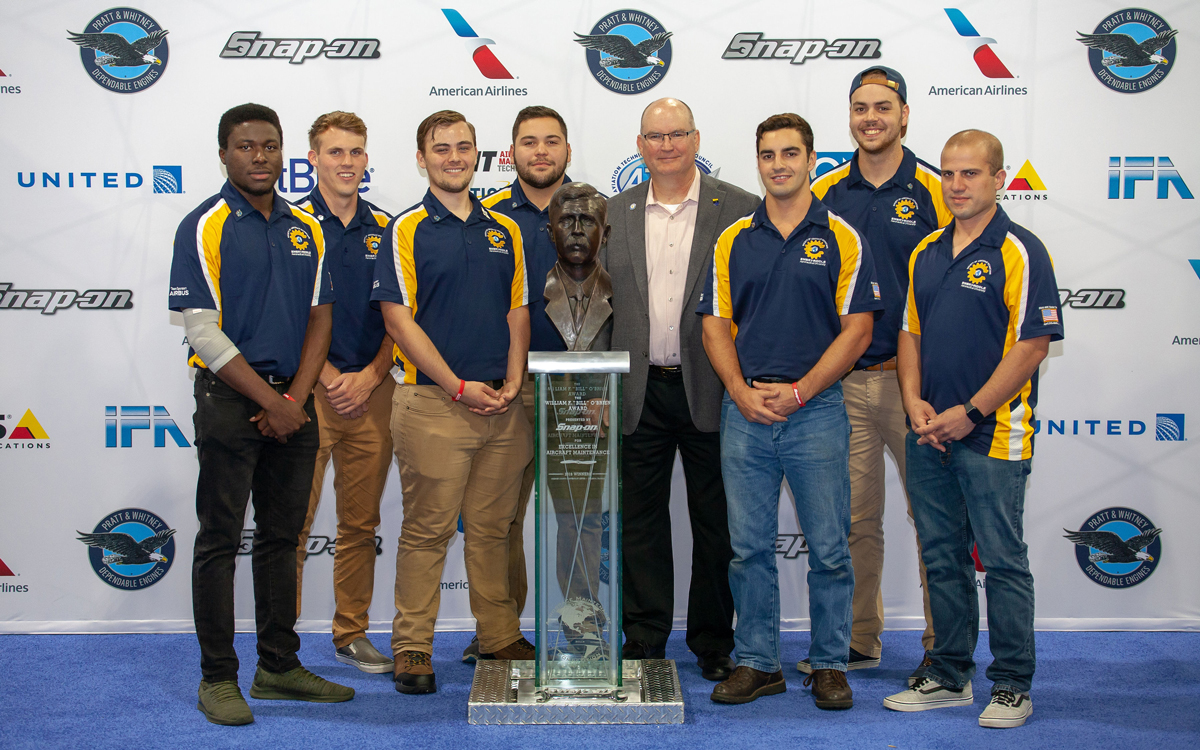 An Embry-Riddle Aerospace Maintenance Science team, comprised of six undergraduate students, captured first place in an international competition, overtaking challengers from 27 other schools.
Read More
College of Aviation
1 Aerospace Blvd.
Daytona Beach, FL 32114

Student Testimonials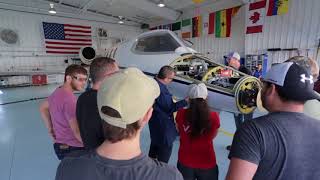 Play Video,
yMFY_8UItiQ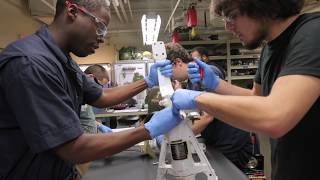 Play Video,
tvDSrbF0gY8