Rocketry as Testing Platforms for Payloads
PI Pedro LLanos
Design, assemble and launch small rockets as testing platforms to test small payloads which are flown aboard suborbital flight vehicles. We have successfully launched Level 1, Level 2 rockets, and we are in the process of finalizing the Level 3 rocket.
Practical experience for students in rockets and payloads is very valuable in the space industry, and it is something that would give them an advantage over other applicants. Students in Embry-Riddle Aeronautical University's Payload and Integration class were given the opportunity to build Level 1 and Level 2 rockets and gain experience developing, testing, and integrating payloads into a rocket. These payloads were then flown to suborbital space aboard Blue Origin's New Shepard.
Embry-Riddle Aeronautical University has launched several suborbital scientific payloads aboard Blue Origin's New Shepard in 2017 and 2019. Students continue gaining hands-on experience in rocket design and construction, and payload integration, and testing of future and more mature payloads to be launched into space.
This research project funded by the College of Aviation Department of Applied Aviation Sciences and ERAU Ignite research grants, a Level 3 Rocket is being designed and developed at ERAU to serve as a scaled-down model research platform for launching and testing of payloads that will be later flown in commercial suborbital platforms such as Blue Origin's New Shepard and PLD space Miura 1 rockets. Computer simulations were conducted to calculate the key parameters such as flight trajectory profiles, stability, and flight velocities for different rocket motors configurations. A preliminary design of the rocket was developed using Computer-Aided Design (CAD) software. The rocket will accommodate multiple payloads (Cubesats, NanoLabs, TubeSats) designed and developed in the Payload Applied, Technology and Operations (PATO) laboratory. The rocket is primarily constructed of carbon fiber composite as it has a high strength-to-weight ratio. Monte Carlo simulations are used to select a suitable motor for the rocket according to the flight requirements and landing restrictions.
Images below: Level 1 and Level 2 rockets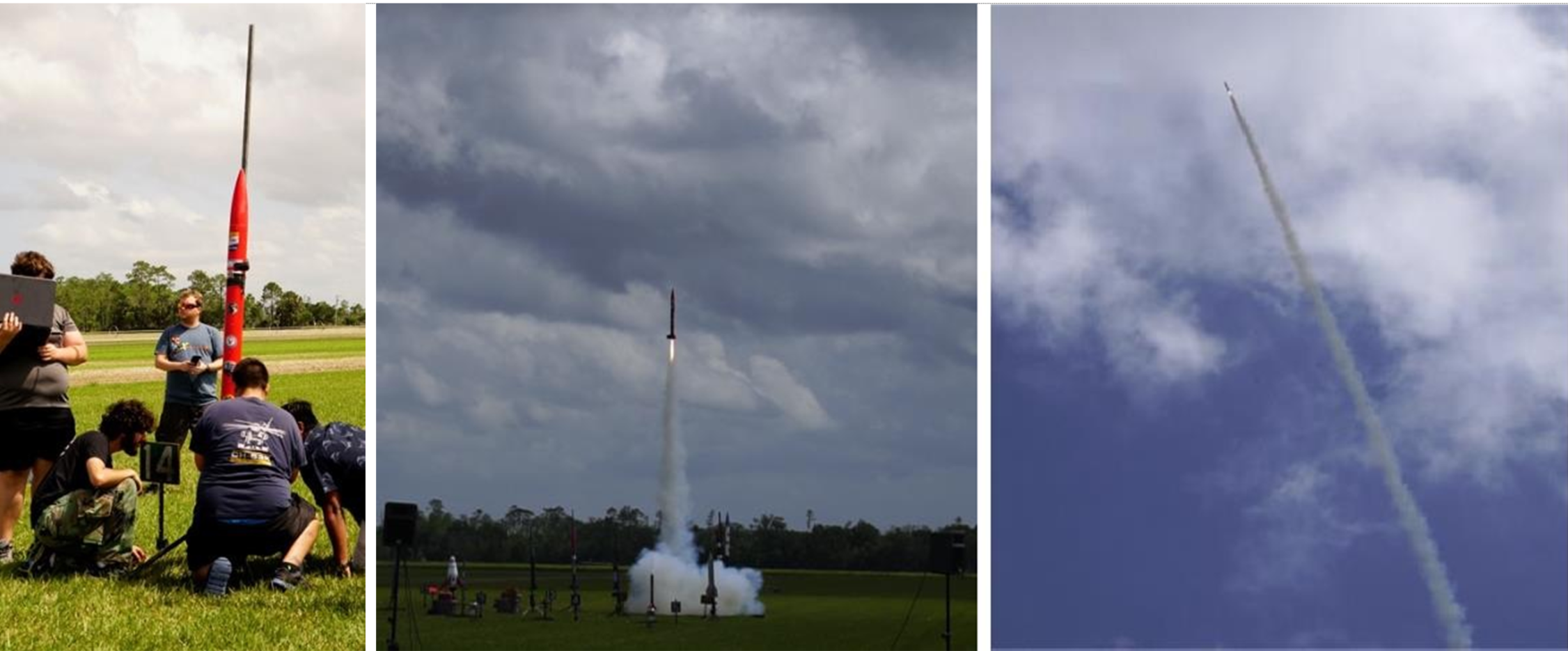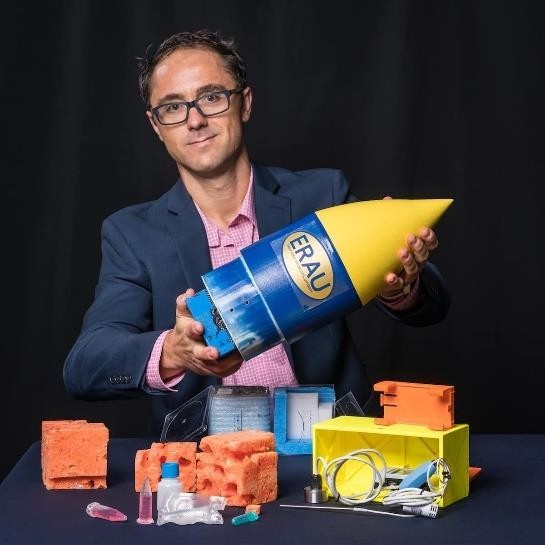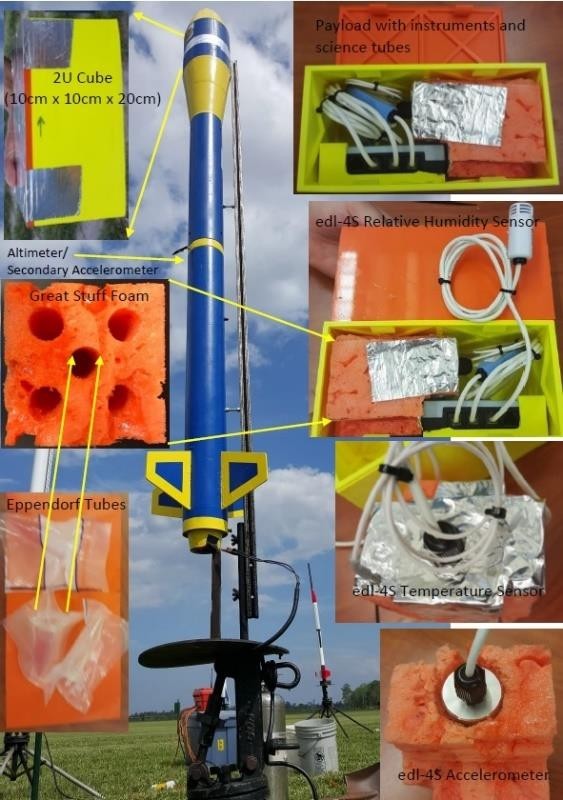 Images below: Construction of level 3 rocket. Payload bay housing several CubeSats, NanoLabs and TubeSats.
Research Dates
01/01/2017 to 12/31/2020
Researchers