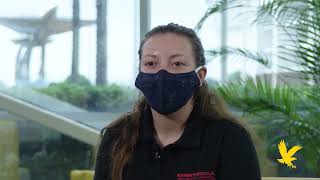 Play Video,
COA Diversity
The mission of the College of Aviation's Diversity Initiatives is to promote and support inclusion, equity, and diversity. Part of what makes the College of Aviation a great place to learn is our diverse students, faculty, and staff.
Through Diversity Initiatives activities, resources, scholarships, news, and spotlights, diverse students will have new opportunities. These opportunities will allow students to connect with each other and mentors, take advantage of the many resources available to them, and see themselves represented in the industry.
Everyone is unique and brings their individual attributes to create an inclusive learning experience in the College of Aviation.