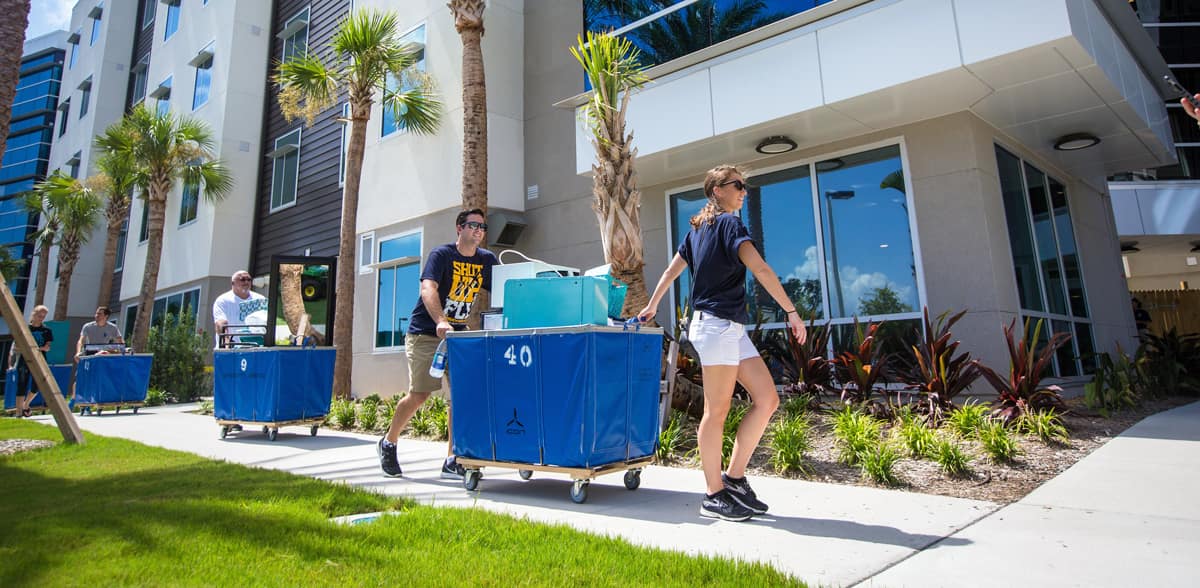 ERAU Check-in and Move-in Dates
New Student Check-in is January 18 from 9 a.m.-12 p.m.* Check-in located at ICI Center (signs and staff will be present to direct you)
Returning Student Check-in is January 18 from 9 a.m.-12 p.m.* Check-in located at ICI Center (signs and staff will be present to direct you)
*Students must have a confirmed move-in date and time (Campus Groups confirmation required). Check-in times must be adhered to, if you arrive early to campus, please wait until your time for check-in. If you arrive late, please check at your appropriate area for further instructions. Students may bring up to 3 guests to help them move in. Student and guests must all complete a wellness check as part of the check in process.
Please DO NOT make travel arrangements until you are able to sign up for your time on Campus Groups. Students will be sent an email to their ERAU student email account with further updates regarding the sign up times.
If the drive-thru check in is not an option for you, please go ahead and sign up for your preferred date and time (Campus Groups required for all check-in times) and then email our office Daytona.housing@erau.edu for instructions on your check in process.
If you require an after-hours check in, you must email your arrival date, time and reason for the late arrival to Daytona.Housing@erau.edu. You will be provided an email confirmation once your after-hours arrival is approved.
Housing and Residence Life