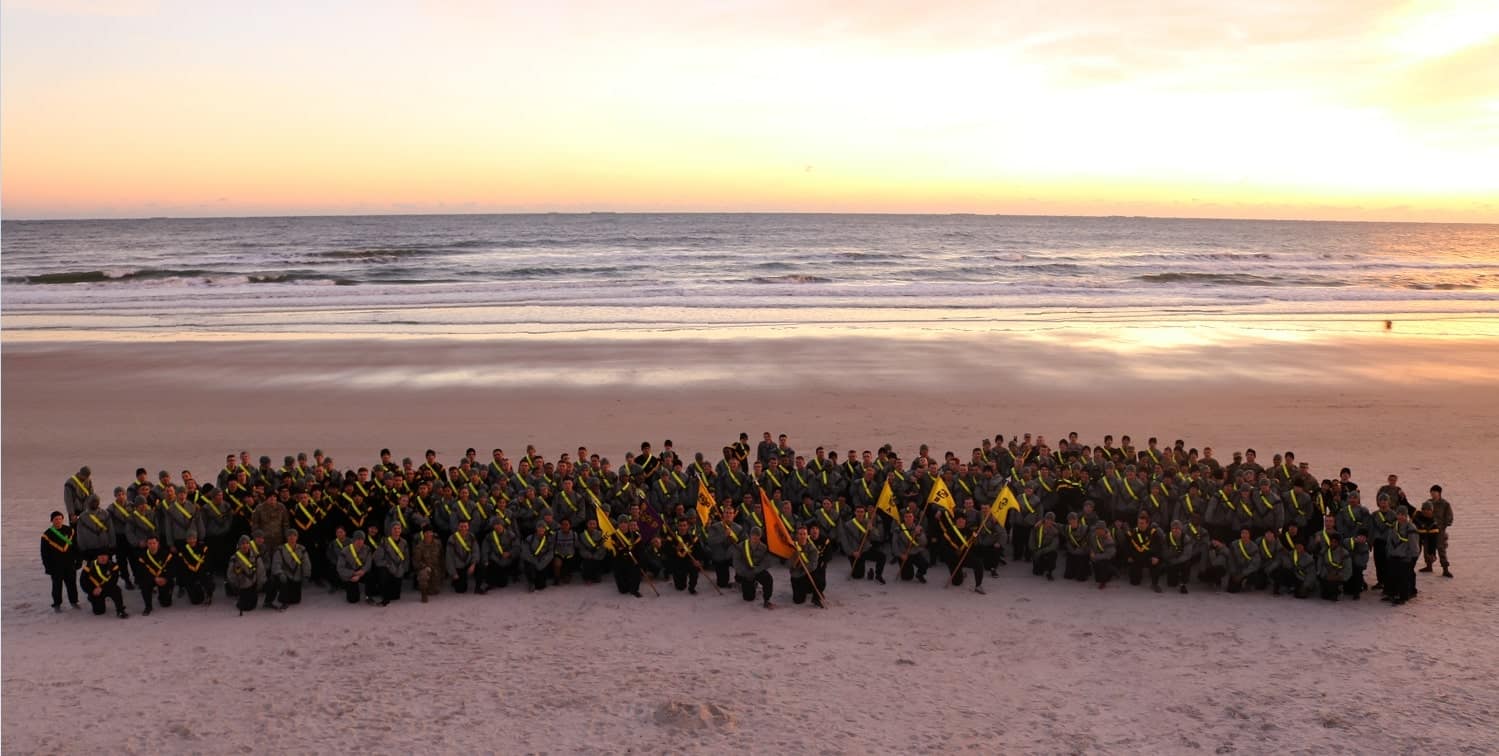 Gain a wide range of experiences while you work toward a degree.
Army ROTC produces 75 percent of all Army officers
Founded in 1916, Army ROTC has produced more than half a million lieutenants for America's Army. It remains the broadest avenue for men and women seeking to serve as officers in America's Army. An Army officer is a prestigious professional who serves as a leader of the most respected institution in America.
Army ROTC also is a college elective you can try out for up to two years with no obligation
Unlike traditional college programs, Army ROTC gives you a wide range of experiences while you work toward a degree. You'll combine classroom time with hands-on experience, learning skills that are sure to give you an edge over your peers when it comes time to look for a job. Whether you're planning a career in the Army or the corporate world, Army ROTC is a smart elective course to take.
As part of Army ROTC, you'll be in the company of a diverse group of individuals with broad interests — individuals who are presidents of their student governments, captains of their varsity sports teams, club presidents, or members of the National Honor Society.
Your studies will include Leadership Development, Military Skills, and Adventure Training. Army ROTC courses teach you how to succeed in a competitive world both in college and beyond.
Many prominent Americans got their start through Army ROTC
The program has produced two U.S. Secretaries of State, innumerable business and civic leaders, and a female astronaut. Among the more famous graduates of the program are Colin Powell, Sam Walton, Earl Graves, Lenny Wilkens, and James Earl Jones.
Service as an officer will put you ahead of almost everyone else
We prepare you for success in any walk of life: corporate America, government, or nonprofit organizations.
Army ROTC is the best leadership course in America!
For more information on Army ROTC and any of the courses, please visit the following links
This Official U.S. Government Internet site is provided as a public service by Army ROTC and the IT department at Embry-Riddle Aeronautical University. It is intended for use by the public for viewing and retrieving information only. Unauthorized attempts to upload information or change information on this service are strictly prohibited and are punishable under the rules of this university, the Computer Fraud and Abuse Act of 1986, and other state and federal laws. Unless otherwise indicated, all information is public information and is available to copy or distribute. Use of this system constitutes consent to security testing and monitoring. The views expressed in educational research, studies, analysis, or commentary are those of the author and do not reflect the official policy or position of the U.S. Army Department of Defense, U.S. Government, or this educational institution.
Privacy and Security Notice | The Presence of Commercial/External Links | FOIA Notice