Mechanical Engineering Program Accreditation Information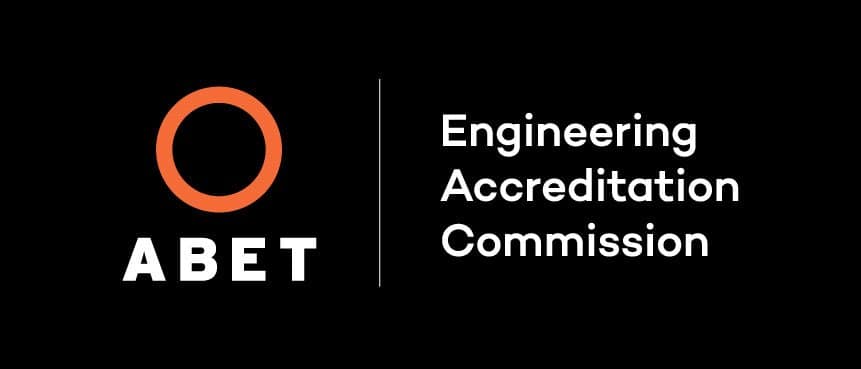 The undergraduate program in Mechanical Engineering is accredited by the Engineering Accreditation Commission of ABET, www.abet.org.
Program Educational Objectives
The Educational Objectives of the Mechanical Engineering program offered at the Daytona Beach Campus are that, within a few years of graduation our alumni are expected to:
be established as engineers, researchers, and entrepreneurs in the aerospace, aviation, automotive, robotics, energy, biomedical, or related/emerging fields; and

have demonstrated their ability to work effectively and responsibly as practical problem solvers, innovators, and add value as members of diverse professional teams
Student Outcomes
Upon graduation, students will have obtained:
An ability to identify, formulate and solve complex engineering problems by applying principles of engineering, science, and mathematics
An ability to apply engineering design to produce solutions that meet specified needs with consideration of public health, safety, and welfare, as well as global, cultural, social, environmental, and economic factors
An ability to communicate effectively with a range of audiences
An ability to recognize ethical and professional responsibilities in engineering situations and make informed judgments, which must consider the impact of engineering solutions in global, economic, environmental, and societal contexts
An ability to function effectively on a team whose members together provide leadership, create a collaborative and inclusive environment, establish goals, plan tasks, and meet objectives
An ability to develop and conduct appropriate experimentation, analyze and interpret data, and use engineering judgement to draw conclusions
An ability to acquire and apply new knowledge as needed, using appropriate learning strategies
Enrollment Data
Full or Part Time
Undergrad Students
Master's Students**
Ph. D Students
Bachelor's Degrees*
Master's Degrees*
Doctorate Degrees*
Fall 2018
FT
331
30
17
65
19
-
PT
29
4
3
Fall 2017
FT
350
44
13
59
28
1
PT
18
7
5
Fall 2016
FT
347
36
11
44
19
-
PT
19
10
3
Fall 2015
FT
327
43
3
42
39
-
PT
18
11
4
Fall 201

4

FT

283

56

1

31

28

-
PT

15

16

2

Fall 201

3

FT

235

61

-

36

32

-
PT

17

14

-
Fall 201

2

FT

189

67

-

25

18

-
PT

12

12

-

* Degrees Conferred data are Academic Year totals (for example, Fall 2013 is July 1, 2012 through June 30, 2013)

** The Master's degree includes the Masters of Science in Mechanical Engineering and the Masters of Science in Unmanned and Autonomous Systems.
Daytona Beach Campus
1 Aerospace Boulevard
Daytona Beach, Florida 32114