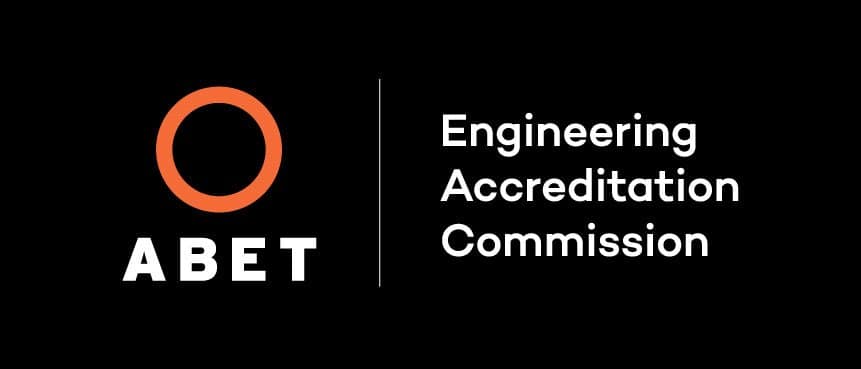 The Civil Engineering undergraduate program is accredited by the Engineering Accreditation Commission of ABET, www.abet.org.
Program Educational Objectives
Within a few years after graduation, Civil Engineering alumni are expected to have successful engineering careers as productive members or leaders within teams, or organizations, or as independent entrepreneurs, or engaged in advanced studies. As creative thinkers and practical problem solvers they will have contributed to finding solutions to civil, aerospace, or aviation design and construction projects to the betterment of modern society.
Furthermore, Civil Engineering alumni are expected to be responsible and ethical members of society and the engineering profession and to pursue professional licensure and personal development through continuing education and active participation in professional organizations.
Upon graduation, students will have obtained:
An ability to identify, formulate and solve complex engineering problems by applying principles of engineering, science, and mathematics
An ability to apply engineering design to produce solutions that meet specified needs with consideration of public health, safety, and welfare, as well as global, cultural, social, environmental, and economic factors
An ability to communicate effectively with a range of audiences
An ability to recognize ethical and professional responsibilities in engineering situations and make informed judgments, which must consider the impact of engineering solutions in global, economic, environmental, and societal contexts.
An ability to function effectively on a team whose members together provide leadership, create a collaborative and inclusive environment, establish goals, plan tasks, and meet objectives
An ability to develop and conduct appropriate experimentation, analyze and interpret data, and use engineering judgement to draw conclusions.
An ability to acquire and apply new knowledge as needed, using appropriate learning strategies
An ability to generate engineering drawings using modern graphical tools common to civil engineering