Fall 2023 Speakers
All events are at 7:30 p.m. in the Willie Miller Instructional Center Auditorium. All events are free and open to the public, all students, staff, faculty and administration.
Saturday, October 14
Grammy Award winner Julie Fowlis (the voice behind Disney's "Brave"), together with an ensemble of other Celtic musicians, will entertain concertgoers with a rich and poignant mix of Scottish and Irish folk music, sung mostly in Gaelic. You won't want to miss this top-drawer performance in our own intimate setting. An unforgettable evening of music and story from internationally celebrated musicians.
---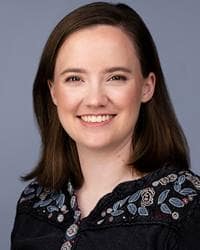 Wednesday, November 1
Astrophysicist and author Dr. Erika Nesvold has worked as a researcher at NASA Goddard and the Carnegie Institution for Science. She is a developer for Universe Sandbox, a physics-based space simulator; cofounder of the nonprofit organization the JustSpace Alliance; and the creator and host of the podcast "Making New Worlds." She has published two books, including "Off-Earth: Ethical Questions and Quandaries for Living in Outer Space" (MIT Press, 2023). She asks, "How will we learn from history, ethics and the social sciences to build a better future in space?"
---
Wednesday, November 29
Dr. Marcus Eriksen, marine scientist, author and artist, will reflect on his many ocean voyages aboard his hand-crafted pontoon vessel, "JUNK," kept afloat by 15,000 single-use plastic water bottles, as he sailed to and through all the planet's five major gyres, collecting data on plastics in the ocean. He is a major contributor to science and the educational effort to allow us to understand the enormity and pressing significance of the plastics problems we continue to threaten ourselves with. Gulf War veteran, farmer, sailor, scientist and leader of the Five Gyres Institute, Dr. Eriksen provides unforgettable insights from his intense and exhaustive explorations.
Past Honors Series Events
Daytona Beach Campus
1 Aerospace Boulevard
Daytona Beach, Florida 32114