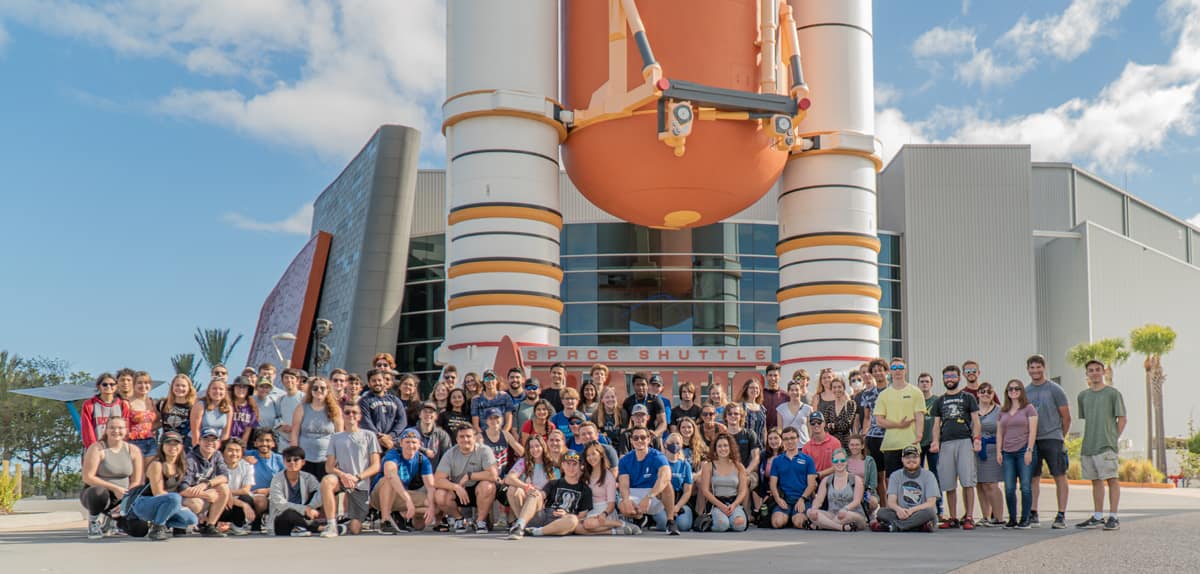 Daytona Beach Campus
1 Aerospace Boulevard
Daytona Beach, Florida 32114
"The Honors Program as an Aeronautical Science Major has allowed me to learn so much more about both the aviation industry and myself. The projects and activities I did have greatly sharpened my knowledge and awareness as a pilot, and the lessons and morals I learned have allowed me to understand what it truly means to be successful, as well as what it takes. I am very fortunate to have been a member of this prestigious program over the past three years, for it has taught me insight that will impact my life forever."
Joshua Castaneda
Aeronautical Science
---
"The Honors Program has made my experience at ERAU so much more than I ever expected it to be. Within the Honors Program, I immediately found a home – a place I could be a leader and a place I could bond with and learn from my peers. Being constantly surrounded by these dedicated and passionate Honors students inspires me every day to be the best student I can be at ERAU."
Delaney Hancock
Aerospace Engineering