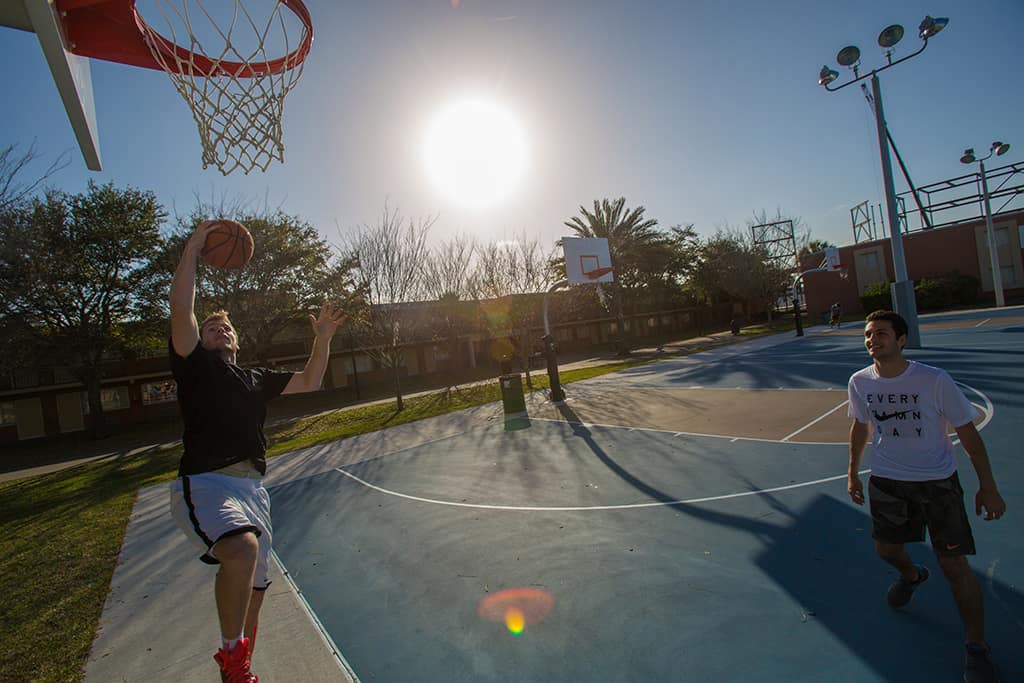 Students, faculty, and staff can take a break from classes and get some exercise on the tennis and basketball courts located just north of the McKay and Doolittle residence halls. The complex features three lighted outdoor tennis courts and two lighted outdoor basketball courts.
ERAU students, faculty, and staff with valid EAGLEcards can check out basketballs and tennis rackets at the ICI Center Control Desk. Participants should carry their EAGLEcards when using any of the University's sports-related facilities.
Tennis and basketball courts are open from dawn until approximately 11 p.m. The Department of Intramural and Recreational Sports strongly recommends reservations for any group activity, but courts are normally open for leisure use. Courts 7, 8, and 9 at the Crotty Tennis Complex are also available to students, faculty, and staff on a first-come, first-served basis — except during varsity matches and practices (usually held between 2 p.m. and 7 p.m.). Lights automatically turn off at 9 p.m.