The Department of Intramural and Recreational Sports offers a wide variety of sports-related activities for Embry-Riddle students, faculty, and staff, and the Daytona Beach Campus features numerous well-maintained facilities for both intercollegiate and intramural sports.
Artificial Turf Softball Field
This field was built to accommodate Embry-Riddle's growing intramural softball program, which has about 25 teams competing.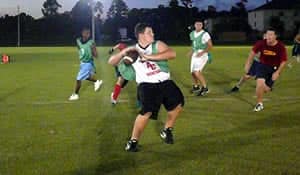 Clyde Morris Multipurpose Fields
The Clyde Morris Multipurpose Fields are located at the south end of the University Sports Complex.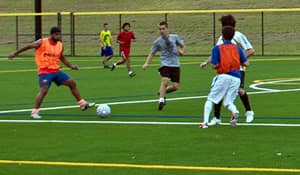 Multipurpose Turf Field
The Multipurpose Turf Field is a regulation field for soccer, lacrosse, and intramural sports.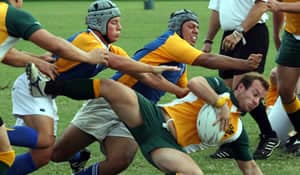 Richard Petty Multipurpose East Field
This field, located just north of the Student Village, is an open recreation field.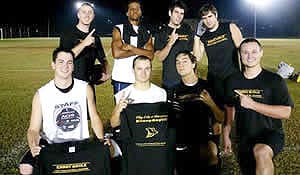 Richard Petty Multipurpose West Field
This field is located west of Richard Petty Boulevard, across from the Student Village.