We are closely monitoring all health and travel advisories related to the Coronavirus (COVID-19). Please see our Coronavirus updates page for more information and vaccine clinic dates for our campus community.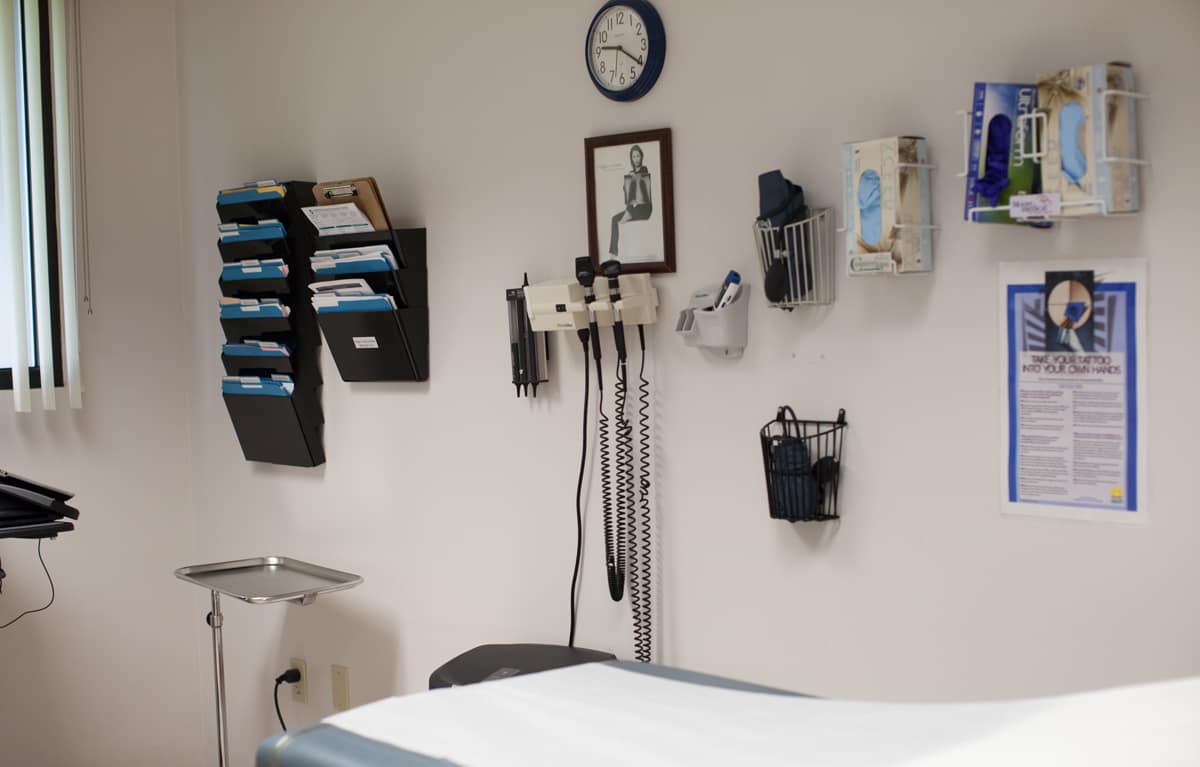 We're here to provide helpful information for students to make informed decisions about their healthcare. Understanding health insurance for college students can be difficult. All students enrolled at Embry-Riddle Aeronautical University are required to be enrolled in a health insurance plan. Students usually have several options available, including student health insurance plans, parents' employer plans (up to age 26 if dependent coverage is available), and employer plans (for eligible employed students).
Embry-Riddle Aeronautical University has negotiated with United Health Care Student Resources (UHCSR) to provide the greatest value from a student health insurance plan. UHCSR is a Choice Plus Plan, which provides coverage for preventive care, hospitalization, surgery, maternity, emergency care, medically necessary physician care, prescription drugs and mental health. Eligible enrolled students have the option to purchase additional vision and dental insurance and also have the option to enroll their dependents. The process to enroll in the plan can be found on this page under "How to Enroll in This Plan." To find out more about the coverage UHCSR offers, please visit https://www.uhcsr.com/erau.
Students who are covered under a plan that provides comparable coverage while on campus may request to waive out of the school sponsored student insurance plan. An insurance waiver is the process of submitting a formal request to opt out of the Embry-Riddle Aeronautical University student health insurance plan. Students who can provide proof of comparable insurance coverage may opt out of the Embry-Riddle Aeronautical University health insurance plan by completing an insurance waiver request. The process to request to waive out can be found on this page under "How to Waive out of This Plan."
Student Insurance Plan Highlights
Plan Waiver
Please go to your Student Homepage in your Campus Solutions account

Click on the Finances or Profile Tab
Click on Complete Health Insurance Info
Please note: The waiver needs to be completed once a year during the Fall waiver period if you are a continuing student. If
you are entering in either Spring or Summer A&B for the first time, you need to complete a waiver during that term and again in the Fall waiver period.

Troubleshooting
If you have trouble logging into ERNIE with your PIN, you will need to reset it to continue. If the problem persists, please contact IT Support at 386-226-6990.
If you are using TRICARE insurance, you will need to input your social security number (SSN) in place of account number. Contact your TRICARE insurance representative if you need additional assistance with questions regarding your plan.
Waivers are only available during the posted dates.
Failure to waive the insurance by the semester deadline will result in the non-refundable insurance fee remaining on your student account. Embry-Riddle is not responsible for insurance waivers that are submitted after the deadline.
For additional assistance, please email dbhealth@erau.edu and view the UHCSR Student Waiver Guide Document.
If a student has met all applicable deadlines and received a denial through United Health Care Student Resources, they may appeal the decision to the ERAU SHIP Committee. Appeals must be initiated from your denial email from UHCSR or submitted through email on or before the waiver deadline. Appeal requests received after this time will not be accepted.
It is important that the plan declared provides access to comparable coverage while you are on campus. Students enrolled in an HMO or a plan purchased through their 'home' state's exchange may have excellent coverage while they are at home, but may only be covered for emergency/urgent care when they are outside of their plan's service area. Medicaid plans are not accepted. Only having coverage for emergencies and urgent care may result in a significant financial burden if the condition requires continued follow-up visits and diagnostic services.
The first step in the United Health Care Student Resources waiver verification process is to compare your insurance coverage against our insurance database to determine your plan covers you while you are on campus. The second step is to pass your information via Electronic Data Interchange (EDI) to your insurance company to verify that enrollment in the plan is active.
As waivers pass through this process, they may deny for various reasons based on the status of your current insurance coverage. If you feel your request to waive has been denied in error, the information below will provide you with some general information on why your waiver was denied and steps that can be taken to reverse the denial.
It is important to note the following:
If you received a denial from UHCSR due to missing documentation, send in the requested documentation to UHCSR before going through the appeals process. If after submitting documentation, the result is not an approved waiver, the next step is the appeals process.
Missed deadlines will not be a sufficient basis for an appeal. UHCSR communicates deadline information via email with students.
Missed email communications from UHCSR or ERAU will not be a sufficient basis for an appeal. Students are required to be familiar with the contents of official University notifications, and to respond to instructions and other official correspondence requiring a response.
All plans must be fully compliant with the minimal coverage as set forth by the American College Health Association (ACHA) Guidelines Standards for Student Health Insurance/Benefits Coverage and provide access to local primary care providers in the ERAU area. The ERAU-SHIP Appeals Committee will not approve waiver appeals based on coverage through a health cost sharing plan.
Students who have claims paid or pending since the first day of insurance coverage will not have their appeal accepted.
ID Card
Insurance ID cards will not be mailed out. They can be accessed through the United Healthcare website or in the United Healthcare mobile app:
Website
Follow onscreen prompts; for the school ID, type in your ERAU ID #
Create a Username and Password
Log in to "My Account"
Mobile App
Download the UHCSR mobile app (App Store | Google Play) to view your insurance card and access additional information. Create "My Account" using the same steps noted above.
Tax Form 1095B
These are available directly from UHCSR:
For more information, please go to your ERNIE Account.
Health Services
Building 500