Spring 2019 Commencement Ceremony
When: Monday, May 6th
Time: 10:00 a.m.
Where: Ocean Center, Daytona Beach, Florida
NOTE: A complete digital version of the Spring 2019 Commencement program is available here.

Commencement Speaker:
Dennis Jones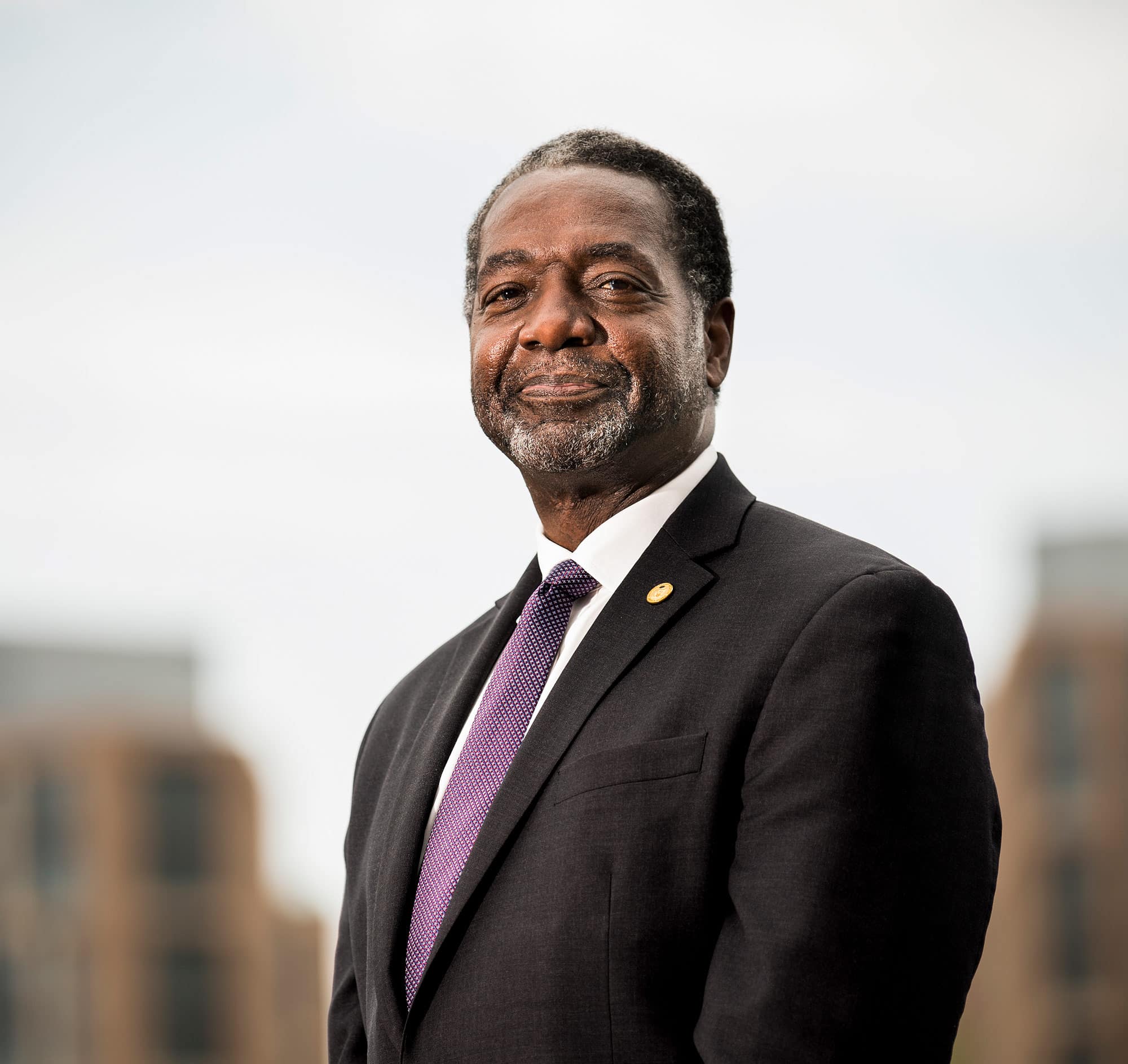 Dennis Jones is a recently retired senior official of the National Transportation Safety Board during which he spent nearly 40 years of federal service in investigative, training, supervisory, managerial, and executive senior leadership roles. During his NTSB tenure, Jones held positions ranging from air safety investigator, during which he conducted about 1,500 aircraft accident investigations as both domestically and internationally, to serving as Managing Director, responsible for the daily operations of the agency including all the investigative modal offices (aviation, highway, railroad, marine, pipeline/hazardous material), administrative, training and IT functions.
Jones began his career as an air safety investigator that over several decades resulted in leading aircraft/incident investigations ranging from operations involving general aviation to commercial airliners, encompassing all categories of aircraft, including lighter-than-air, helicopters, and airplanes. The types of probes spanned from incidents to catastrophic major accidents investigations.
The international activities included investigations and training assignments that featured travel to about 60 countries. For most of the international investigations Jones served as the head (US accredited representative) of the US teams tasked to assist the host accident investigation authorities in their investigation per ICAO protocols; the probe of the widely covered Malaysia Flight 370 was one of the more notable events. The international training included not only his being an instructor in informal, formal, and OJT sessions, but also organizing workshops/symposiums.
Further to his activities abroad, in 2005, Jones who then for several years had been the agency's focal person for handling activities in the African continent, was designated as the agency's representative for the Safe Skies for Africa Program (SSFA). SSFA was an inter-government agency program managed by the Department of Transportation that launched under the President Bill Clinton Administration in 1998. The program was a White House initiative that was in large part established to assist selected African nations with gaining approval for direct commercial air service between the US and Africa. In his SSFA role, Jones assisted countries in strengthening, if not establishing, accident investigation programs compliant with international standards, all of which involved working with ICAO and other international organizations.
Jones graduated from Embry Riddle Aeronautical University in 1980 with a B.S in Aircraft Technology and he holds a Commercial Pilot's License with multi-engine ratings. He has attended a variety of professional training course related to accident investigations, aviation safety, and executive management development. He has received several recognitions and awards at the NTSB for his investigative, supervisory, and management activities, including the distinguished Chairman's Award, the highest honor awarded at the agency, for his international activities.
Learn more about how Dennis Jones became the NTSB's first African-American managing director in this recent Lift article.