Accelerated Flight Block Model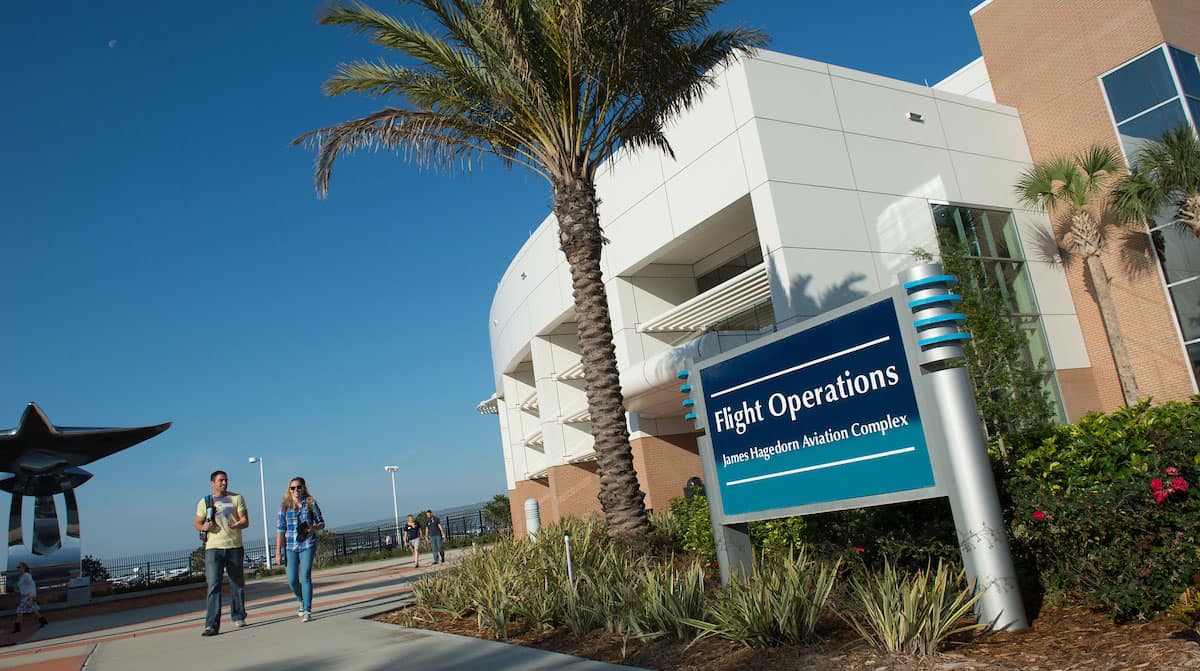 The demand for professional pilots continues to increase, with the need far outpacing the supply. As usual, Embry-Riddle is leading the way in addressing this challenge by accelerating flight training for new students pursuing the Private Pilot License. Students who will be able to take advantage of this flight plan should see results including cost savings and accelerated progression.
More frequent flying = greater proficiency = decreased overall training time & costs
Who will be able to participate?
A limited number of students admitted to the aeronautical science major for the upcoming fall term will be able to participate in Early Flight.
How will it be delivered?
During the eight week accelerated training, students must be available to fly every day and will be paired with a flight partner. Flight activities will be scheduled for a 4.5 hour period, and activities will be split between the partners, maximizing student learning and creating a cost advantage. Note: Students electing this model must stay on campus between the end of the summer semester and the beginning of the fall semester. At the end of the eight week period, students transition to a three day per week flight block.
When is it offered?
Accelerated flight blocks for Private Pilot training (FA 121) are offered with four upcoming start dates.* Start dates for students accepted for the fall:
Summer B start

Fall A start

Fall B start

Spring A
*Registration priority is based on a number of factors, including major and citizenship status. Students will want to consider academic preparation, finances, and other obligations and consult with an advisor and/or financial aid counselor, to best determine which plan works best for them.
Daytona Beach Campus
1 Aerospace Boulevard
Daytona Beach, Florida 32114