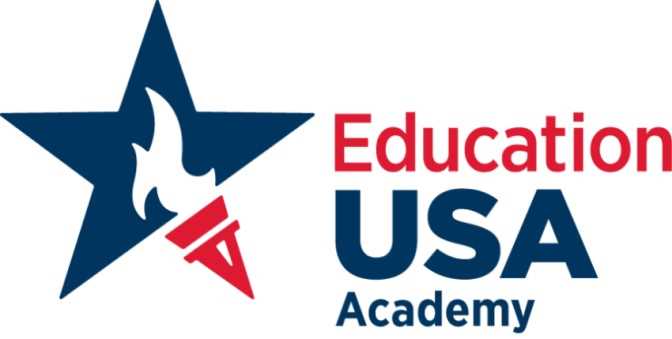 Embry-Riddle's 2021 program has ended. Please check back again for announcements about future program offerings.
Program Summary
EducationUSA Academy Connects at Embry-Riddle provides academic English instruction, general aviation English, and information about the university system in the United States to international students. Academy Connects students will
attend workshops in Academic English Skills and aviation topics such as general aviation, radio telephony, and human factors
practice skills learned in workshops with fellow Academy Connects students and teachers
talk with admission counselors and student tour guides at a variety of colleges and universities in the U.S.
write an college admissions essay and receive feedback from ERAU staff
Why choose Embry-Riddle?
Embry-Riddle Aeronautical University is the world's #1 university for aviation and aerospace. It is also the #1 school in the U.S providing online bachelor's degree programs. Our EducationUSA Academy Connects program offers a virtual opportunity for international students to learn aviation-related topics while improving their English. We also visit a variety of public and private universities in the U.S. to help students understand the options available to them and what is needed to apply for admission successfully.
Program Details
| | |
| --- | --- |
| When | June 7 - June 30, 2021 |
| Where | Online, synchronous classes via Zoom |
| Cost | $300 USD |
Requirements
Current high school students between 15-18 years of age
Students must reside outside of the United States
English proficiency of intermediate to advanced (e.g. B1 on the CEFR scale or higher)
Technology Requirements
Computer, laptop or tablet with webcam
Microphone and speakers or headset with a microphone built-in
Latest version of Chrome
Latest version of Zoom
Schedule
Students will meet in class with their teachers 3 days a week for 1 hour each day. Exact meeting days and times are to be determined. A sample schedule will be posted here soon.
Student are also expected to complete some independent assignments outside of the classroom. Independent work may take 1 hour per week.
Optional, fun, team-building activities will also be offered. These activities will last 1 hour each.
Questions?
Contact ERLI@erau.edu