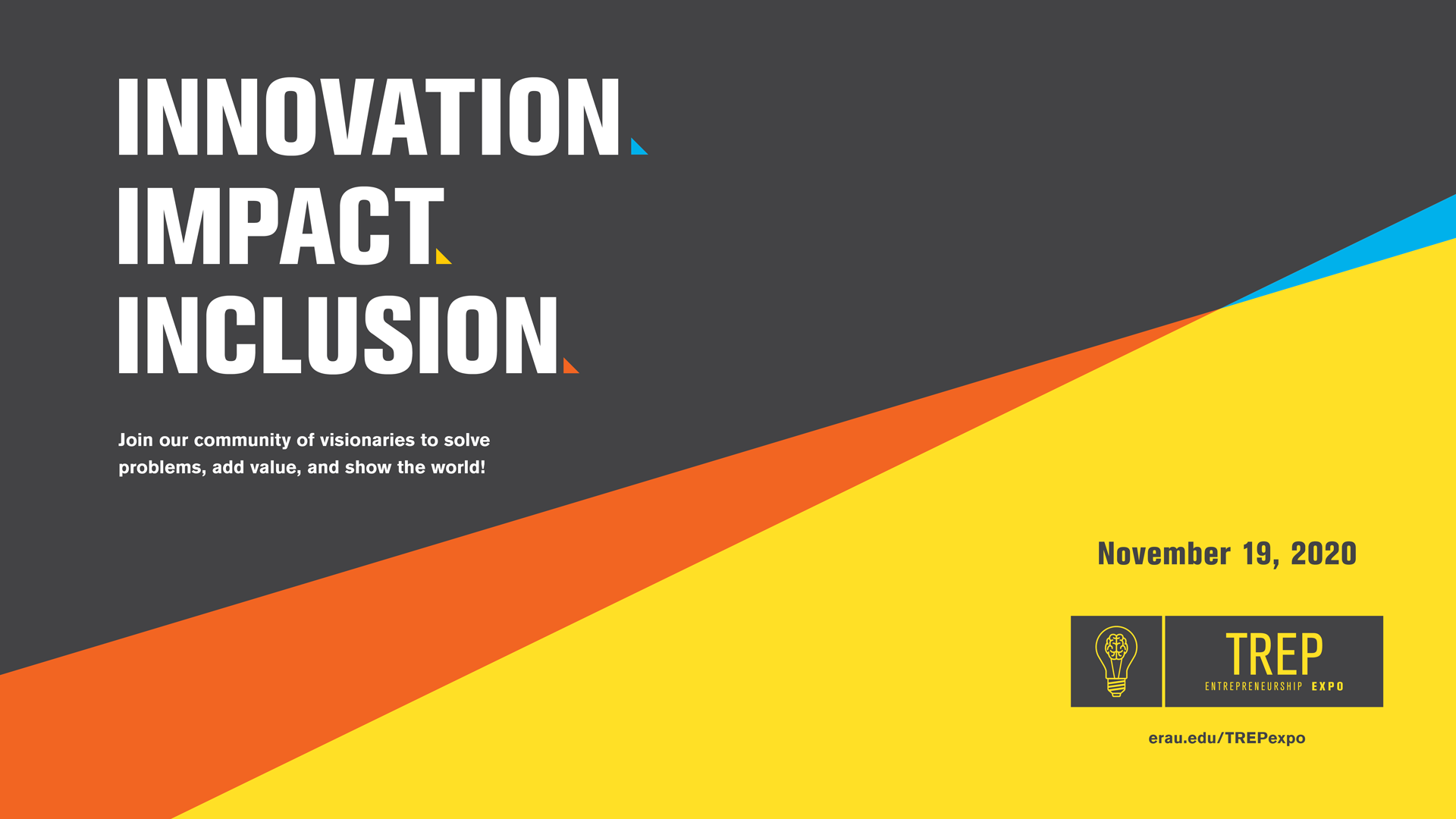 TREP Entrepreneurship Expo
November 19, 2020
Learn more in our TREP Entrepreneurship Expo FAQs.
Ready to make a real difference? TREP 2020 is your first step. Embry-Riddle's showcase of venture concepts, held virtually across all three campuses for the first time, is open to students, faculty, staff, and alumni. It offers expert guidance to enhance your entrepreneurial skills and chances for success. Join our community of visionaries to solve problems, add value, and show the world!
TREP Expo 2019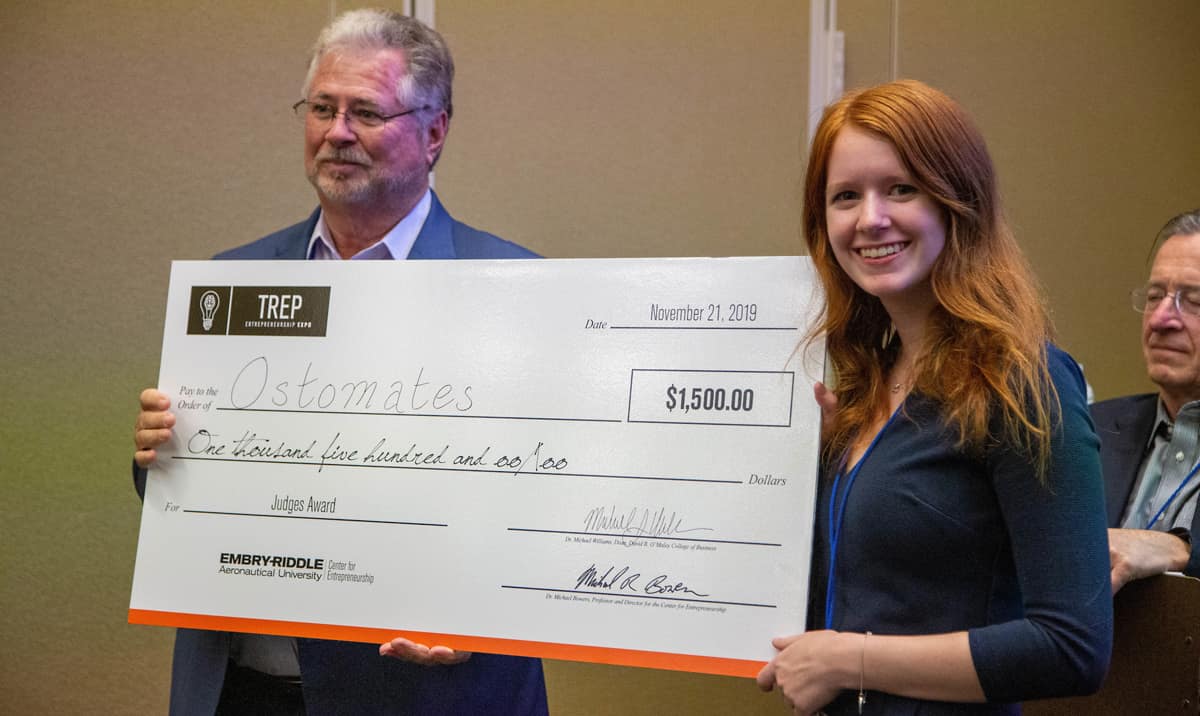 11 judges

24 teams accepted

21 teams presented

Over $34 million invested

Over 340 people participated

Including staff, numbers impacted over 400 people impacted

Paxi – won Judges Prize Yellow Flight

Ostomates – won Judges Prize Orange Flight

Project Thetis – won the Peoples' Choice Award
Center for Entrepreneurship
COB 226

Upcoming Events
---
UpStart Hangar Hours
Fall 2020 Virtual appointments only
Monday, Wednesday: 8 a.m.-2 p.m.
Tuesday: 11 a.m.-5 p.m.
Thursday: 11 a.m.-5 p.m.
Friday: Noon-5 p.m.
---
Resources
---
Center News