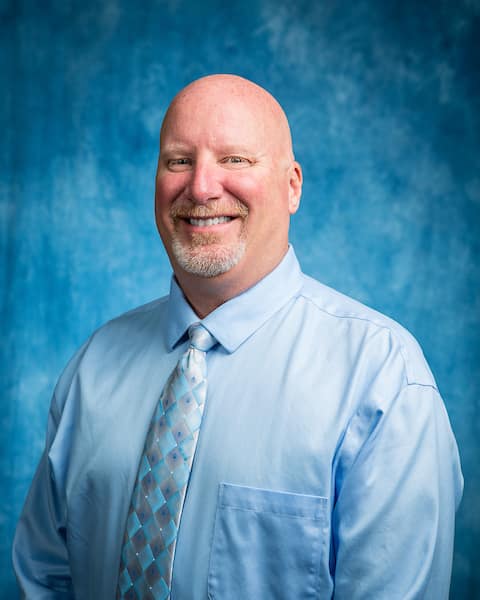 Welcome to the Department of Human Factors and Behavioral Neurobiology (HFBN)! Although I've heard it said a million times, these are truly exciting times here at ERAU. For those of you who have a history with our department, you simply wouldn't recognize it today. From its first in the world Bachelor of Science program in Human Factors over two decades ago to the first of its kind Bachelor of Science program in Aerospace Physiology today, ERAU and the HFBN department have witnessed the birth of human factors AND aerospace physiology!
In addition to our outstanding undergraduate programs, we also offer a Master of Science and Doctoral program in Human Factors. Both are among the nation's leading programs and are fully accredited by the Human Factors and Ergonomics Society. Indeed, even as a small private institution, we have quickly outpaced much larger institutions in the fields of human factors and aerospace physiology and continue to grow. In just the last decade alone, our department has doubled in size in both enrollments and faculty. Even with record-setting growth, our 22 faculty continue to offer personalized student-faculty engagement with the highest levels of academic and research enrichment.
Perhaps what makes our growth and landmark programs so exciting is that our majors are responding to the real needs of industry and the business world. As a result, our uniquely tailored academic programs have resulted in outstanding jobs after graduation. In other words, we don't simply offer degrees; we offer careers and have a long-proven track record of creating leaders in academia, government, military, and industry.
Department Graduates at-a-Glance
22
Ph.D. in Human Factors Graduates
>300
M.S. in Human Factors Graduates
>550
B.S. in Human Factors Graduates
46
B.S. in Aerospace Physiology Graduates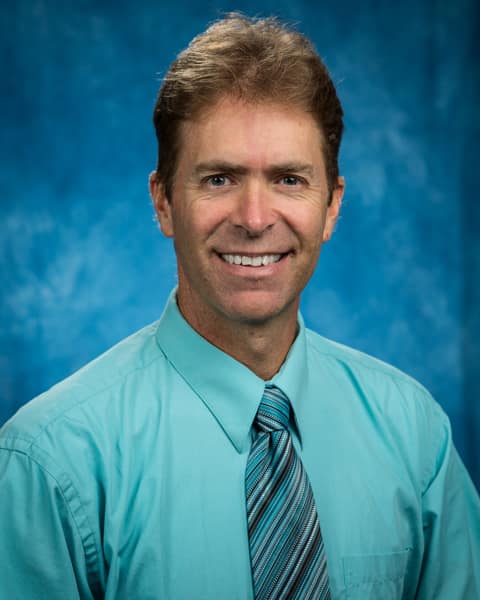 Our undergraduate B.S. degree program in Human Factors remains the only one of its kind. While more HF curriculum is appearing in other engineering or psychology programs, ERAU accounts for the full breadth of the discipline in its core course requirements.
This breadth and depth of HF coverage allows our students to pursue careers in many industries including aviation, automotive, medicine, and technology . In addition, recent graduates have successfully joined graduate programs at both the PhD and Master's levels. Students were employed in internships this summer at Advent Health, The Boeing Company and Howmet Aerospace, Inc.
Our undergraduates are finding full-time employment across the U.S., working with engineers to more effectively accommodate human operators and improving such operational factors as system safety and user experience.
Currently we have 80 human factors undergrads and 293 human factors and psychology minors enrolled in out program. We graduated 34 students in the 2021/2022 academic year and are set to welcome an incoming fall 2022 class of 18 to 20 new undergrads.
M.S. and Ph.D. in Human Factors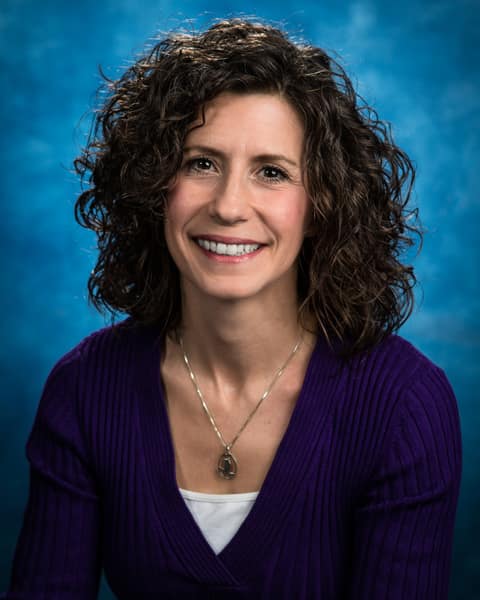 The ERAU DB graduate degree programs in Human Factors (M.S. and Ph.D.) have a history of preparing students for careers as human factors professionals in any domain where humans interact with technology. This includes advanced technologies from the aerospace industry to healthcare industries and so many others in between.
This summer, students engaged in internships at the Federal Aviation Administration, Naval Surface Warfare Center, Meta, Boeing, Gulfstream, Naval Air Warfare Center Training Systems Division, Air Force Research Labs, SoarTech, and Priority Design.
Our over 300 M.S. graduates are employed across the U.S., working hard to improve human-machine system designs including companies such as Honeywell, Boeing, Amazon, Disney, and both military and civilian government agencies such as the U.S. Census Bureau and many more! Several of our Human Factors M.S. alumni are currently in Ph.D. programs. These include Emily Parcell (Georgia Tech), Imani Murph (North Carolina State University), Elizabeth Allen (Rice University), Sadie Cooke (Virginia Tech), and Giovanna Camacho (University of Virginia). Our PhD program has graduated 22 students as of Summer 2022.
They are employed in industry, medical facilities, government labs, and academia. With, 3 new arrivals in Fall, the Ph.D. program has 15 current students. Looking forward to another fantastic year!
Aerospace Physiology Overview
A Novel Degree Paving the Way to a Growing Career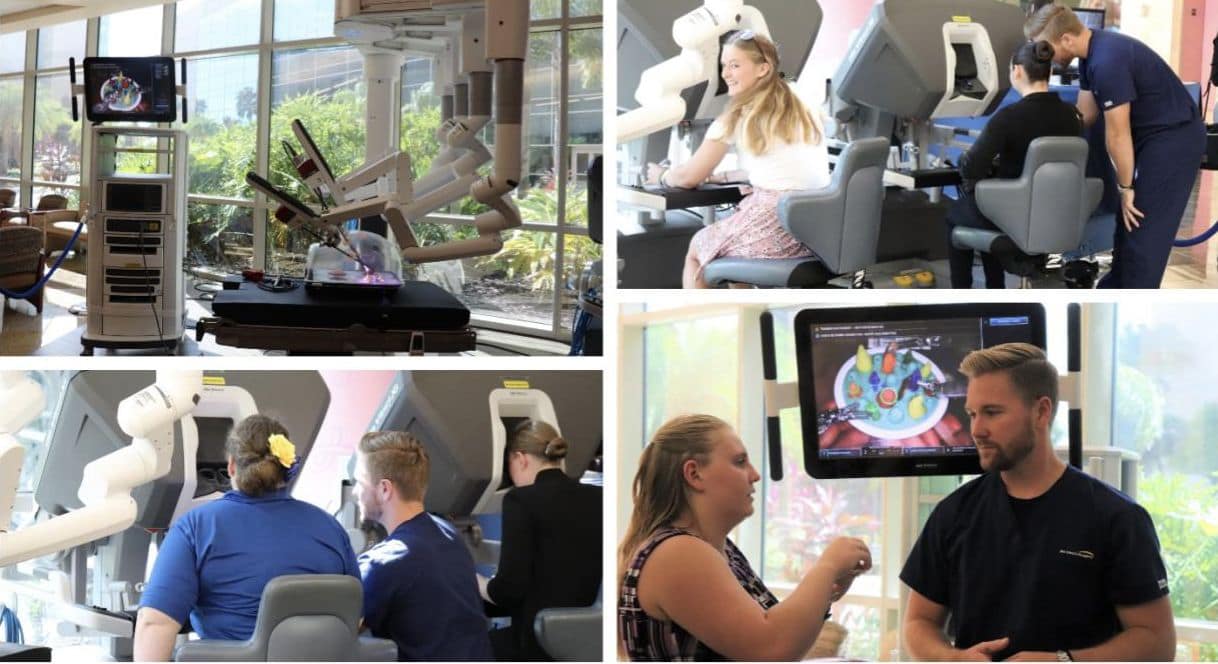 by Dr. Alesha Fleming
Being the only Bachelor of Science in Aerospace Physiology (AP) degree in the country, the BSAP program is a unique major that examines the function of the human body in normal and extreme environments such as space and high altitude. Depending on students' interests and desired career paths, they may choose between two tracks: the biochemistry track and the human physiology track.
The biochemistry track focuses on research and affords students the opportunity to participate in faculty lead projects, some of which have already led to peer-reviewed publications. On the human physiology track, students with a greater interest in medicine may participate in a clinical rotation course and gain real-world hospital experienced including scrubbing in to surgeries, or assisting in labor and delivery. Since the BSAP program's inception in 2017, students have received several highly prestigious awards, internships, research recognitions, and acceptances to graduate programs.
This year's internship acceptances include two NASA Space Life Sciences Training Program (SLSTP) internships and two research-based Mayo Clinic Internships. Graduate school acceptances included several DO, MD, MA, MS, DC, and PhD programs including but not limited to Weill Cornell Graduate School, Baylor University, and the University of Southern California. Though most of our graduates choose to pursue graduate degrees upon completion of their undergraduate studies, some choose to go directly into industry. Our last graduating class included students commissioning into the Navy, Air Force, and Marine Corps, and at least three students accepting positions as bench scientists or researcher scientists at private and public institutions, including one at the University of South Florida.
HF Students took EcoCAR Mobility Challenge for a test drive – and we liked it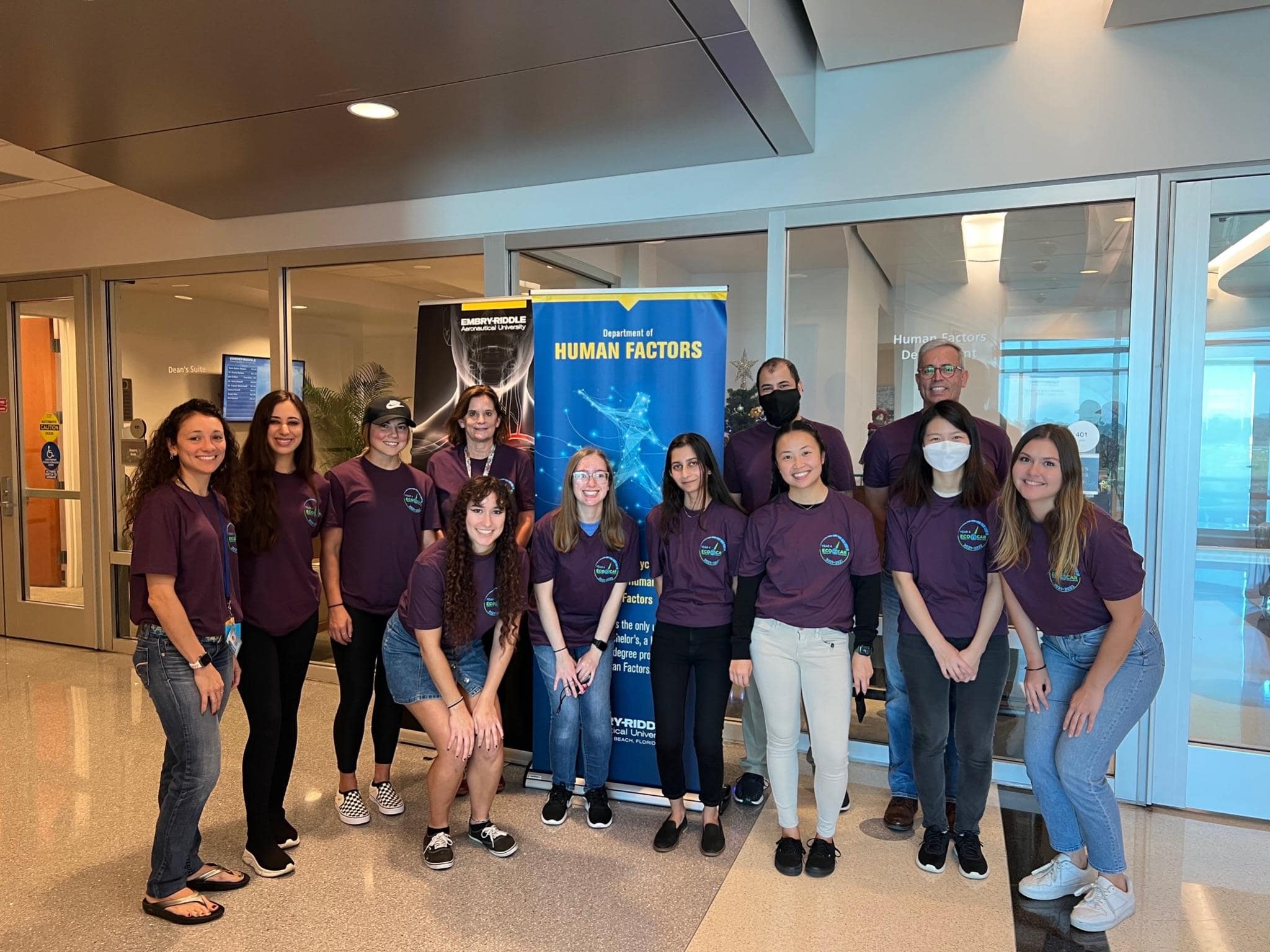 Four Human Factors graduate students traveled to Phoenix, AZ,in May 2022 to compete in the EcoCAR Mobility Challenge, organized by Argonne National Laboratory and sponsored by the Department of Energy and General Motors. Since 1988, these automotive competitions have provided real-world opportunities and experiences for college students across North America. Cameron LaCourse, Victoria Trabysh, Molly Mersinger, and Elaine Choy were part of ERAU's Human-Machine Interface/User Experience Team.
They were challenged with developing a prototype that teaches drivers how to use Adaptive Cruise Control effectively and efficiently. The team spent three semesters conducting user needs research, competitive analyses, user testing, and iterative designs. These efforts culminated into the prototype mobile application, called SAFERent.
It is an interactive guide that incorporates visual, auditory, and tactile modes of learning. During competition, the team participated in two events: (1) Prototype Demonstration and (2) Prototype Development Presentation. During the demo, six judges, who were industry professionals experienced in UX, ranked ERAU's prototype as sixth out of 11 other universities. One judge, Joe Lenneman (GM), had mentored the team the previous semester and was excited to see that his feedback was incorporated. During the presentation, Cameron and Molly expertly explained to the judges how the team developed their final prototype following Human Factors best practices and research-based methods.
The same six judges ranked their presentation third out of 11. Lastly, Victoria, Molly, and Elaine also competed for GM's Women in STEM Award by delivering presentations on their contributions in and outside of EcoCAR. While they did not win the award, they truly represented themselves and ERAU Human Factors extremely well. The HMI/UX Team's faculty advisors, Dr. Alex Chaparro and Dr. Barbara Chaparro, are extremely proud of this team and how far they have come since inception just two short years ago. The team has been selected to compete in the next EcoCAR competition starting Fall 2022. The whole team is looking forward to the next challenge and showcasing how much of an impact Human Factors can have in the automotive industry.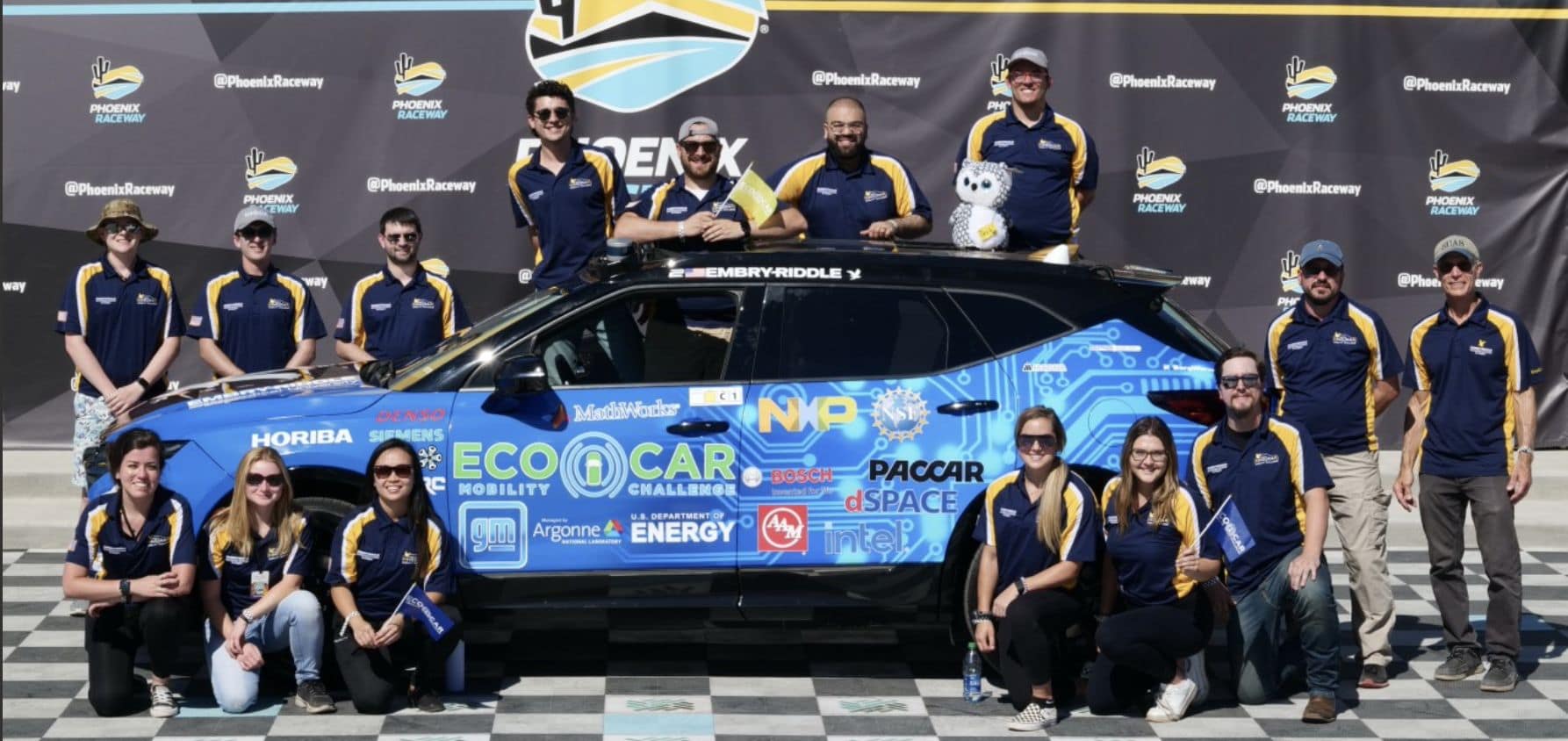 Featured Alumni: Undergraduate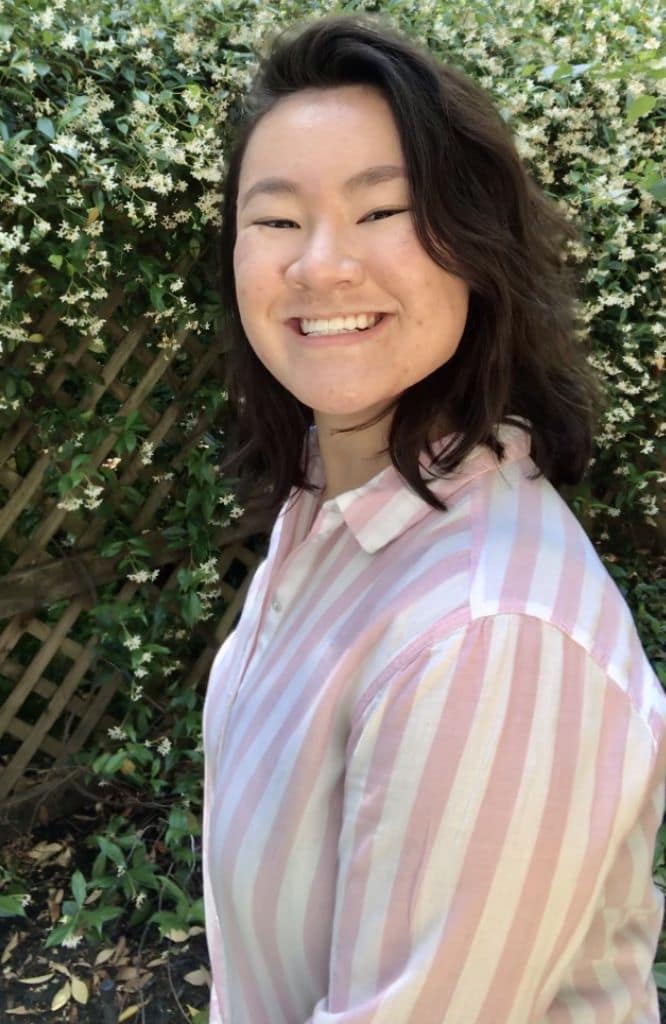 B.S. in Aerospace Physiology
Graduation: 2022
School: Graduate Student at University of Southern California
Upon my first semester at ERAU, I was tasked with the responsibility of Research Instructor and taught my follow AP students on the Salimetrics procedure, which quantifies stress hormone concentration given a saliva sample. As you can imagine, gears of this training shifted when COVID began.
Thus, I took on a virtual internship under International Space University in France and created a interactive digital library of every astronaut selected for spaceflight.
When I returned to hybrid instruction, I received national recognition as a STEM undergraduate researcher and named a Goldwater Scholar. With this financial and professional support, I was able to apply to NASA's Space Life Science Training Program and was the first of my program to be accepted.
Finally, I applied to graduate programs and was offered to interview after every application: MIT, Harvard, Oxford, Cambridge, Texas A&M, University of Hawai'i, and University of Southern California. I chose to study Interactive Media (MA) at USC -- the most interdisciplinary of the bunch.
Weerachet (Pitch) Sinlapanuntakul, B.S.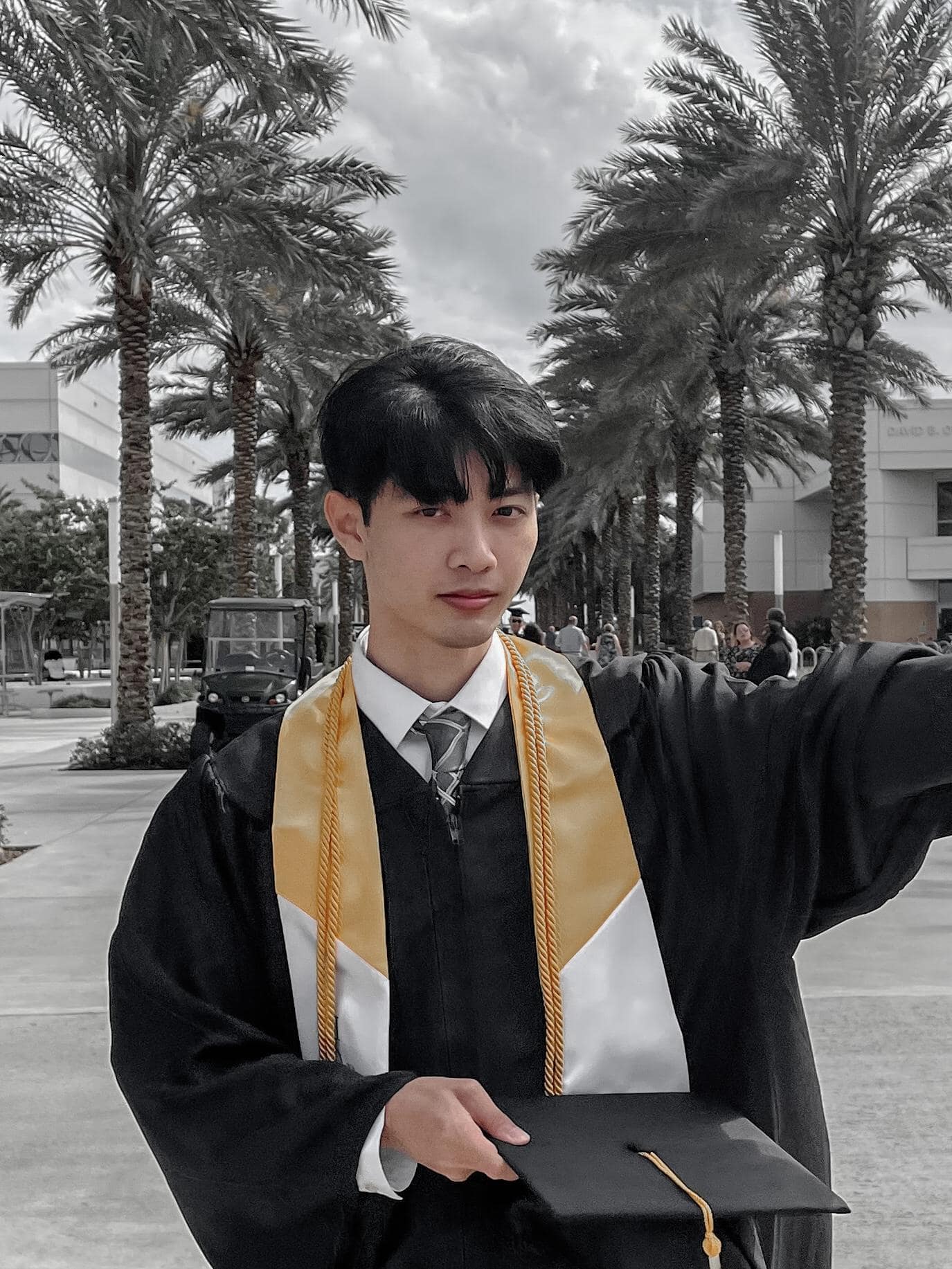 B.S. in Human Factors
Graduation: 2022
School: Graduate Student at University of Washington
In Spring 2022, I obtained a B.S. in Human Factors Psychology from Embry-Riddle Aeronautical University. During my undergraduate study, I was involved in several projects regarding the usability of augmented and mixed reality as part of the Research in User eXperience (RUX) Lab.
In addition to independently conducting an experiment that later resulted in a peer-reviewed publication at Simulation & Gaming, I led a team of student researchers to conduct a series of two research studies examining the user experience of interaction methods in mixed reality, which was funded by the Office of Undergraduate Research from 2021 to 2022. I also worked on contract projects with the RUX Lab, sponsored by a Top Fortune 100 Tech company.
Prior to my graduation, I received the Outstanding Undergraduate Researcher of the Year Award from the Department of Human Factors and Behavioral Neurobiology. I am currently an incoming Ph.D. student in Human Centered Design and Engineering at the University of Washington. My research interests broadly lie at the intersection of human-computer interaction, immersive technology, and mediated social interaction.
Featured Alumni: Graduate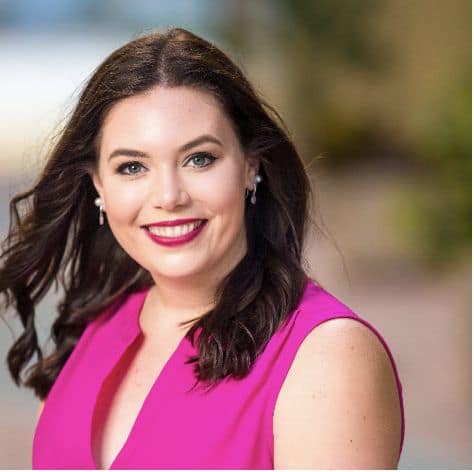 Ph.D. Human Factors
Graduation: 2020
Job: HF Engineer at Intuitive
I have developed and demonstrated expertise in human factors< engineering and user research in a variety of environments, including consulting, hospital environments, and medical device development.
I am experienced in research design and method selection, project management, usability testing, technical writing and presenting, and medical device regulations (e.g., IEC 62366 and AAMI HE 75).
I earned her B.S., M.S., and Ph.D. in Human Factors from Embry-Riddle Aeronautical University in Daytona Beach, FL. My doctoral research explored how robotic surgery may influence surgical teamwork and team outcomes.
In my current role as a Human Factors Engineer at Intuitive, Jordan works among cross-functional teams to support product development of advanced robotic systems.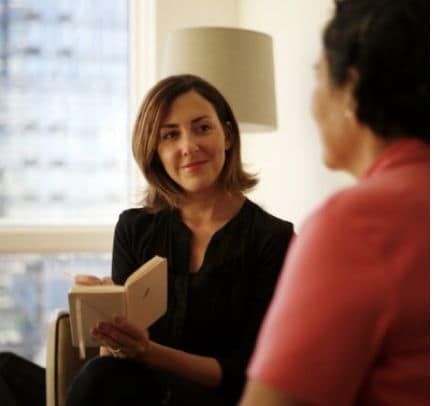 M.S. in Human Factors
Graduation: 2009
Job: Head of UX, Trust & Safety at Google
I am Head of UX for Google Trust and Safety where I manage a global team of design, research and content strategy leaders with the goal of shaping the user experience of all the products, systems and tools that counter abuse in Google platforms and help keep people on the internet safe.
I bring deep UX expertise from conducting hundreds of research projects in 10+ countries, scaling research by creating impactful foundational and evaluative programs and being an educator, in particular supporting the growth of UX in Latin America. In my UX career, I have a track record of delivering purposeful AI driven digital products, helping people find their way (TomTom Go), staying connected with family and friends (Android and Project Fi) and being able to contribute to the open web while combating online harassment and disinformation (Assembler, Perspective API and Outline -- see Jigsaw products).
I also enjoyed the meaningful "physical" projects I contributed to in the areas of aviation (Boeing), Autonomous Driving (Intel, Toyota, Ford) and VR (Jigsaw). I accomplished these monumental tasks only through collaborating with inspiring UX experts, building bridges with my business and technical partners and gently but firmly challenging the status quo.
Human Factors: Lab Overview
Applied Cognition and Training Science (ACATS) Lab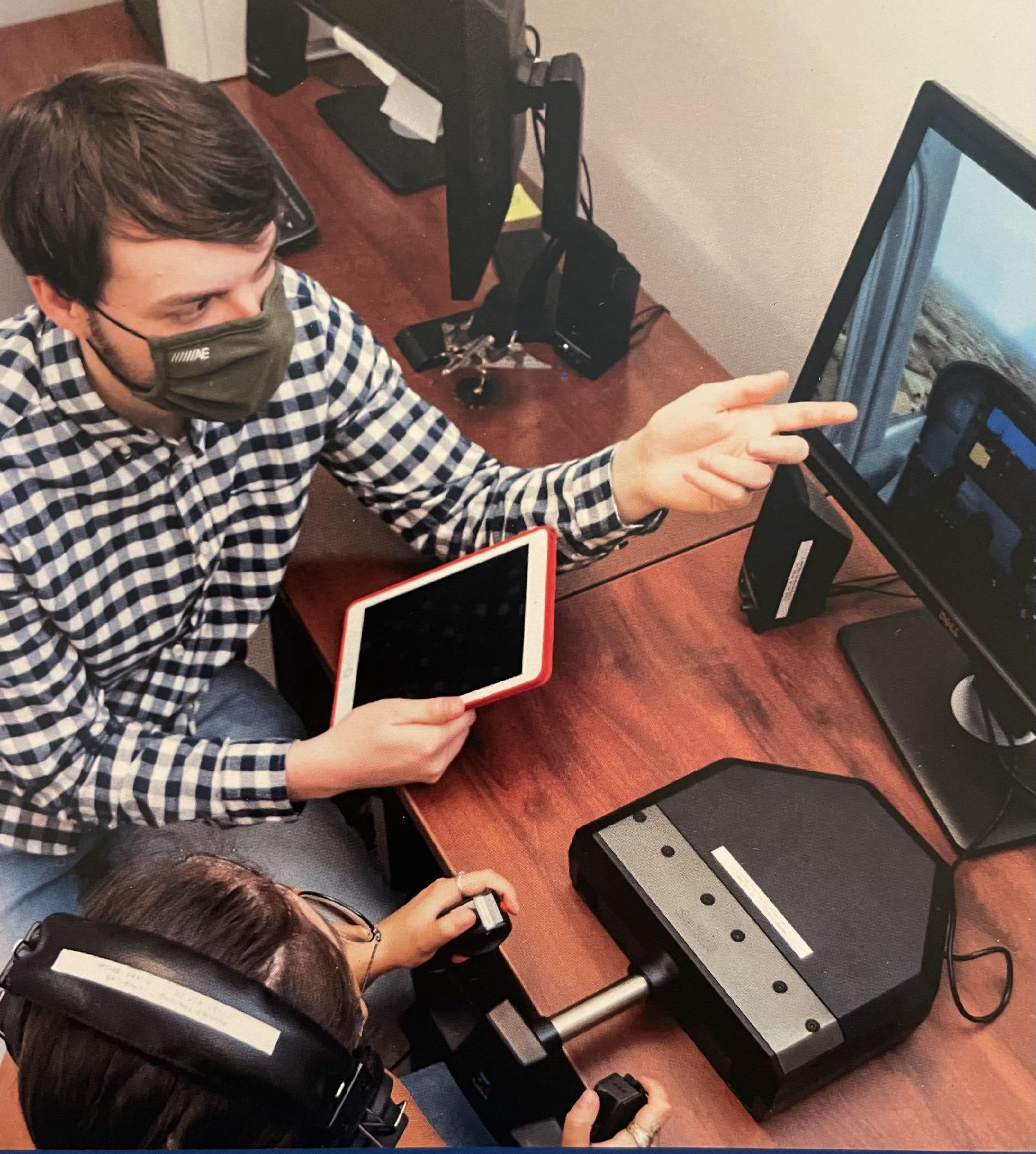 Lab Director: Dr. Beth Blickensderfer
The ACATS Lab examines how principle of cognitive psychology and training science can address issues in aviation and healthcare through the use of simulators to examine specific behaviors and scenarios. We use empirical methods to determine the interpretability of displays, evaluate pilot performance and develop evidence-based training programs for aviation and healthcare applications.
Topics Covered: Aviation Weather, Healthcare, Gamification of Training, Knowledge Assessment, and Teamwork
Applied Perception and Performance Lab (APPL)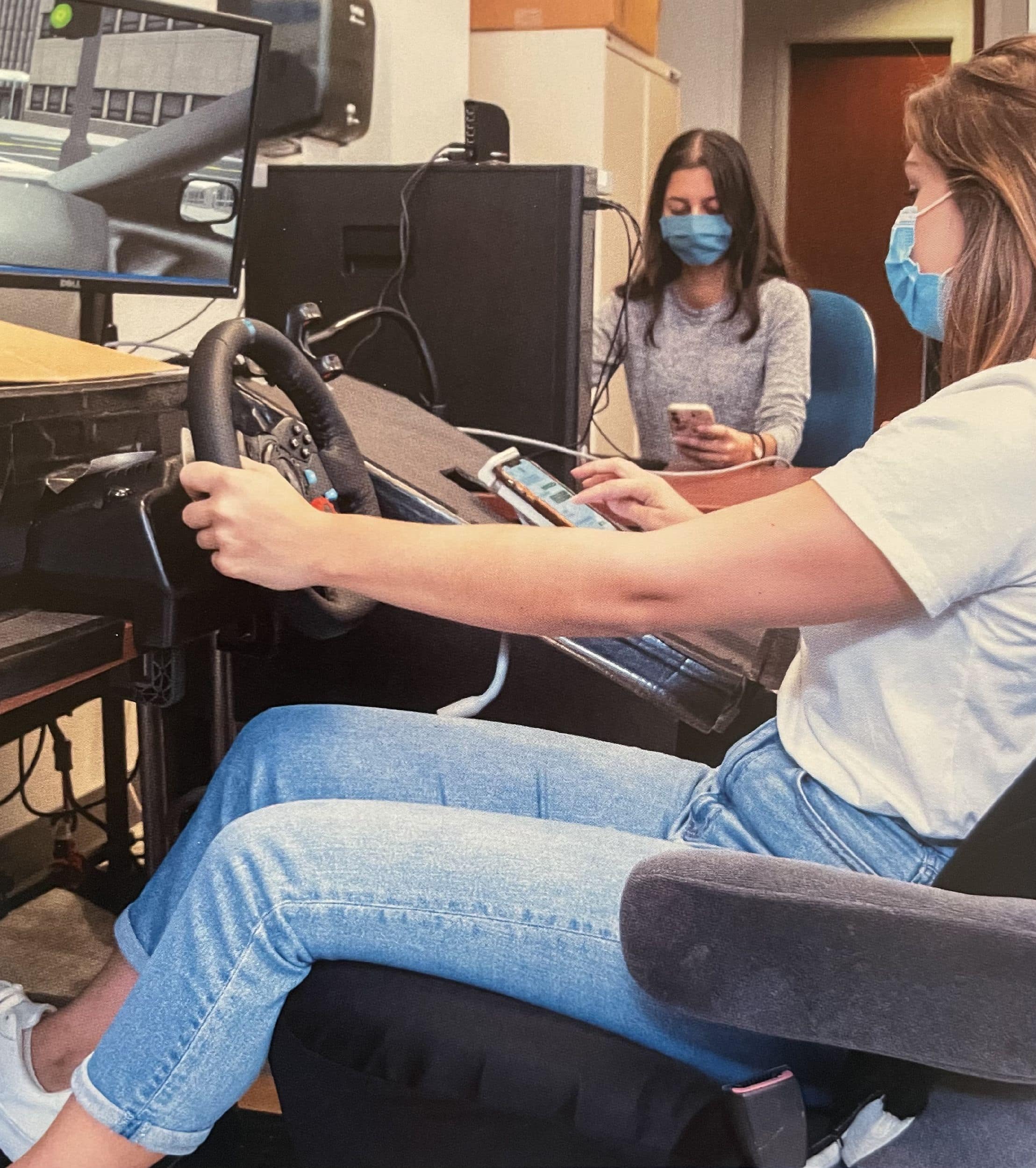 Lab Director: Dr. Alex Chaparro
The APPL examines how performance of secondary tasks like testing or engaging in conversation impact driving ability and detection of driving hazards. APPL works closely with other groups such as EcoCAR Design Challenge team who are creating and evaluating user training methods for adaptive cruise control.
Topics Covered: Autonomous Driving, Effects of Distraction on Driving, Designing for an Aging Population, Visual Performance, EcoCAR Design Challenge, Visual and Auditory Interaction, and Audio-Visual Speech Perception
Game-Based Education & Advanced Research Studies (GEARS) Lab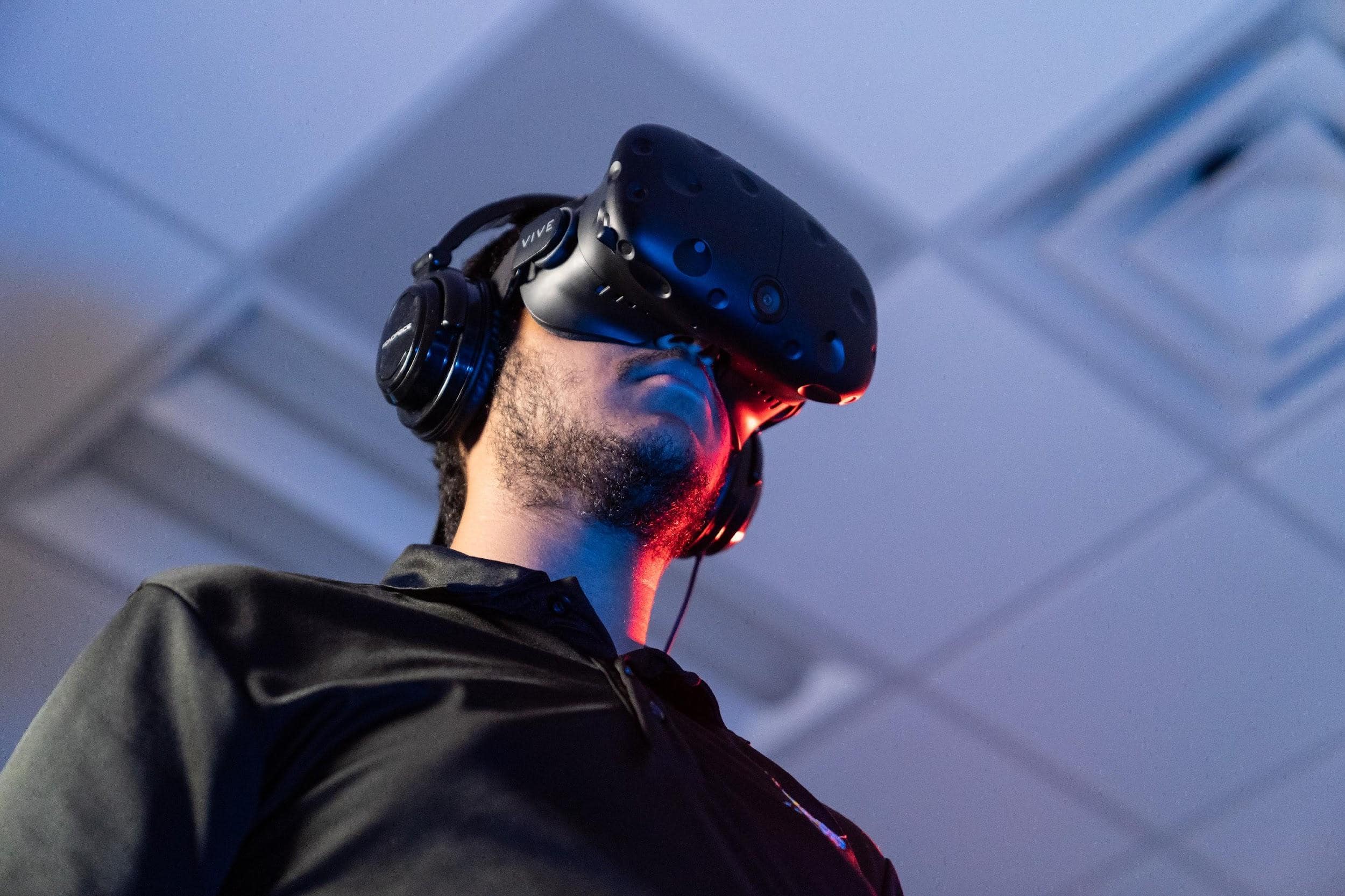 Lab Directors: Dr. Christina Frederick and Dr. Shawn Doherty
The GEARS Lab studies personality, motivation, training, education, performance, and teamwork in technological environments, as well as through games and simulations. Students work on variety of projects that span theory and application by working directly with lab faculty and graduate students.
Topics Covered: Escape Rooms, Gamification, Virtual Reality, Team Interaction, Human Relatedness, Motivation, Human Performance
Research Engineering and Applied Collaborations in Healthcare (REACH) Lab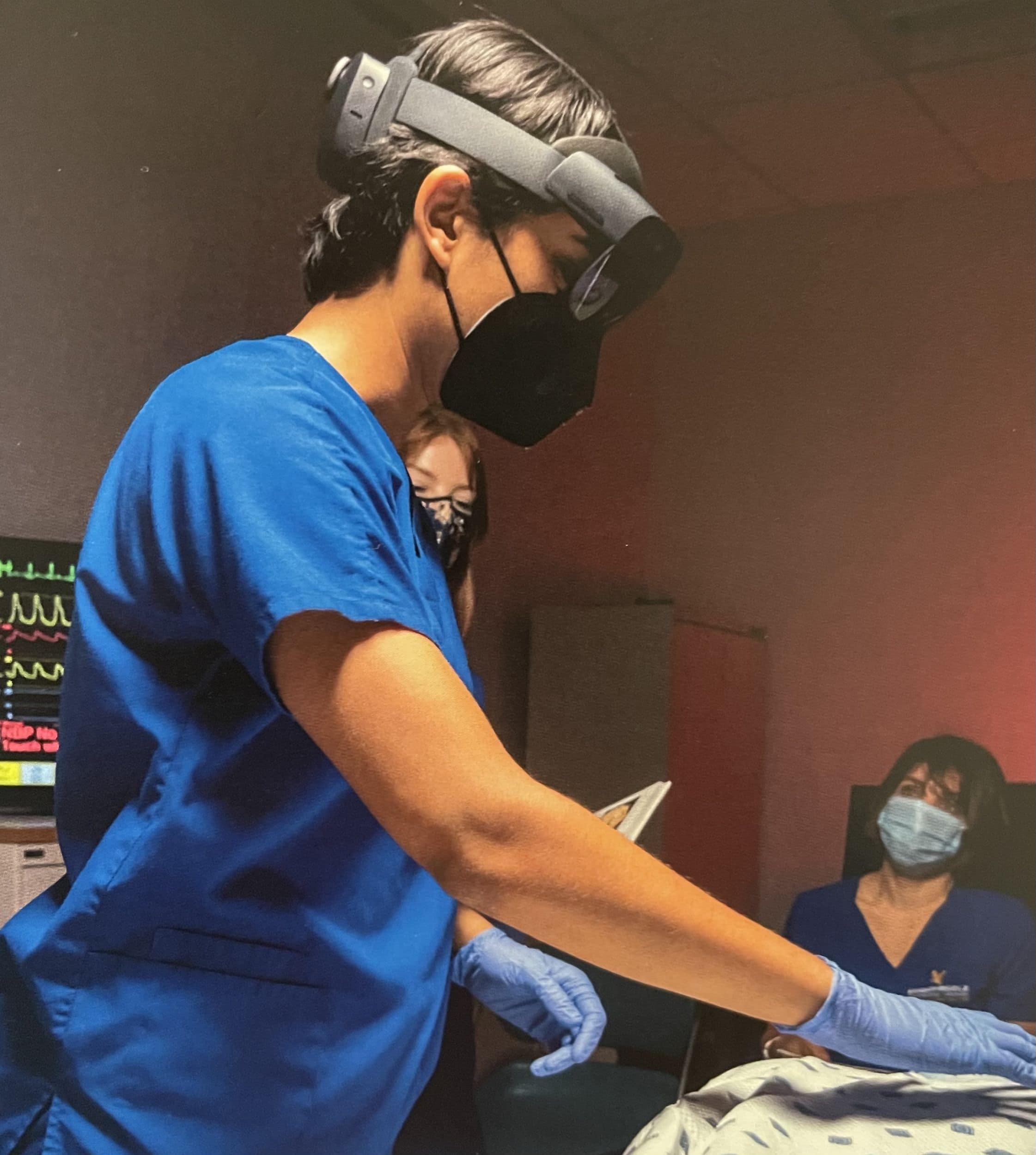 Lab Director: Dr. Joseph Keebler and Dr. Elizabeth Lazzara
The REACH Lab strives to improve the medical field and the overall healthcare process by applying psychological and human factors principles and methods to a variety of issues in the medical domain. To gain experience, students work on a variety of projects that span theory and practice through partnerships with healthcare institutions across the country.
Topics Covered: Care Transitions, Teamwork, Simulation-Based Training, Medical Errors, Psychometrics, Performance Evaluations, and Medical Accident Investigation
Research in User eXperience (RUX) Lab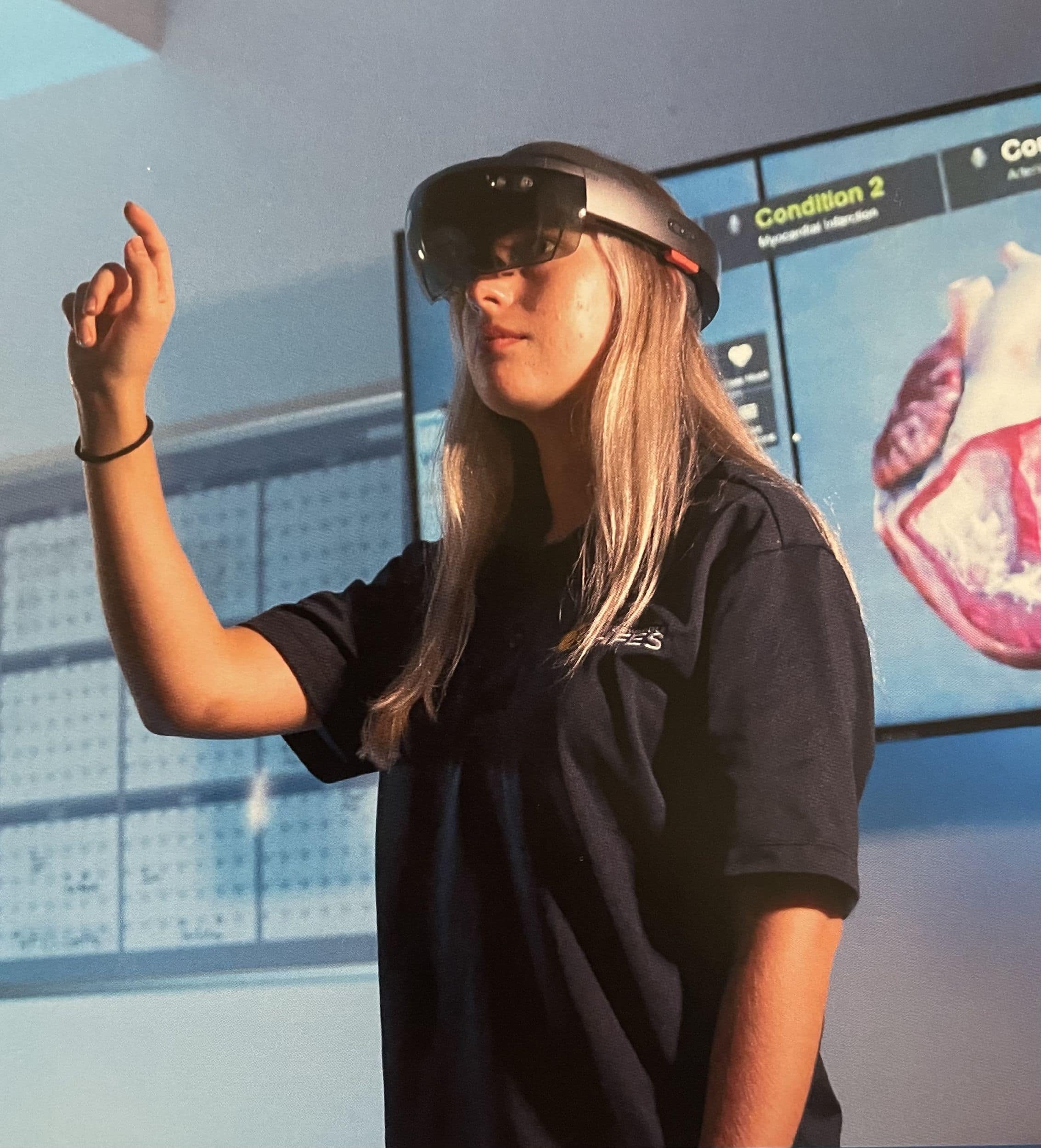 Lab Director: Dr. Barbara Chaparro
The Research in User eXperience (RUX) Lab examines how human factors influence consumers' user experience when interacting with products, processes, and technology through empirical methods. To gain practical experience, students work on a variety of projects in different areas and domains, both within the university and in industry.
Topics Covered: User Testing, Augmented/Mixed/Virtual Reality, Website Design, Product Evaluation, Heuristics Evaluations, and Human Factors in Student Life
Small Teams Analog Research (STAR) Lab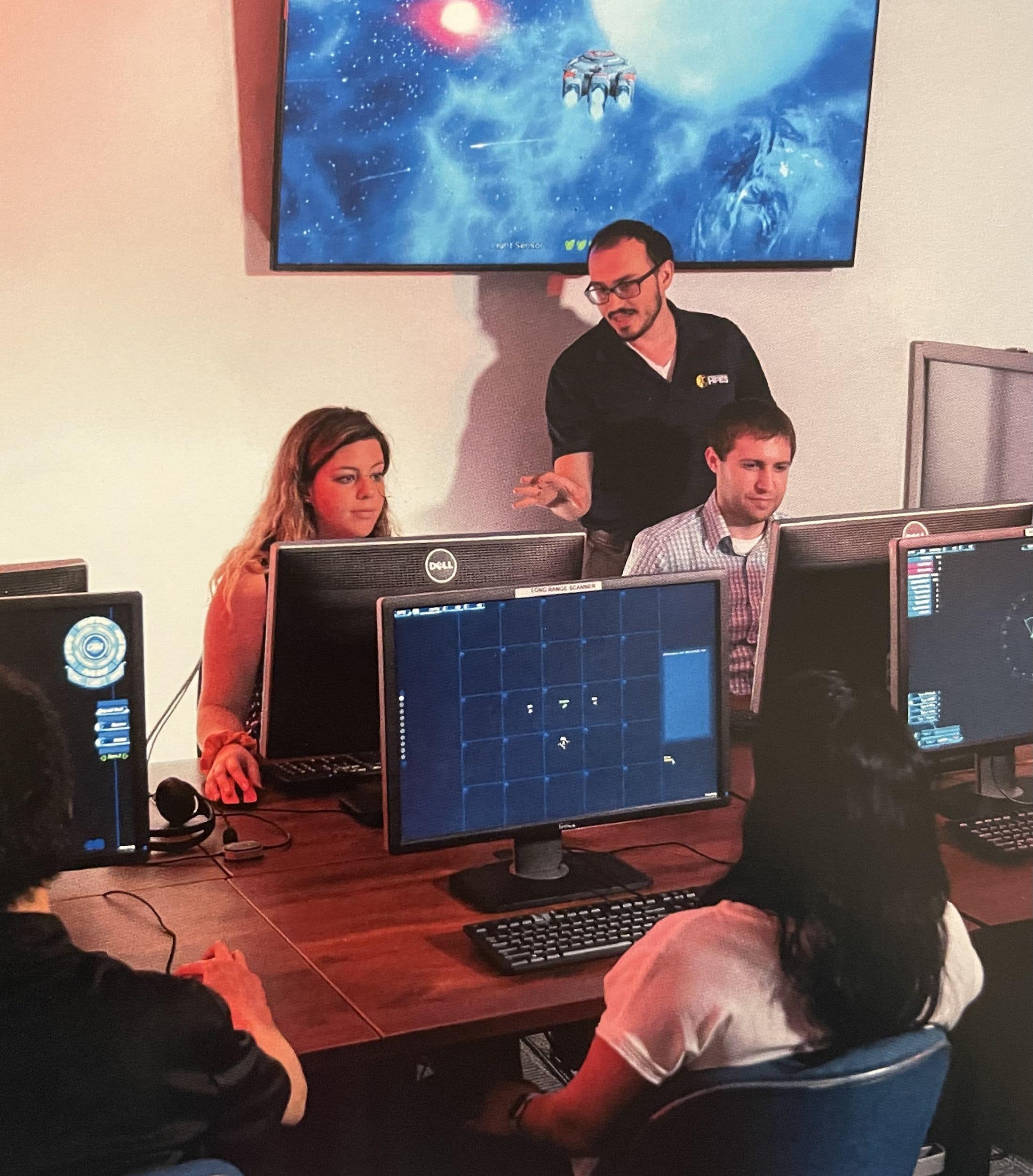 Lab Director: Dr. Joseph Keebler
The Small Teams Analog Research (STAR) Lab examines the cutting edge of human teams and technology. We conduct applied and experimental research to understand predictors and processes of team performance and effectiveness. Students work alongside professors and graduate students to understand how
teams function in real and simulated environments.
Topics Covered: Team Decision Making, Team Training, Team Performance, Gaming Teams, and Multi-Team Systems
Aerospace Physiology: Lab Overview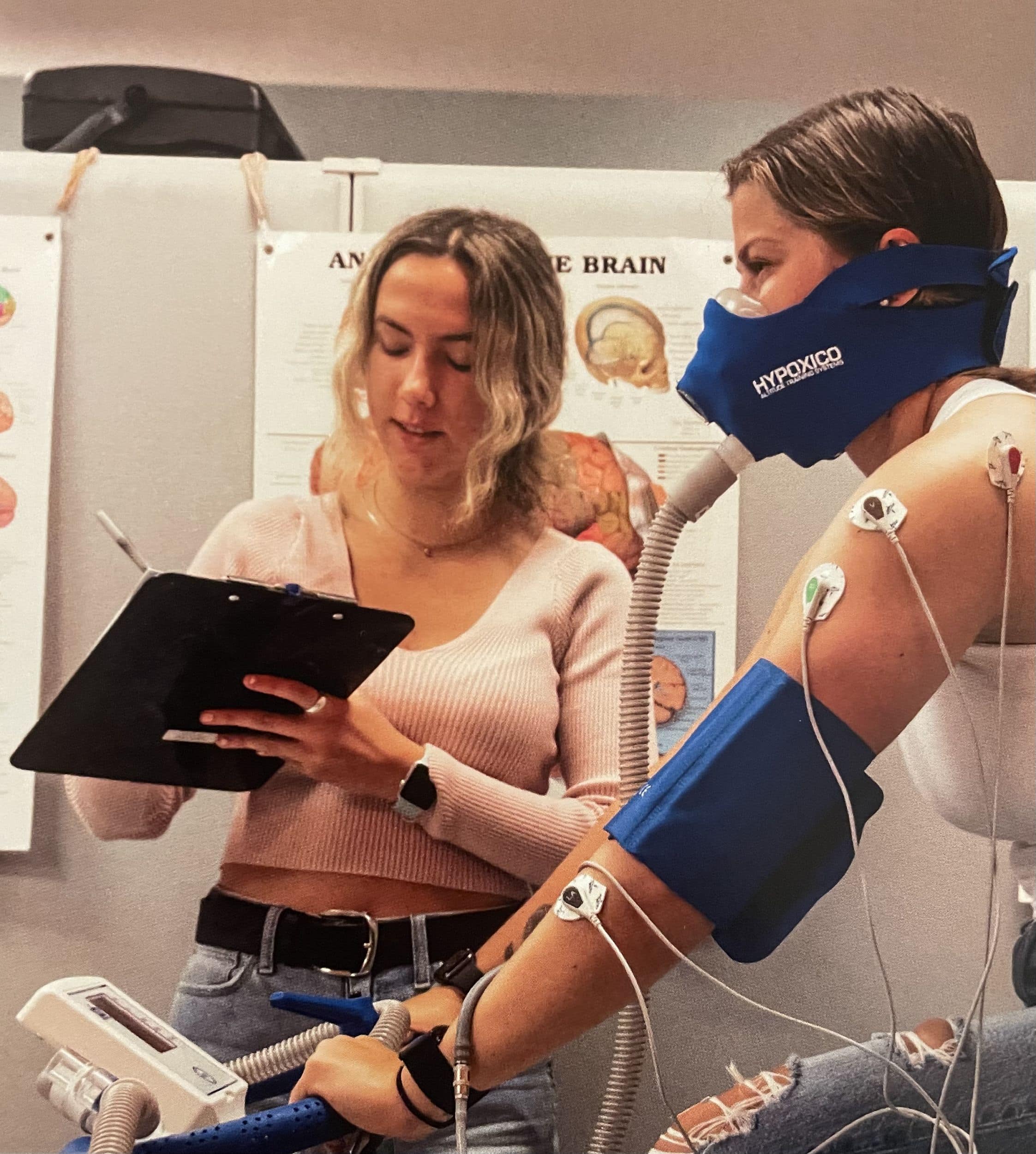 Lab Director: Dr. John French
The Aerospace Physiology Lab examines human adaptability to the extreme conditions of aerospace environments. Current research focuses on mild hypoxia effects in spatial disorientation and unique uses of vibro-tactile (haptic) navigational cueing. Past sponsors of our work have included the Army SBIR, the FAA, and
industry partners, totaling over $2 million. In the future, we have planned research with NASA and pharmaceutical companies.
Topics Covered: Space Motion Sickness, Spatial Disorientation, Psychopharmacology, Haptic Navigation Cues, Hypoxia, Sleep, Fatigue Mitigation
Omics Lab for Health and Human Performance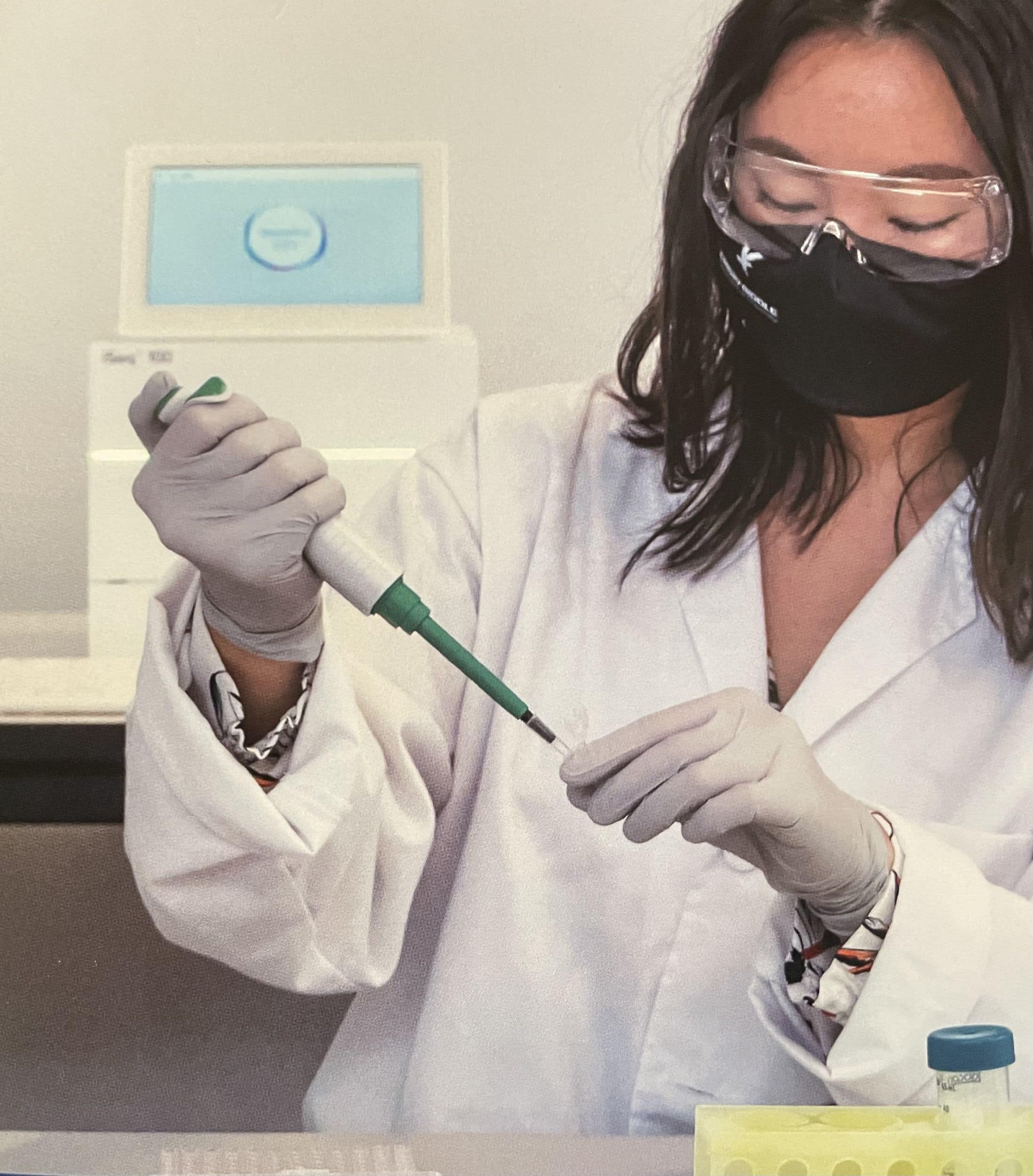 Lab Director: Dr. Amber M. Paul
The Omics Lab focuses on nucleotide-based omics analyses of various organisms and utilizes omics-based approaches to predict immune responses following extreme environmental exposures. We are open to all studies requiring BSL-2 capabilities and multi-organism omics-based analyses following extreme environmental exposures.
Topics Covered: Molecular Biology, Immunology, Endocrinology, Neurology, Aerospace/Terrestrial Physiology, and Space Biology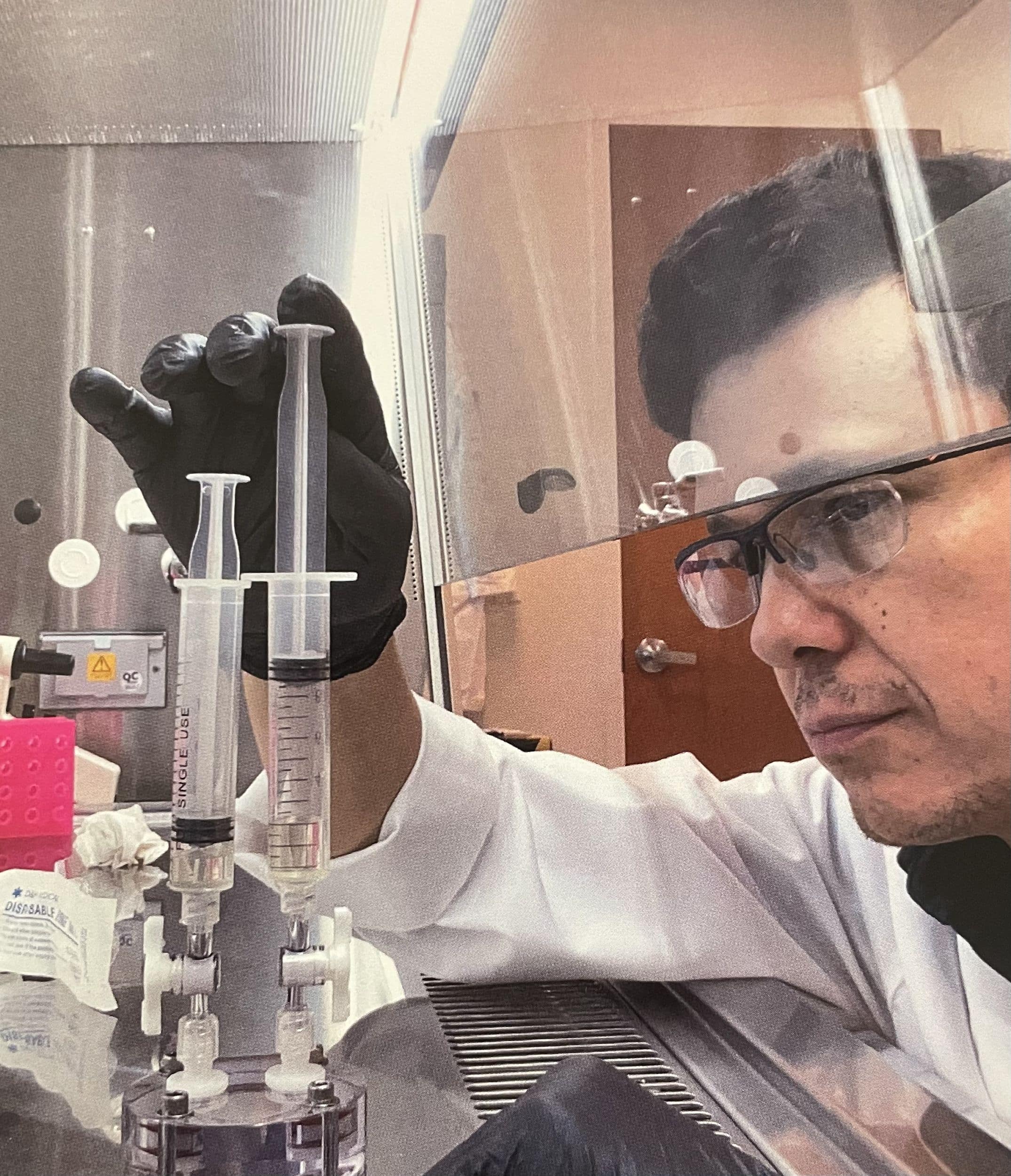 Lab Director: Dr. Hugo Castillo
The Space Microbiology Lab examines how cells respond to both microgravity and space-related radiation fluxes to understand their possible effects in a host. Students learn how to identify changes at the gene-expression level that explain physiological and behavioral responses – highly valuable skills for biomedical and aerospace careers.
Topics Covered: Bacterial Homeostasis Control Under Space Conditions, Microbial Physiology in Extreme Environments, and Transcriptional Regulation in Response to Environmental Stress
Congrats 2021-22 Graduates!

Andrew Griggs
Fall 2021 HF Ph.D.

Jacqueline McSorley
Spring 2022 HF Ph.D.

Nadine Ragbir
Fall 2021 HF Ph.D.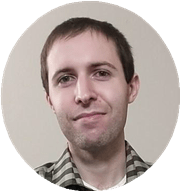 William Shelstad
Spring 2022 HF Ph.D.

Logan Gisick
Spring 2022 HF Ph.D.
HF Masters (Fall 2021)
Caitlyn Black
Victoria Gustafsson
Janel Ingraham
Jade Lovell
Alexis Marshall
HF Bachelors (Fall 2021)
Ethan Bellinger
Allison Bosworth
Taylor Curlee
Savannah Densley
Dalton Dunsworth
Jorja Gwaltney
Derricka Irons
Katie Kirkpatrick
Drennen Majzun
Jose Mathew
Emily Minton
Sarah Olko
Victoria Olko
Cameron Severin
Cynthia Smith
Lindsey Taylor
Jason Williams
Wilbert Wright
HF Masters (Spring 2022)
Ashley Arboleda
Daniel Botero
Giovanna Camacho
Elaine Choy
Abby D'Lugin
Cassandra Domingo
Crystal Fausett
Alexandria Gombas
Arindam Gupta
Kelly Harris
Kendall Leonard
Erika Mandile
Olivia Roa
Maggie Scott
Carmen Van Ommen
Kimberly Williams
HF Bachelors (Spring 2022)
Anita Agustsdottir
Saba Smiri
Gianna Castano
Yoona Cho
Amber Cole
Dylan Dupree
Sydney Ellis
Lani-Antoni Flores
Clint Henagan
Nicholas Horn
Blake Jillisky
Jared Kane
Tyler McGinnis
Gage Poindexter
Weerachet
Sinlapanuntakul
Carlos Sosa
AP Bachelors (Spring 2022)
Taylor Adelman
Trey Bruno
Bailey Burden
Justus Burke
Marissa Burke
Chloe Crichton
Bayleigh Graham
Amelia Hartnett
Janelle Hicks
Samantha Lanning
Erik Larsen
Nicholas Lee
Victoria McKinney
Alyssa McMandon
Audrey Osburn
Shayla Penna
Jakob Robertson
Asia Sanders
Olivia Siu
Brandi Small
Macee Sugrue
Lauryn Taylor
Nicole Tucker
John Veracka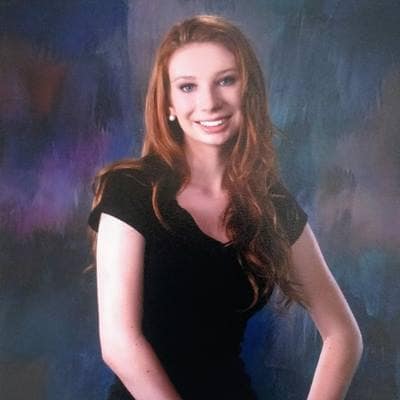 Crystal Fausett, M.S.
ERAU HF Ph.D. Candidate
Congrats 2022 Award Winners
Annual RADM Fred Lewis I/ITSEC Postgraduate Scholarship Award Winners
This scholarship is awarded to students pursuing interests in Modeling & Simulation as well as Training & Education. This scholarship, created by RADM Fred Lewis, previous National Training & Simulation Association president, was introduced to promote leadership and invest in this growing professional workforce.
Congratulations Crystal & Paige on your scholarships!

Paige Lawton
ERAU HF Ph.D. Candidate
Congrats 2022 Department Award Winners!

Outstanding Academic Achievement Award
Human Factors:
Undergraduate: Yoona Cho
Graduate: Giovanna Camacho
Aerospace Physiology:
Undergraduate: Taylor Adelman
Outstanding Researcher
Human Factors:
Undergraduate: Weerachet Sinlapanuntakul
Graduate: Crystal Fausett
Aerospace Physiology:
Undergraduate: Erik Larsen
Outstanding Service Award
Human Factors:
Aerospace Physiology:
Undergraduate: Janelle Hicks