Ambassador E. William Crotty Tennis Complex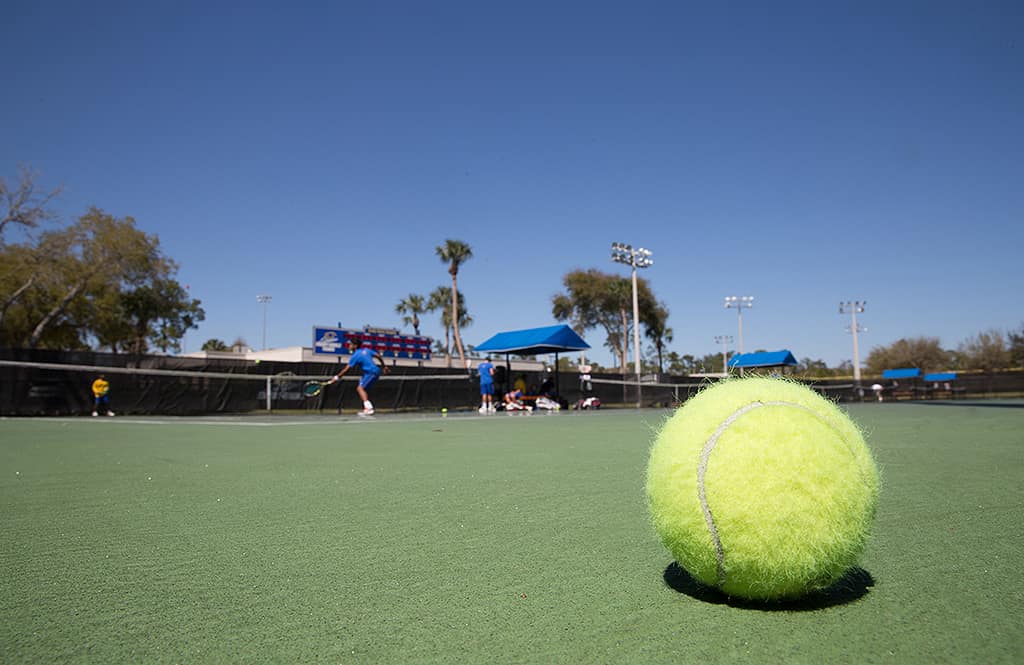 The Ambassador E. William Crotty Tennis Complex is located north of the Sliwa Stadium and the ICI Center. This hard court features nine lighted tennis courts with an electronic scoreboard that can show set scores for six matches. Each court has bleachers for spectator seating and a newly installed shade structure for spectators on courts 1-6.
The Crotty Tennis Complex is home to the Embry-Riddle Aeronautical University men's and women's tennis teams and hosts many college and amateur tennis tournaments. Courts 1-6 are used for match play and team practices. Courts 7, 8, and 9 are available to students, faculty, and staff on a first-come, first-served basis — except during varsity matches and practices (usually held between 2 p.m. and 7 p.m.). Lights automatically turn off at 11 p.m.