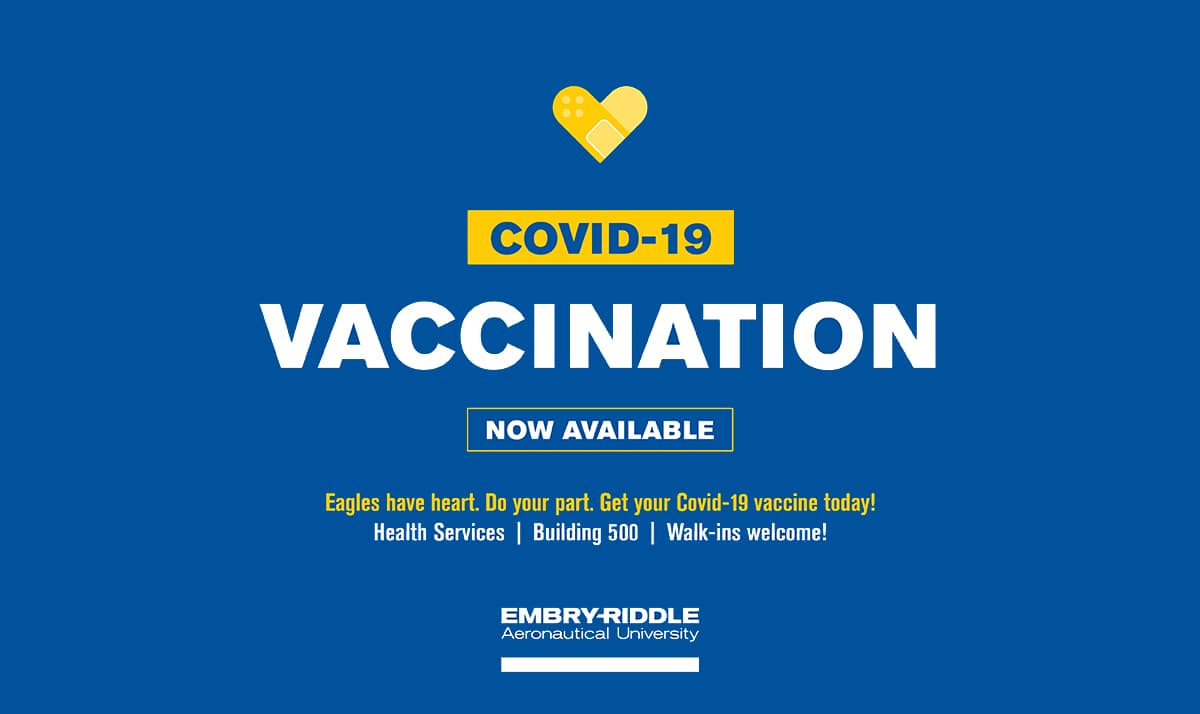 Health Services is an all-inclusive health care service at Embry-Riddle Aeronautical University offering medical, lab, medical records, insurance, and emergency services in one convenient on-campus location. We employ a team of knowledgeable and compassionate clinicians and support staff who are able to diagnose and treat routine illnesses and preexisting medical conditions.
Please remain home if you are experiencing one or more of these symptoms:
Sore throat
Fever
Flu-like symptoms
Body aches / Body stiffness
Headaches
Fever
Difficulty breathing / Shortness of breath
Rash
Call or email Health Services to speak to a healthcare provider.
We are closely monitoring all health and travel advisories related to the Coronavirus (COVID-19). Please see our Coronavirus updates page for more information.
Health Services
Building 500