GAT-II Spatial Disorientation Flight Training Device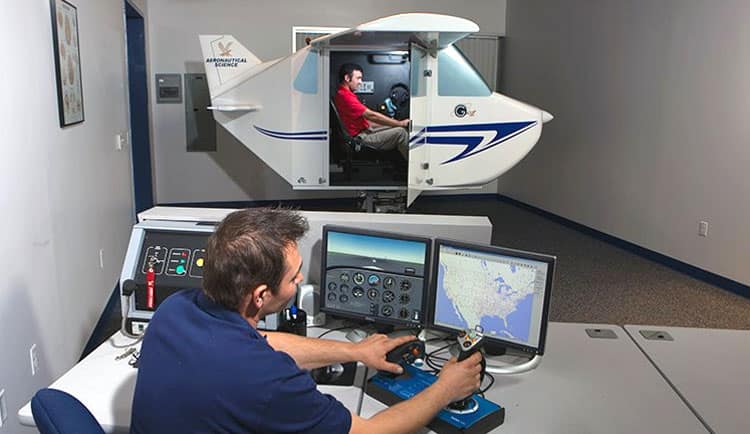 More and more airlines and corporate flight departments around the world are requiring unusual attitude or spatial disorientation training to enhance standard instrument flight training. Embry-Riddle uses a new-generation General Aviation Trainer (GAT-II) to safely and effectively meet this growing industry requirement.
The GAT-II is a true multifunctional flight-training device that offers the combination of a photo-realistic terrain display and full three-axis motion. The GAT-II can support all phases of flight, including basic flight, instrument navigation, and spatial disorientation, including upset prevention and recovery training (UPRT).
It is the ideal trainer for students who want to quickly and safely sharpen their unusual attitude recovery skills in instrument conditions.
Embry-Riddle Daytona Beach operates one (1) GAT-II Spatial Disorientation FTD in the College of Aviation building.
Daytona Beach Campus
1 Aerospace Boulevard
Daytona Beach, Florida 32114