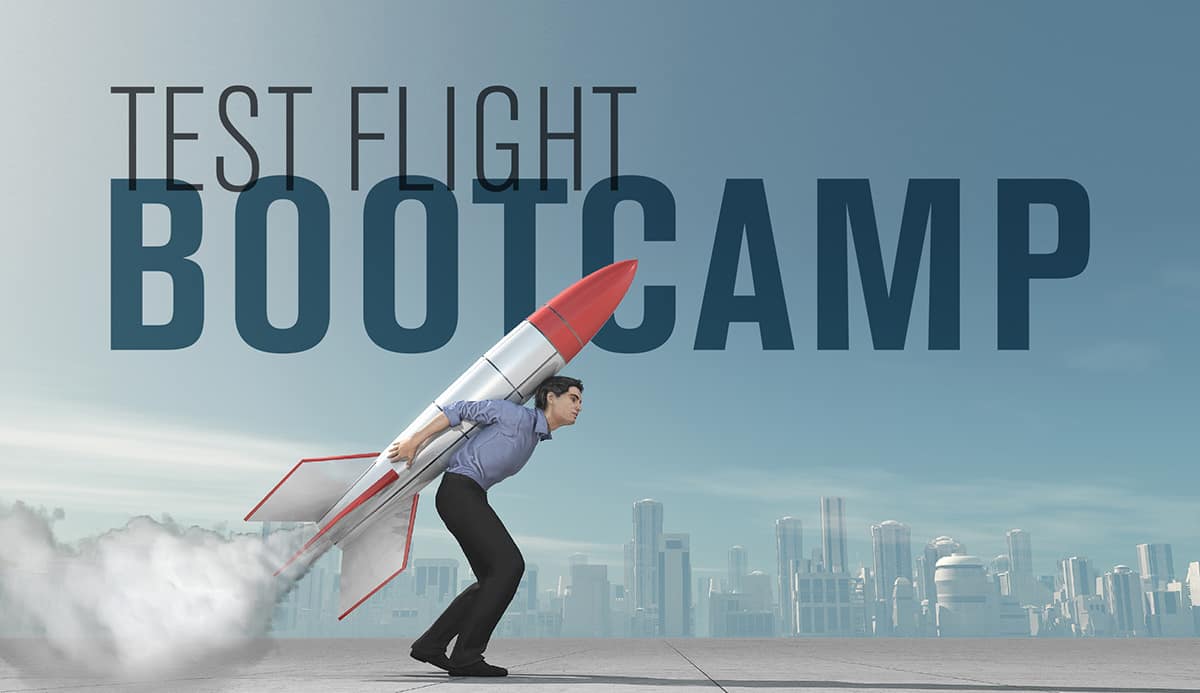 The Embry-Riddle Center for Entrepreneurship is sponsoring a regional I-Corps South event that teaches entrepreneurs about the customer discovery process and guide them through the process of crafting a venture's value proposition. This free program consists of a kickoff workshop, two weeks of customer discovery interviews and coaching, and a closing workshop. By participating in Test Flight Bootcamp, entrepreneurs qualify to apply for the National I-Corps cohorts, which offers a $50,000 grant and is typically reserved for startups leveraging National Science Foundation funded research.
When: September 7, 2018 (Followed by two weeks of online coaching and mentoring); September 28, 2018 (Final Presentation)
Where: MicaPlex at Embry-Riddle Research Park
Any questions, please contact Dr. Bowers at bowersm1@erau.edu.
---
When you have an idea or a dream for a company, UpStart Hangar is the first stop. As a service to all the ERAU community, UpStart Hangar will provide an initial consultation, helping you lay out the next steps in developing your venture concept. UpStart Hangar is in the Center for Entrepreneurship (COB 226) and can be reached in-person, by phone (386-226-7554) or email: dbentrec@erau.edu. No appointment necessary.
---
Center Leadership
Bridging the university community to external resources is a key ingredient to our success. Led by Director Michael R. Bowers, the Center for Entrepreneurship is supported by a Board of Advisors and Steering Committee that provide decades of experience and expertise in a broad range of subjects. Learn more.
---
Mission Statement
The Center for Entrepreneurship educates and connects entrepreneurs seeking to establish and grow high value, high growth companies. We marry technological knowledge in aeronautics, aerospace, engineering & computer science with business acumen to build world-class companies.
---
What Do We Do?
Established in 2015, the Center for Entrepreneurship serves as a platform for exchange of ideas. We act as a nexus for matching talent with concepts with opportunity.
We create programs in which students, entrepreneurs and business people may learn about and from each other. We serve students through educational programming, co-curricular and extra-curricular activities. We provide business leadership and talent from our graduates and alumni to start-up and growth companies. We provide research opportunities to faculty; in translating their technological innovations and in the academic investigation of entrepreneurial activities.