Bring your ideas or dreams for a company to the UpStart Hangar. We provide initial consultation and guidance for developing venture concepts for members of the Embry-Riddle community. Learn more!
---
Center for Entrepreneurship Newsletter
Want to stay on top of our latest news and events? Sign up for our newsletter!
---
HappE Hour
What: Drinks and snacks; music; intergalactic jenga competition
Where: Incubator Space in the MicaPlex
When: 5-6:30 p.m., Feb. 22, 2019
---
Entrepreneur Spotlight
Dynamite Obinna - CEO of Skygenex Inc.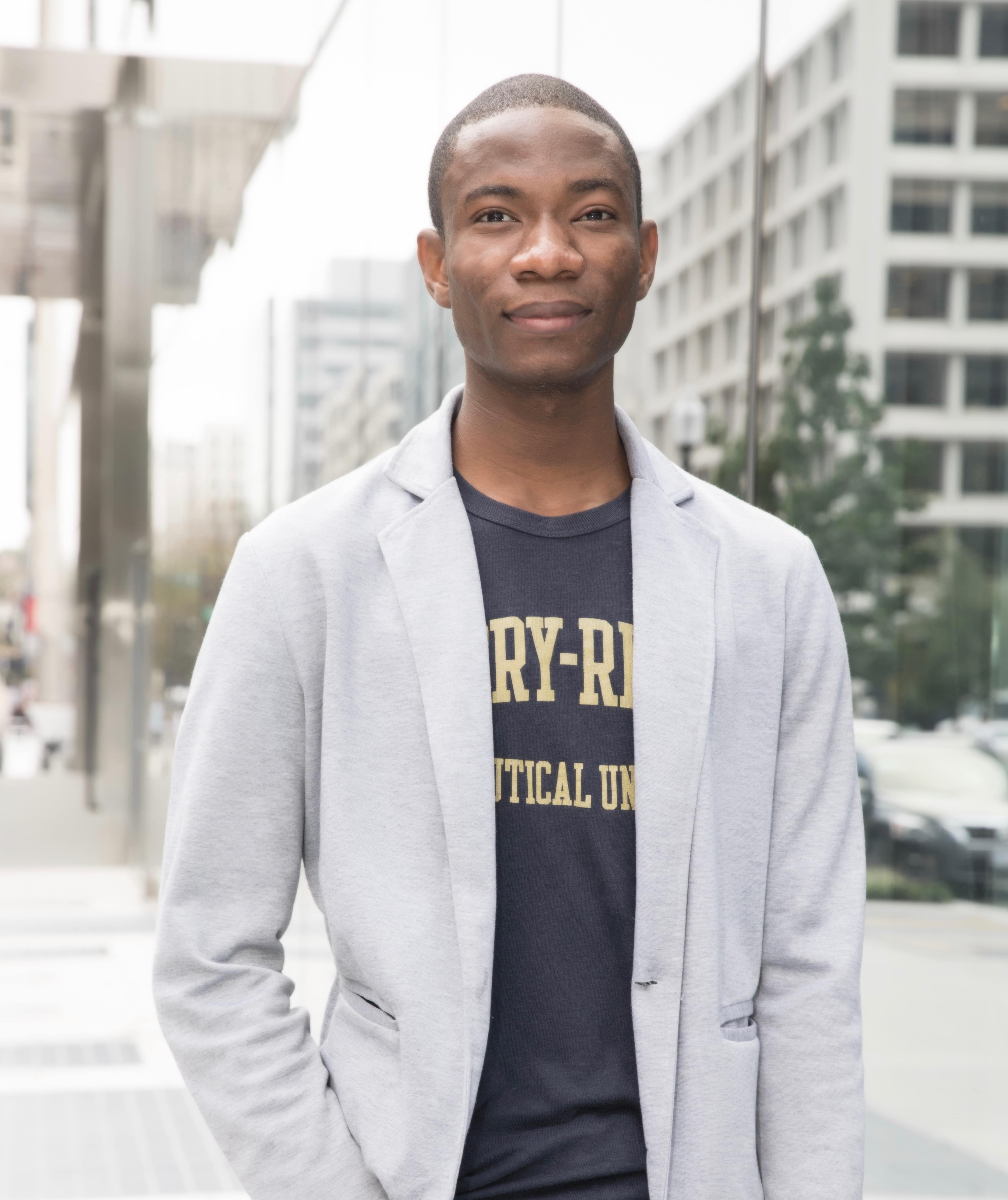 Originally from Nigeria, Dynamite Obinna graduated from Embry-Riddle in the spring of 2018 with a degree in aeronautics.
While sitting on a commercial flight in 2016, Obinna realized how much time it took to get on and off the plane. After researching the issue, he found that no one had tried to fix it. He then launched Aerobridge, a jetway that provides multiple doors for boarding and deplaning an aircraft.
At Embry-Riddle, Obinna was part of the African Students Association and CEO Club. He also worked closely with the Center for Entrepreneurship and faculty to develop his idea into a company – which participated in the "Launch Your Venture" competition in 2016. His outstanding presentation helped him win the People's Choice Award.
Obinna, who also works for SpaceX, has now transformed his venture into Skygenex Inc. Working with a board of experts, he is developing new ideas, building his professional experience and growing as an entrepreneur.