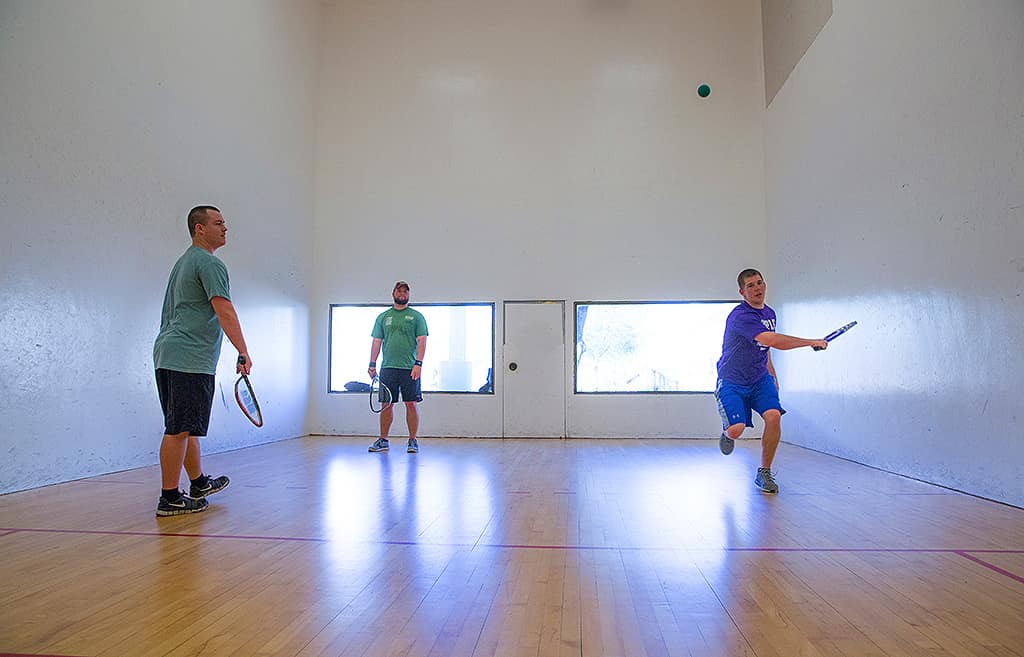 The Racquetball Complex is located near the center of the Embry-Riddle Aeronautical University Campus, across from the Eagle Fitness Center and Tine W. Davis Swimming Pool. The complex features four indoor, air-conditioned racquetball/handball courts, two with spectator viewing. The complex is also used for intramural Wallyball.

Courts are open to students, faculty, staff, and accompanied guests at no charge. Racquetball reservations may be made at the front desk of the Eagle Fitness Center or by calling 386-323-8860. Racquetball rackets can be checked out for free at the Control Desk in the ICI Center, located across from the Campus entrance on Clyde Morris Boulevard.

Two courts on the west side of the Racquetball Complex have been renovated to house martial arts for club sports. These courts may be reserved by contacting the Department of Intramural and Recreational Sports.